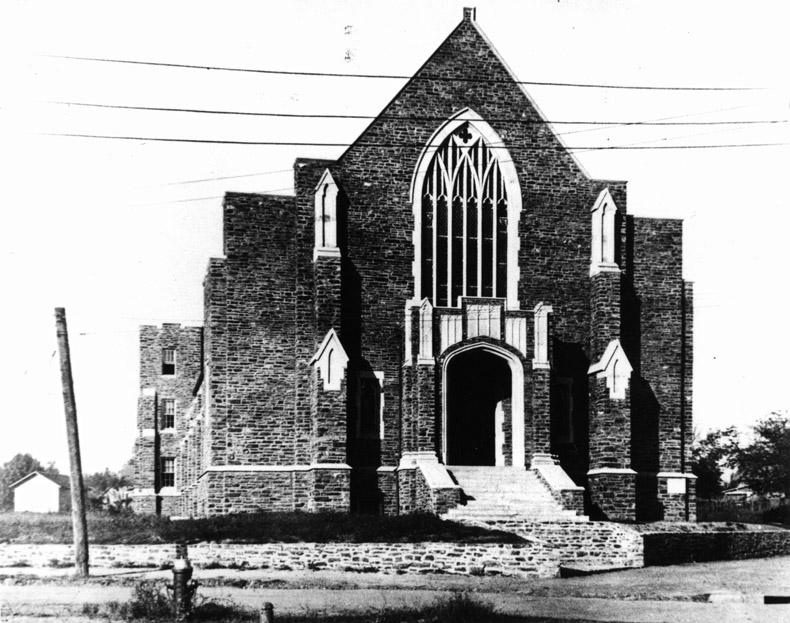 West Durham Baptist / Grey Stone Baptist, 1935.
(Courtesy Durham County Library / North Carolina Collection)

The West Durham Baptist Church located after 1897 on Alexander Avenue had seen its congregation grow to more than 800 by 1927. Rather than expand at the Alexander site, the church purchased a site at the corner of Hillsborough Rd. and 15th Street in 1933. The plan for a new gothic church, built of the same stone used to construct Duke's West Campus, was executed by Durham architectural firm Atwood and Weeks. Although construction began soon after purchase of the site, it was halted for lack of funds for a period, but resumed to complete the church by 1936.

In 1949, the church changed its name to Grey Stone Baptist Church to distinguish the church from the African-American West Durham Baptist Church. Several expansions of the church were performed in the 1960s, 1970s, and 1980s, including additions to the rear of the 1936 church building as well as parking lots.

The church remains active today.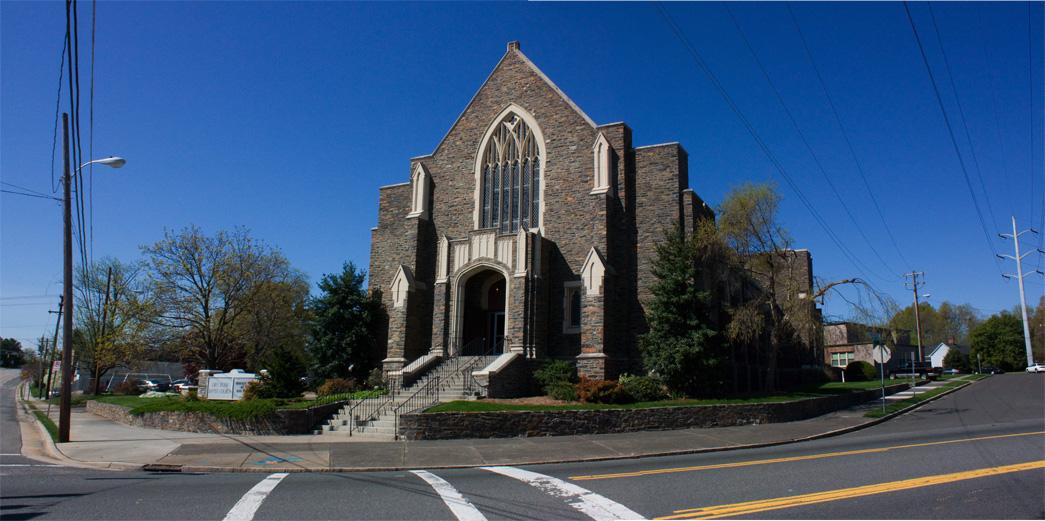 Grey Stone Baptist, 04.12.09

Find this spot on a Google Map.


36.010512,-78.929217