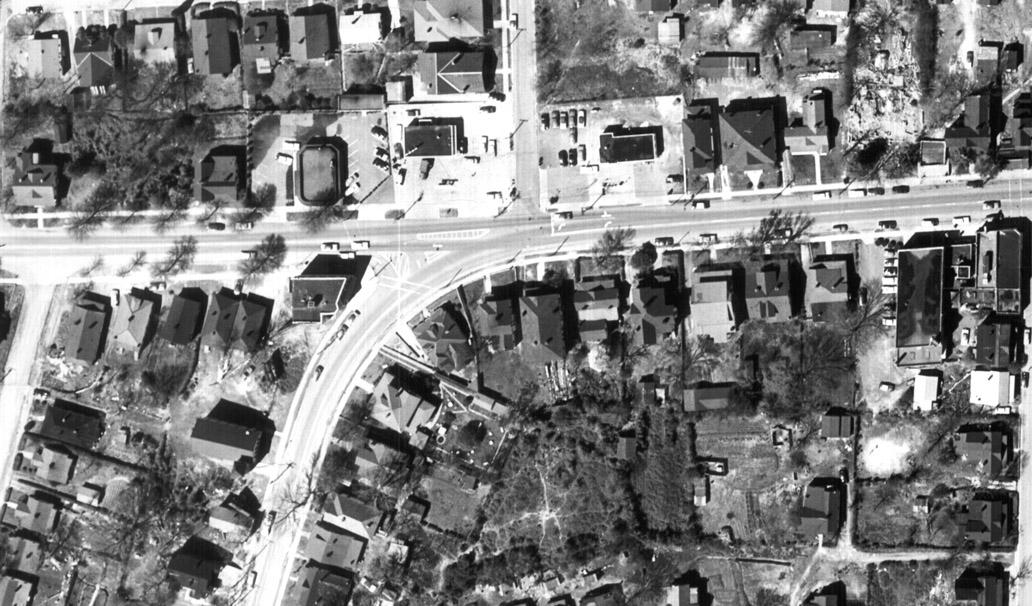 (Courtesy Durham County Library / North Carolina Collection)

I have no street-level pictures of the houses arrayed along the arc of the former streetcar line, which turned southwest from West Chapel Hill St. at Kent St. to head towards Lakewood Park. However, you can get a sense of a residential transition area that is, at the time of this 1959 aerial, becoming more commercial.

The New Method Laundry, located at N. Roxboro and Holloway Sts. was demolished by urban renewal. They opened a new laundry (the New New Method?) on the southeast 'corner' of Kent and West Chapel Hill in 1966.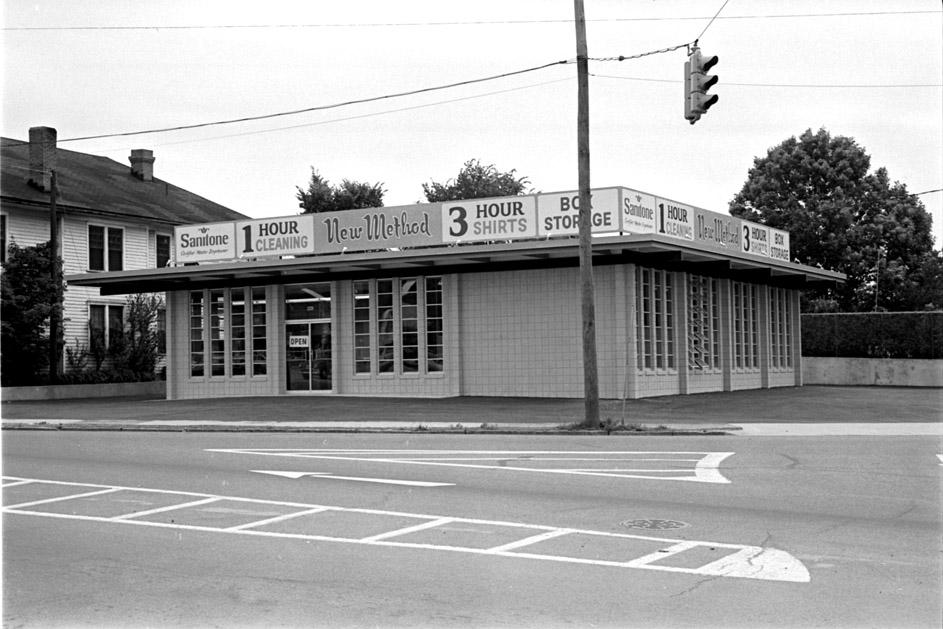 New Method Laundry, 05.31.66
(Courtesy The Herald-Sun Newspaper)

No clue how long they stayed in business here, but the West Chapel Hill St. business district was on a steep decline through the 1970s and 1980s, so my guess would be that it was a casualty of those times.

Now it's another storefront church, one of several along the West Chapel Hill St. frontage.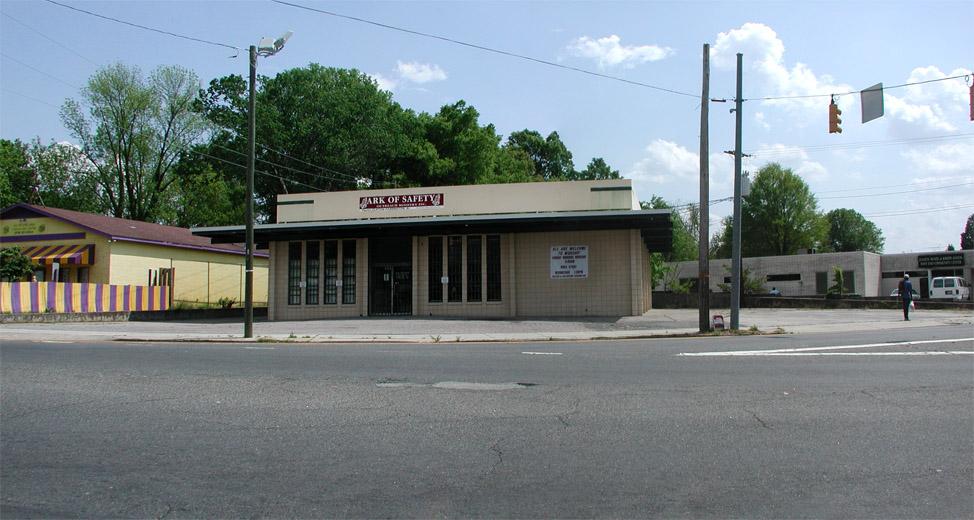 And that's unfortunate, because the residents of this neighborhood could use a laundry more than they could use yet another church in the span of these very few blocks. For all of Duke's attention to providing affordable housing in West End/Lyon Park, I wish they would do something of substance along the West Chapel Hill corridor, which could use some new commercial development in place of the Murder Mart et al. While the couple of blocks are a bit better than they were when I lived just off West Chapel Hill back in 1993, it isn't much of a change, given that 15 years have transpired.
 
Update November 2013:
Self-Help has a new development planned for the entire southeastern 'curve' of this intersection, which is slated to include a new food co-op called "Durham Central Market" as well as office space.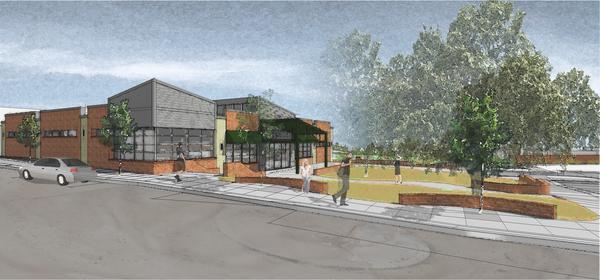 Demolition started in November 2013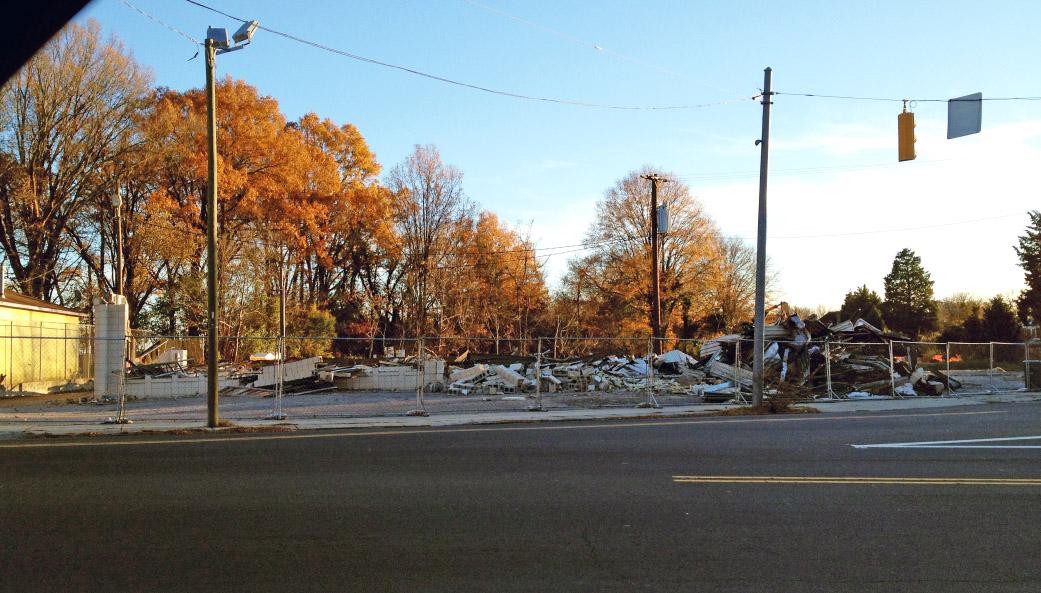 11.24.13