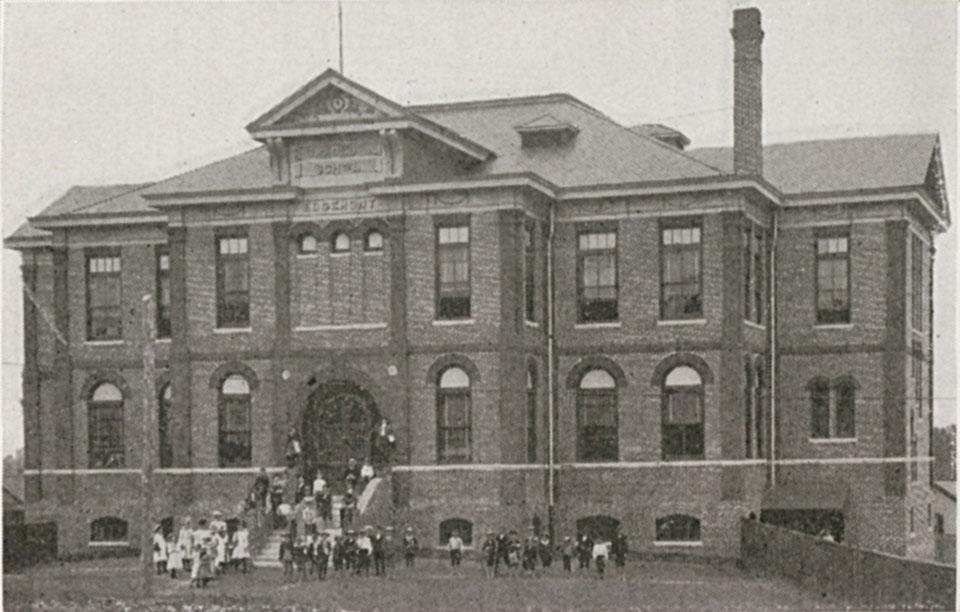 Edgemont School, 1905.
(Courtesy Duke Archives)

The Edgemont Graded School appears to have been built sometime around the turn of the century, (after 1895 and before 1905) likely coincident with the establishment of the Durham Hosiery Mill No. 1 and the Golden Belt Hosiery Mill nearby. Edgemont and Morning Glory were the mill villages associated with those two mills, and Edgemont Graded School served those communities.

The initial school was expanded in the 1920s with two large wings (one on each end of the building) to accommodate more students.

Below, some film of the front of Edgemont School/kids and some views east on East Main St. towards Alston Ave. (from H. Lee Waters)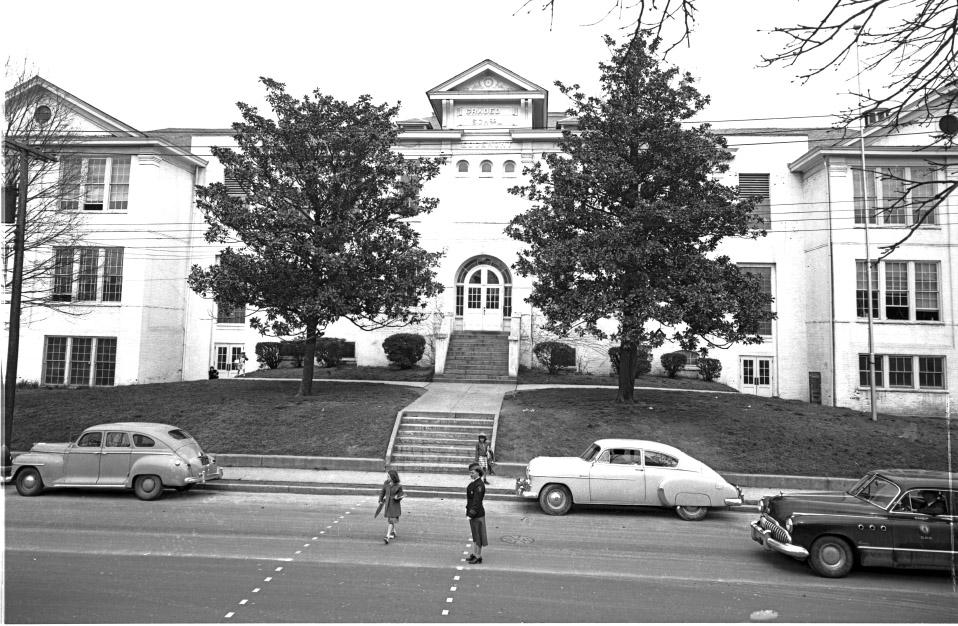 Edgemont School, looking north, 1950s.
(Courtesy Durham Herald-Sun).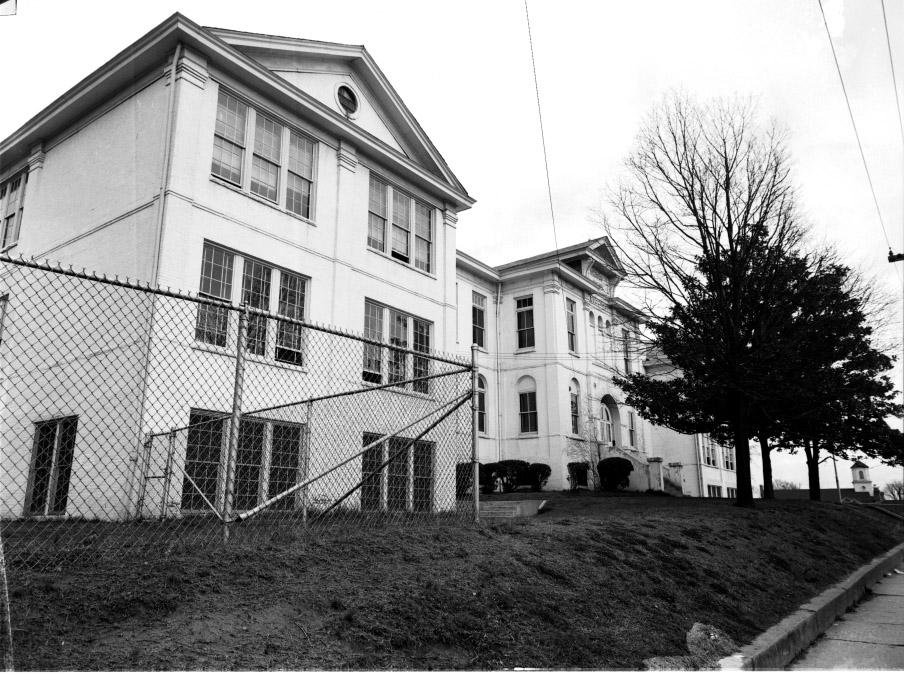 Edgemont Graded School, 1950s
(Courtesy Durham Herald-Sun)

By the 1940s, Edgemont was in trouble; if I had to define a place where the decline of what we sloppily lump together as Northeast-Cental-Durham began, it would likely be in this community. You can find reports in the Durham County Library from the 1940s detailing "social ills" in the community and plans to establish the Edgemont Community Center as a place to occupy "idle children." Although I haven't seen it stated explicitly, I have to assume that this was due to the closure of the Durham Hosiery Mill No. 1 and, perhaps, the closure of the Commonwealth/Morven Cotton Mill just to the east of Edgemont - both by the 1930s.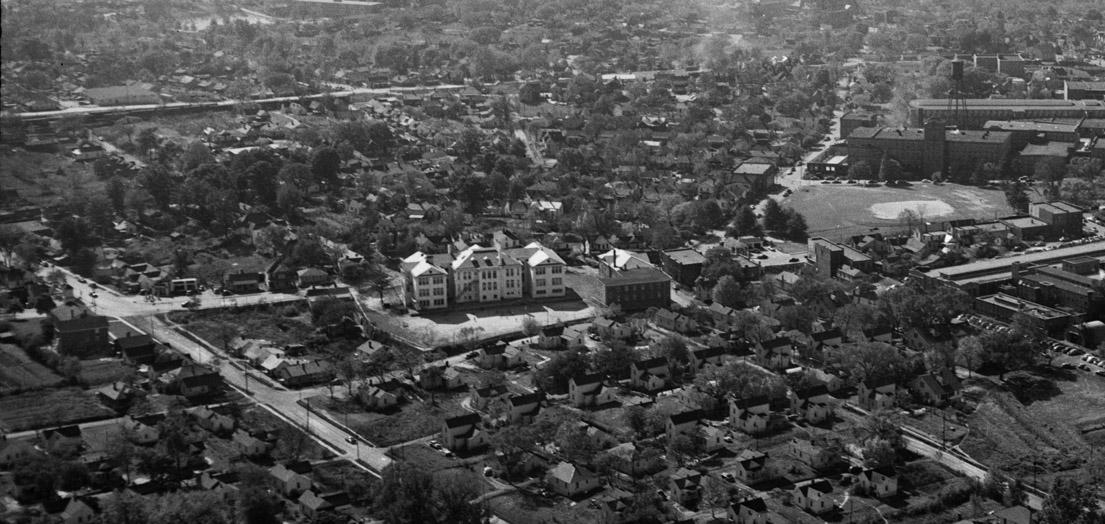 Edgemont School from the north, looking south-southwest, ~1950. The Durham Hosiery Mill No. 1 and Golden Belt are on the right. The mill village of Morning Glory is in the foreground.
(Courtesy Herald Sun)

(Edit)
The Edgemont School burned in 1969 - I don't know whether it was completely destroyed, or whether damage was simply felt too significant to repair.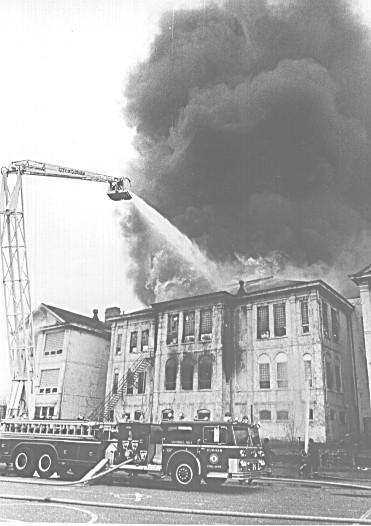 (Courtesy Durham Fire Department)

It is now a massive parking lot for the Refiners Fire Baptist Church next door.




Looking north, 2007.