Year demolished
1970-2000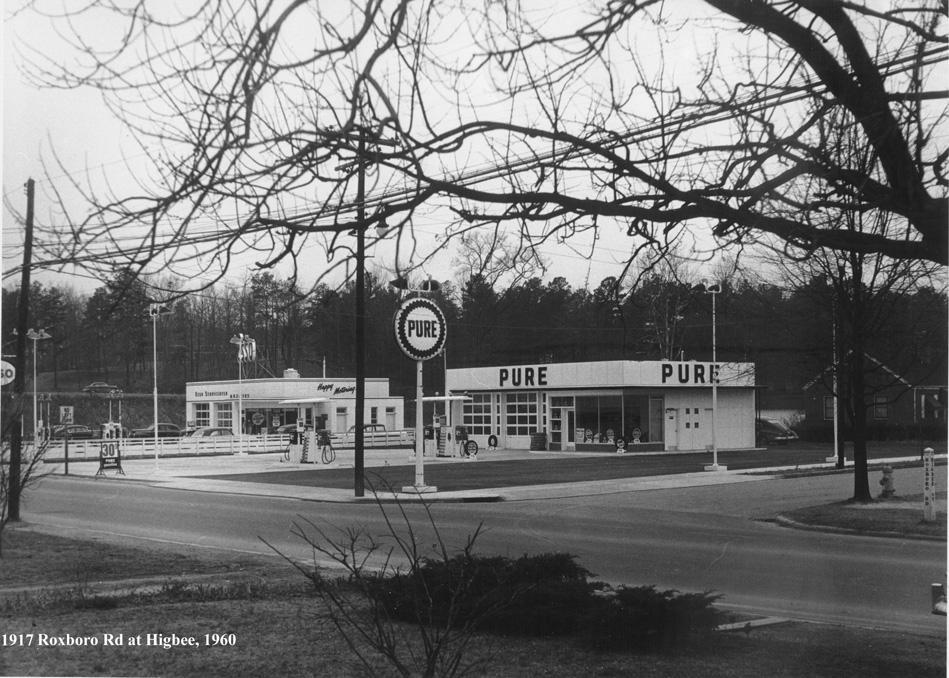 The 1927 comprehensive plan described the area north of Knox Street between Duke St. on the west and Roxboro Road on the east as comprised of "a great variety of scenery - some of the finest in Durham - rugged bluffs and deep ravines, as well as smooth meadows. It is so accessible and varied in its scenery and so well adapted to park purposes that it should be promptly acquired." The plan advocated a large greenbelt park running through this area that would follow Ellerbe Creek, and encircle Durham. I've posted the whole map before here.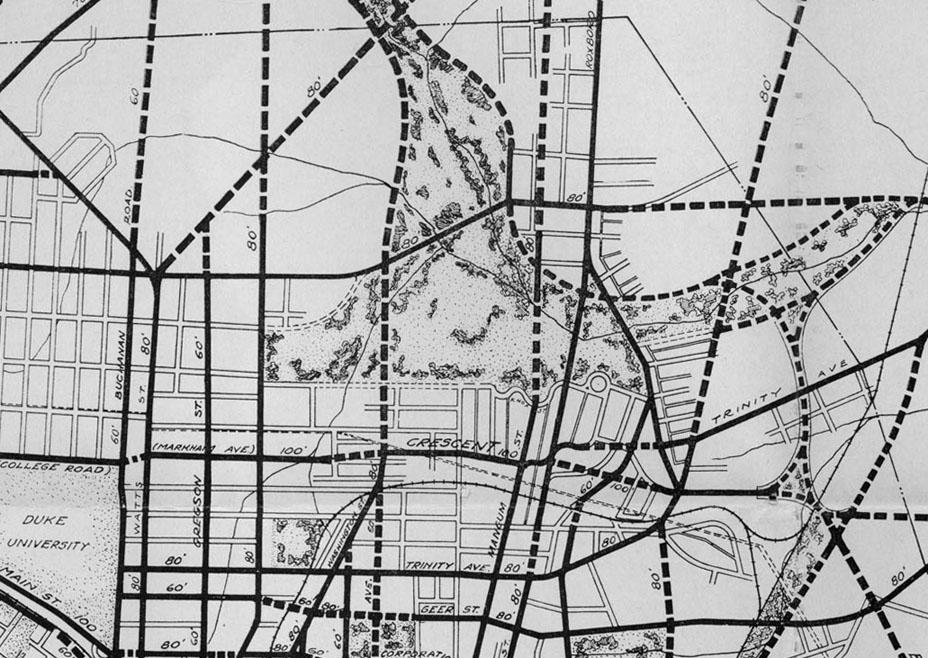 An excerpt of the map showing the greenbelt, inclusive of Duke Park.
(Courtesy Durham County Library / North Carolina Collection)

Priorities had changed by World War II, and, by the late 1940s, it was deemed necessary to relieve traffic pressure through downtown by building a bypass for US70 through the 'fine scenery' - construction on this bypass began in 1952-53. The formerly rural/wooded area between the Duke Park neighborhood and Bragtown to the north was transformed into a landscape typical of the highway penumbra: fast food, gas stations, and other bits of Americana.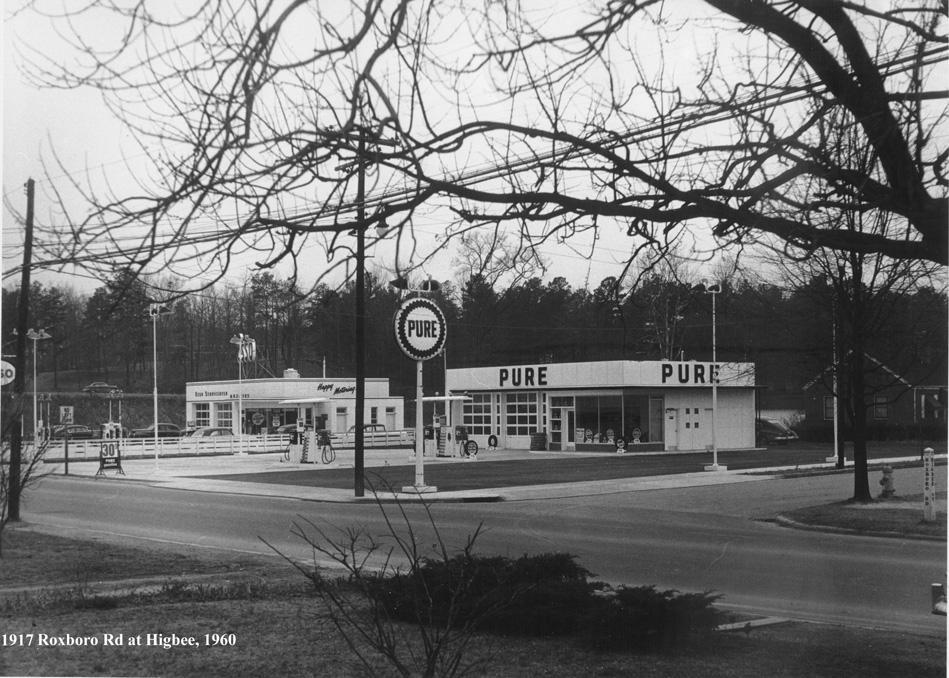 Looking southwest, 1960, at new gas stations at the intersection of Higbee and Roxboro, adjacent to the newish Highway 70 bypass.
(Courtesy Wayne Henderson)

The bypass was eventually integrated into the interstate highway project, linked near its west and east ends with Interstate 85.

While on the south side of the freeway, Duke Park gives a sense of the beauty once characteristic of this landscape, there is little reminder here.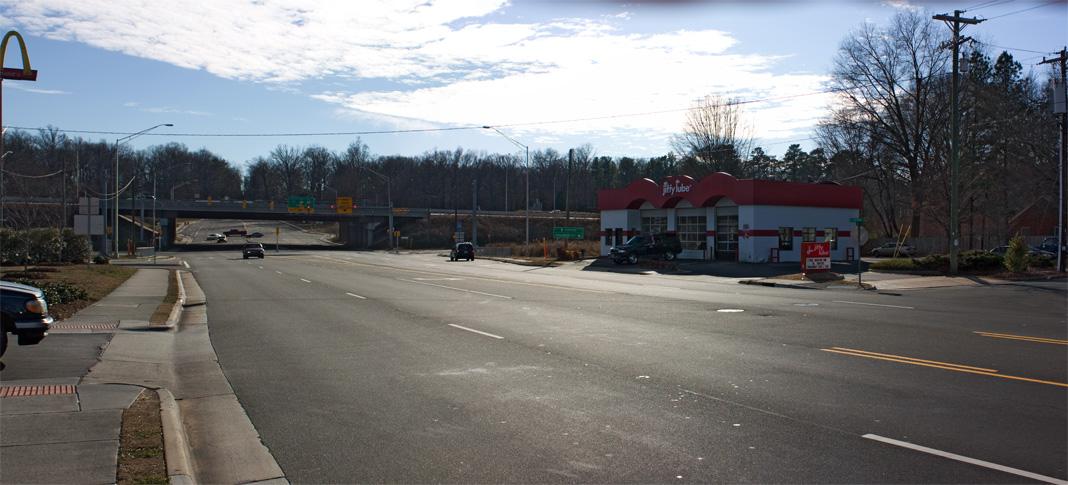 Looking southwest at the same location, 01.17.09

Find this spot on a Google Map.


36.015982,-78.890593