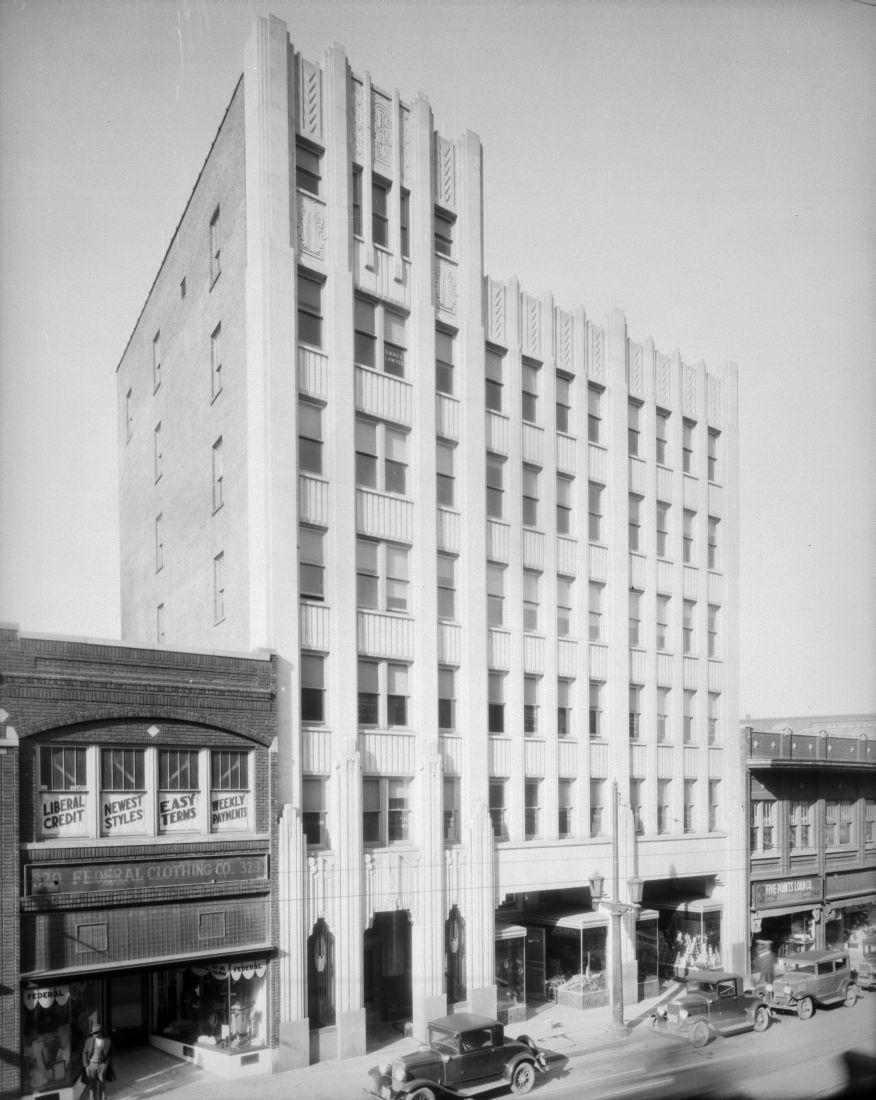 (1930, Photograph by Albert Barden, collection available online at State Archives of North Carolina)
The Snow Building was one of a 'second wave' of more impressive commercial structures to be built at Five Points. Situated between the core of downtown (Main between Church and Corcoran) and the Duke Factory, the Five Points area initially consisted of more modest, single-story, often frame commercial structures, as well as residences.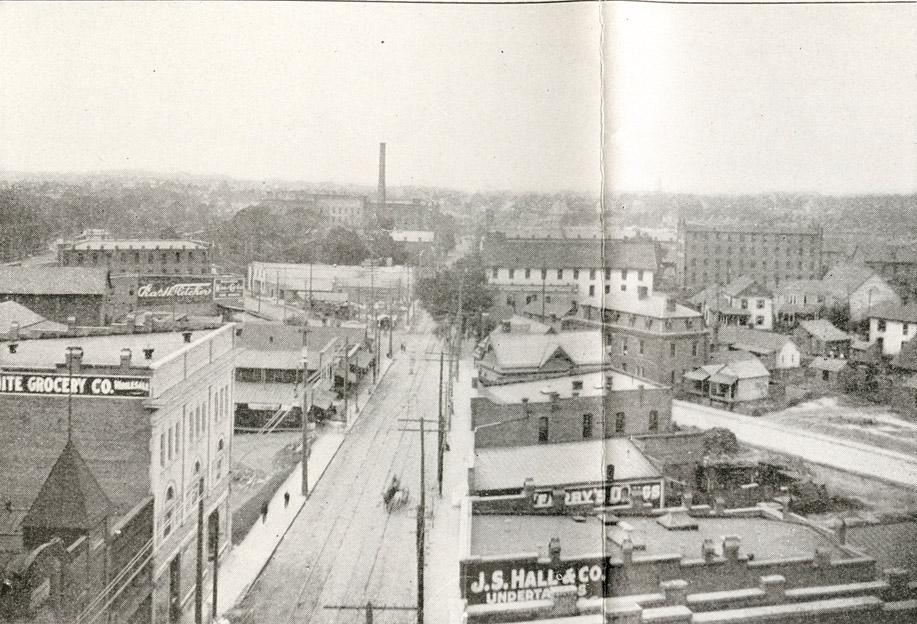 (Courtesy Duke Archives)

A view west from the Trust Building, 1905 shows Five Points early in transition - the older, modest, single-story structures and residences are beginning to be supplanted by larger buildings, such as the Kronheimer Department Store (the building with "Grocery" on the side) at the left side of the picture.

Beginning at the turn of the century and continuing into the 1930s, almost all of these structures were replaced. The Snow Building was one of the last of these 'second wave' structures to be constructed. The picture below shows the south side of Five Points, prior to the construction of the Snow Building. The one first-generation commercial structure in the picture - towards the left and set back a bit from the sidewalk with a front overhang/awning - would be replaced with the Snow Building not long after this picture.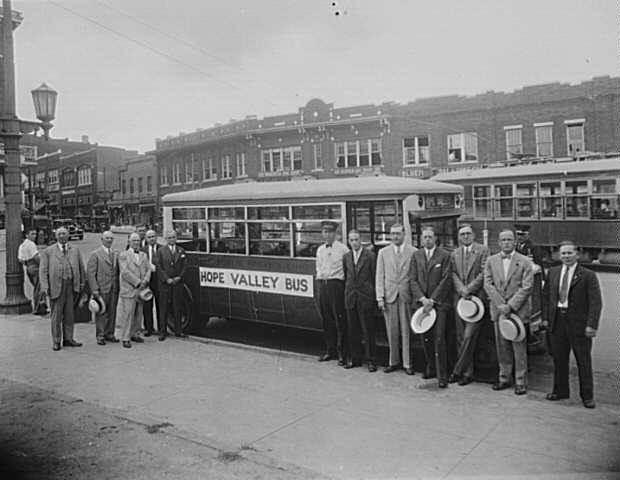 (Courtesy Durham County Library)

The Snow Building, one of Durham's two most elaborate Art-Deco buildings (along with the Kress building) was constructed in 1930 according to a design by George Watts Carr, Sr.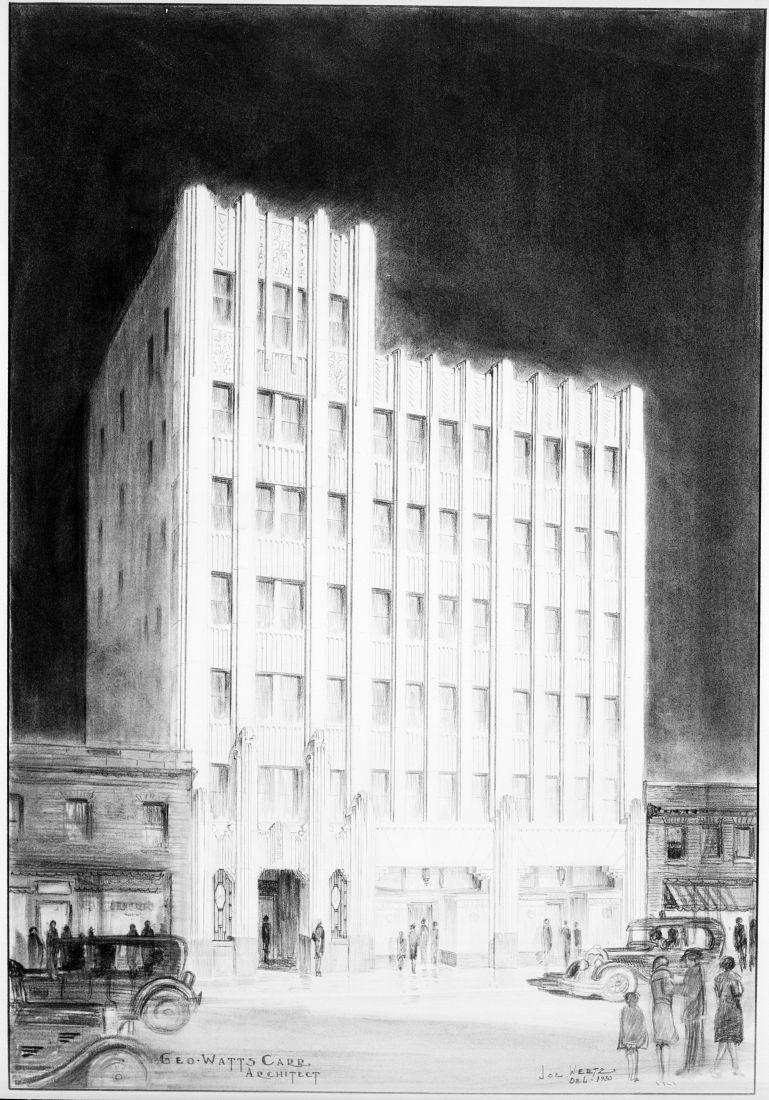 (Photograph of Joe Wertz sketch from Carr design, Albert Barden Collection, online at State Archives of North Carolina)
George W. Kane was the general contractor. The Snow Building contained multiple offices as well as first floor retail.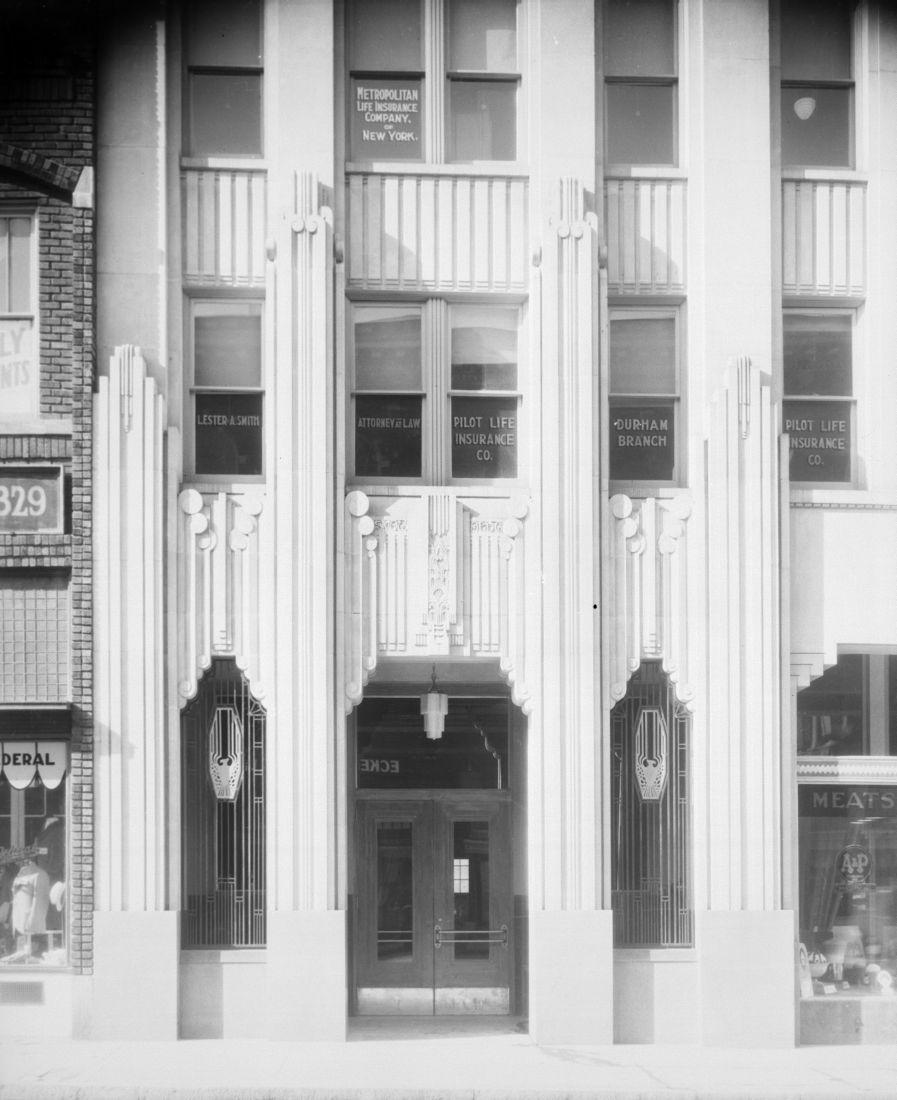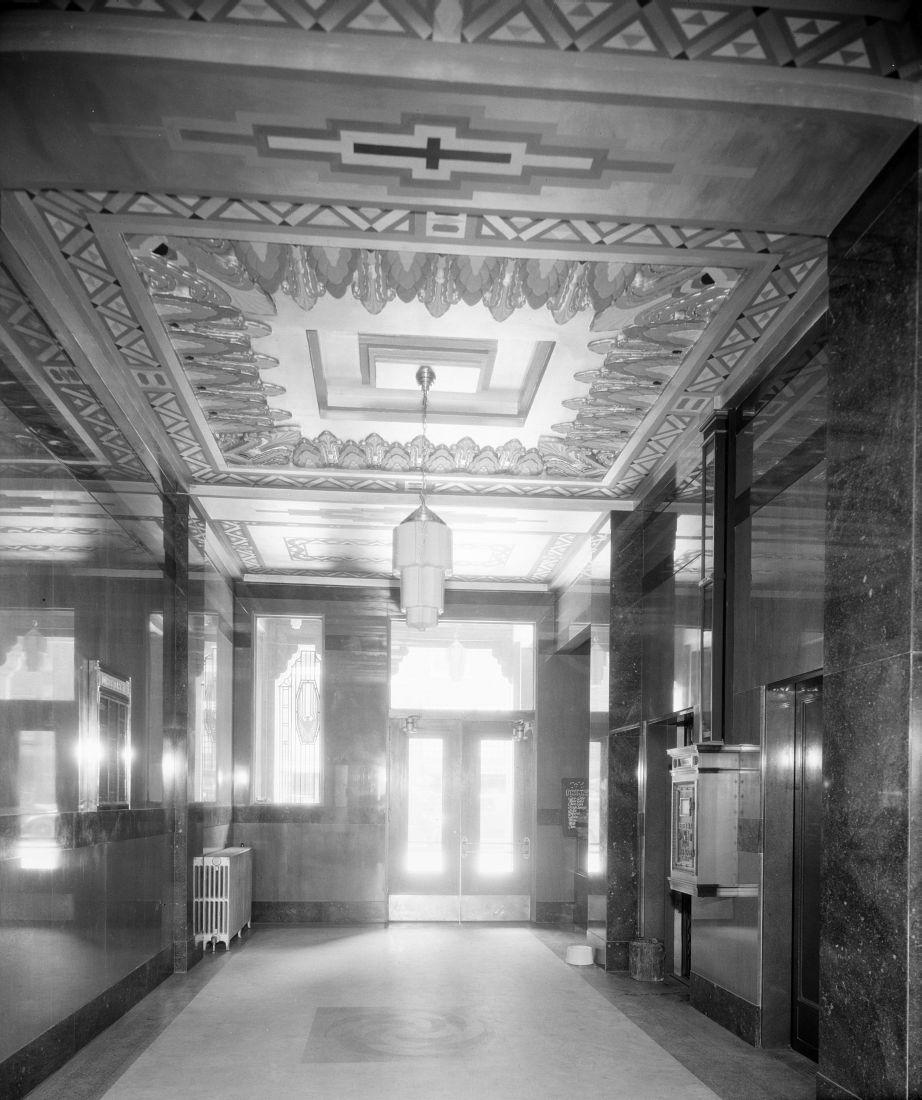 (Entryway and lobby, 1930, Photographs by Albert Barden, collection available online at State Archives of North Carolina)
The 1963 shot below shows an oblique angle of the building in relation to Five Points and the Piedmont Building as well as the jewelry store that occupied the first floor retail space.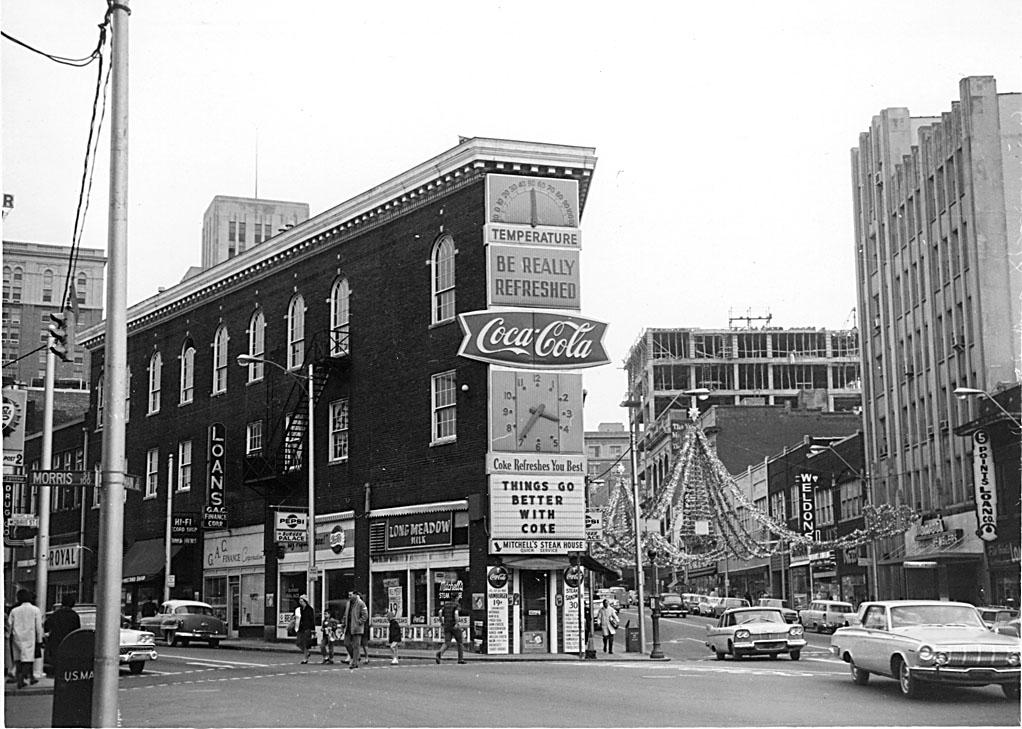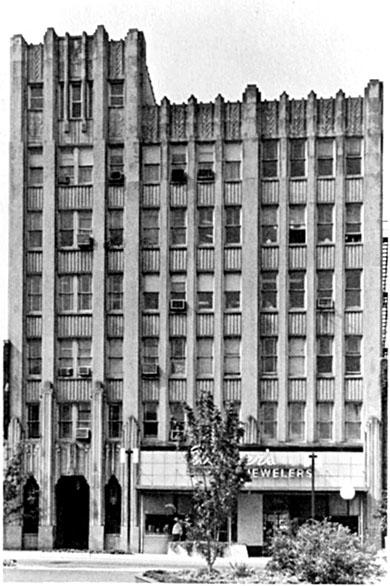 (c.1970s)
The Snow Building continues to provide office space today, retail storefronts and even a penthouse apartment on the top floor. I don't know if this is how the building was designed, or whether that was an adaptation of office space. The lobby is intact, including the orginal, manually-operated elevators (very cool.)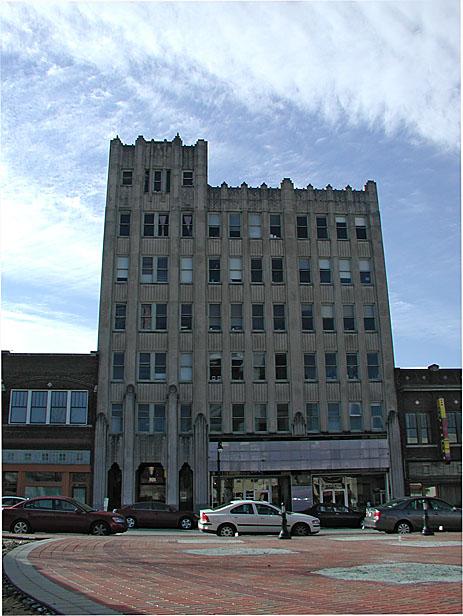 Looking south, 2007.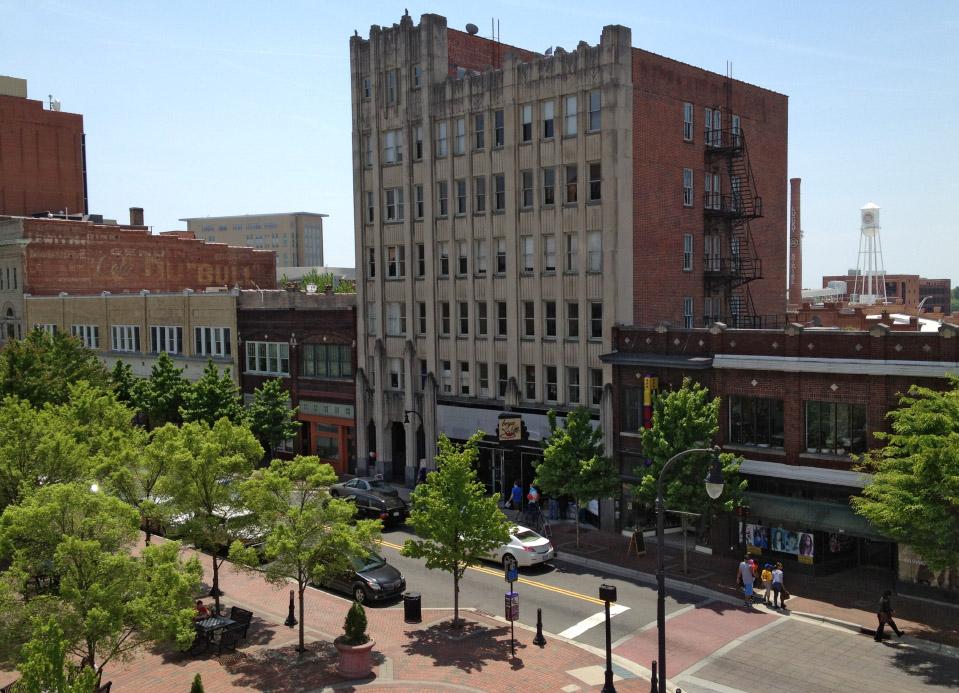 04.27.13
In late 2017, the Museum of Durham History held an exhibition devoted to the Snow Building which included tours of the renovated structure.  Materials from that exhibition remain on display in the Snow Building's lobby as of 2019.