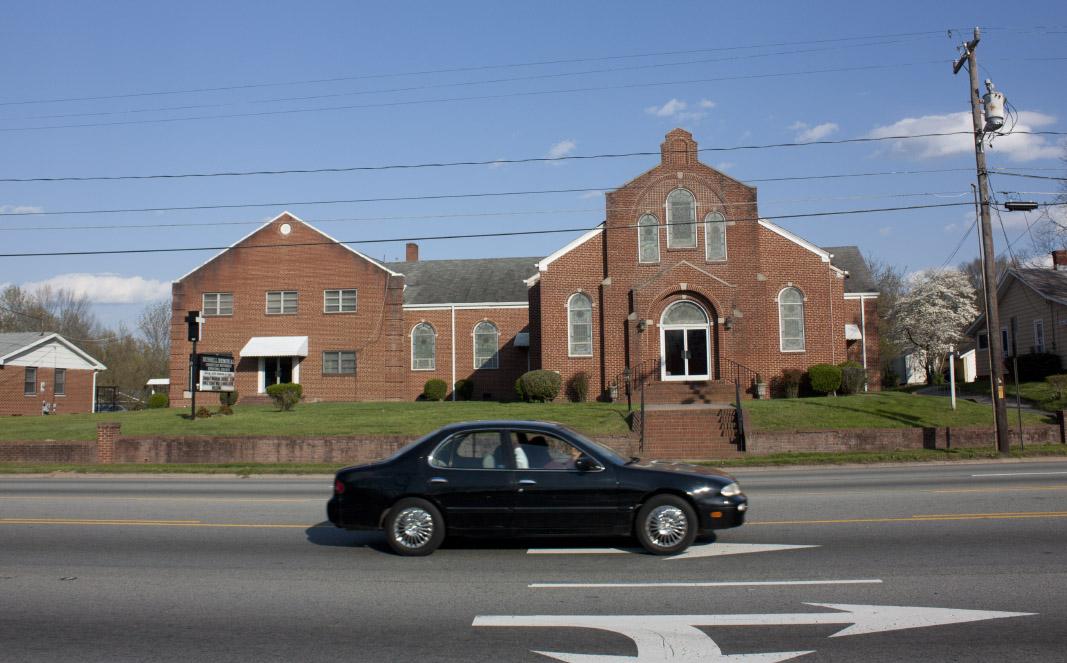 04.08.09
Per the church website:
Russell Memorial C.M.E Church was founded in 1902 in the home of Mr. & Mrs. Thomas Stroud on Chapel Hill Street (now Kent Street) under the leadership of Rev. Joseph S. Miller. The congregation soon outgrew this setting, and the first structure was purchased, which was called King Chapel.
In the early 1930's the church leaders worked toward expanding. A brick structure was built on Matthew Street, and the name was changed to St. Matthew C.M.E. Church. On December 11, 1949 under the pastorate of Rev. W. A. McEwan, the church building was burned during the morning worship service.
On December 13, 1953, a newly erected edifice was opened for worship at 703 South Alston Avenue. The name of the church was changed to Russell Memorial C.M.E. Church.