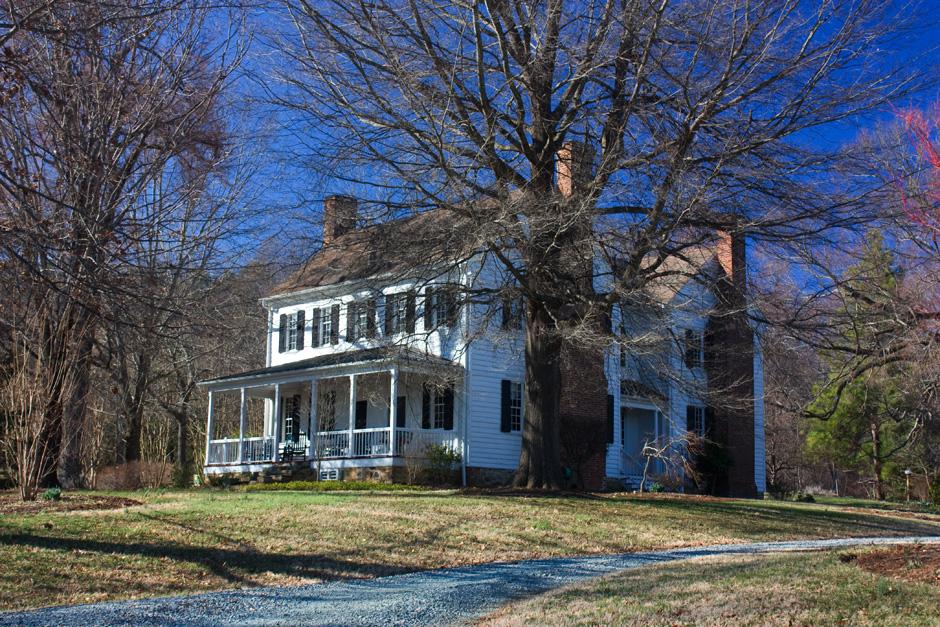 Hardscrabble, 02.12.09

The origins of Hardscrabble seem a bit muddled, but the story I'm going to go with is that the original section of the Georgian-style house was built in 1775 by William and Elizabeth Clenny on a hillside adjacent to the old Indian Trading Path. In 1779 they sold the house and 227 acres to James Cain and his son John, who had emigrated to North Carolina from Maryland. The Cains commissioned Hillsborough builders Martin Palmer and Samuel Hopkins to build a second, Federal-style house approximately 10 feet away from the original house in 1792. The Cain called the estate "Pleasant Grove." The estate was soon passed to John's brother William Cain, who was named by Governor Richard Caswell as Justice of the Peace for Orange County. William Cain also served as a representative in the North Carolina General Assembly in 1785 and in the Senate in 1794-1796 and 1802.

Cain oversaw a large plantation at Pleasant Grove; in 1800, he owned 4417 acres of land (the largest landowner in Orange County at the time) and kept 30 people enslaved - a number which he increased to 95 by 1830. The plantation grew wheat, oats, corn, tobacco, and cotton. It also appears that he owned a mill on the Little River, built before 1795.

Upon his death in 1834, he passed the plantation to his son William Cain, II. William II's sister Charity Cain married Willie P. Mangum, and they resided at Walnut Hall.

William II built 'Sans Souci' in Hillsborough and married the sister of Chief Justice Thomas Ruffin. William II lived at Pleasant Grove from 1837-1857 and served as postmaster of Hillsborough; upon his death in 1857, he gave the plantation to his son, Dr. James Cain. James Cain supposedly renamed the plantation 'Hardscrabble', in contrast to the translated name of Sans Souci - 'carefree.' James Cain's family built St. Mary's Episcopal chapel nearby during the 1850s. The name 'Hardscrabble' may have been derived from conditions at the plantation during the Civil War. James Cain served as Assistant Surgeon to the Medical Department in the Confederacy.

By 1878, about 1675 acres of the plantation were sold for $2.20/acre. By 1888, Dr. Cain's finances had deteriorated to the point that he declared bankruptcy, although his son William Cain, IV "a mathematician, engineer, educator, and author" was able to purchase Hardscrabble at the auction. At some point in the late 1880s, the two original houses were joined together.

The house and remaining land passed through several subsequent owners, and the house evidently deteriorated over time. It Roscoe Strickland and his wife, Lucy, came to own the house by the 1940s.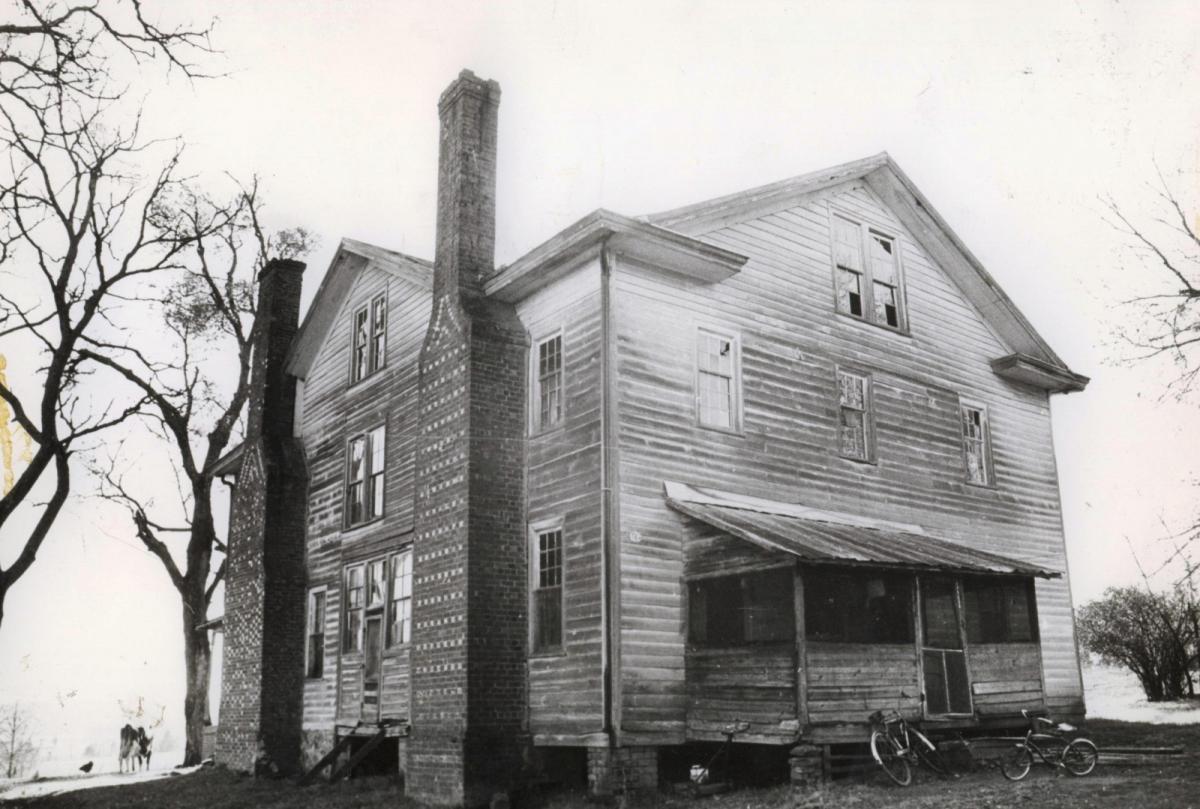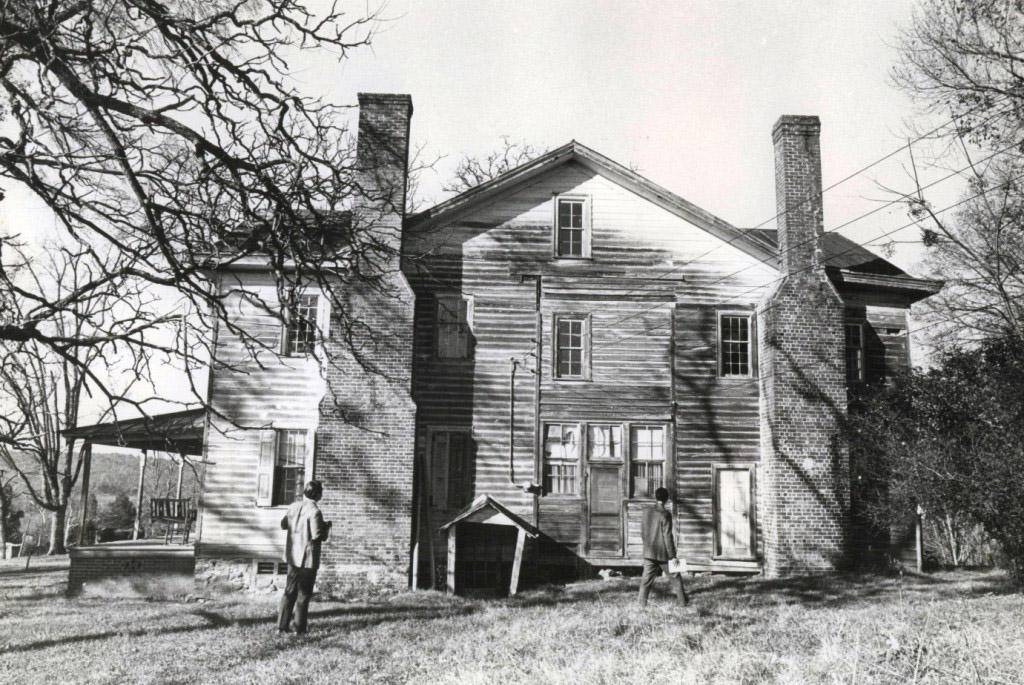 They restored the house in the 1970s, and sold it in 1991.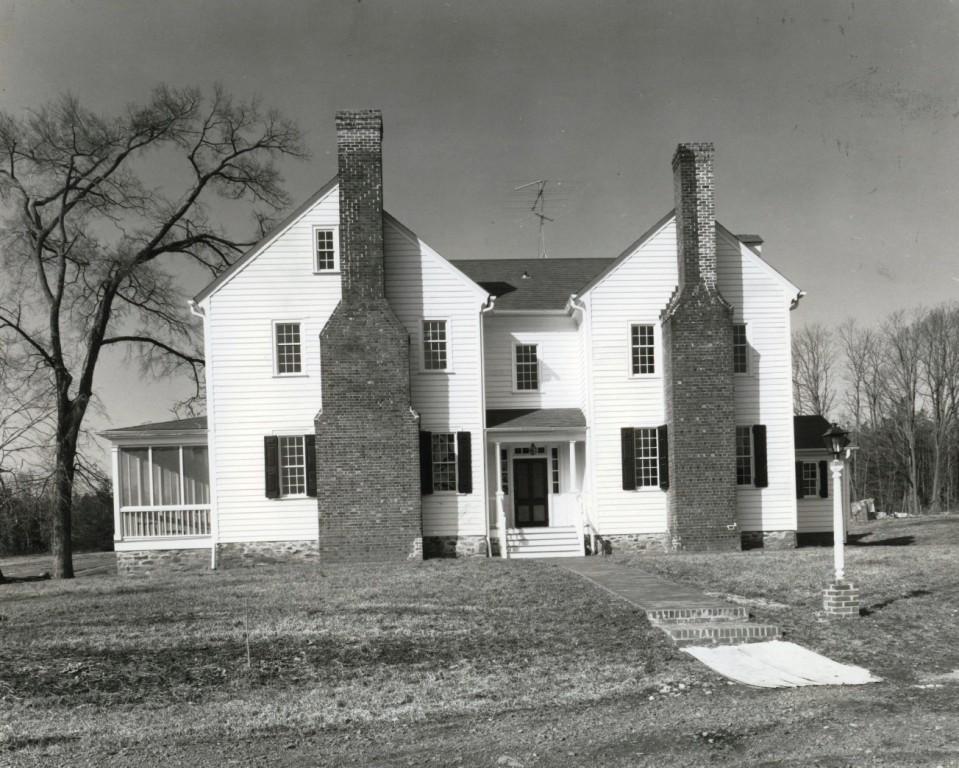 In 1995, the remaining land was developed into a subdivision by Chatham Development Corporation; the original dual-house was purchased by the current owners in 2003 and is privately owned.