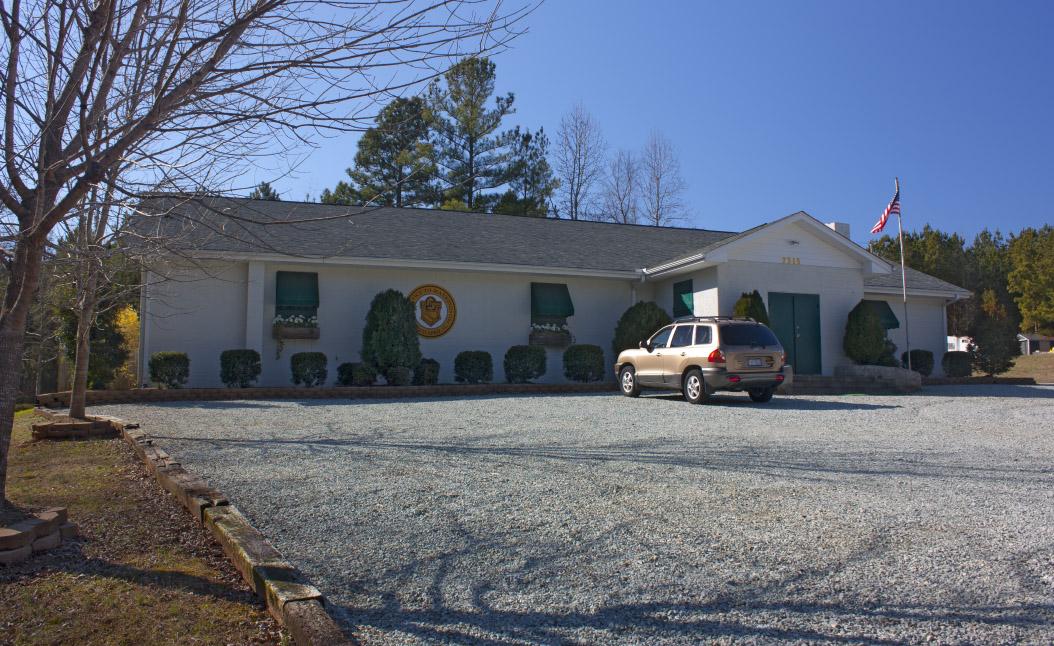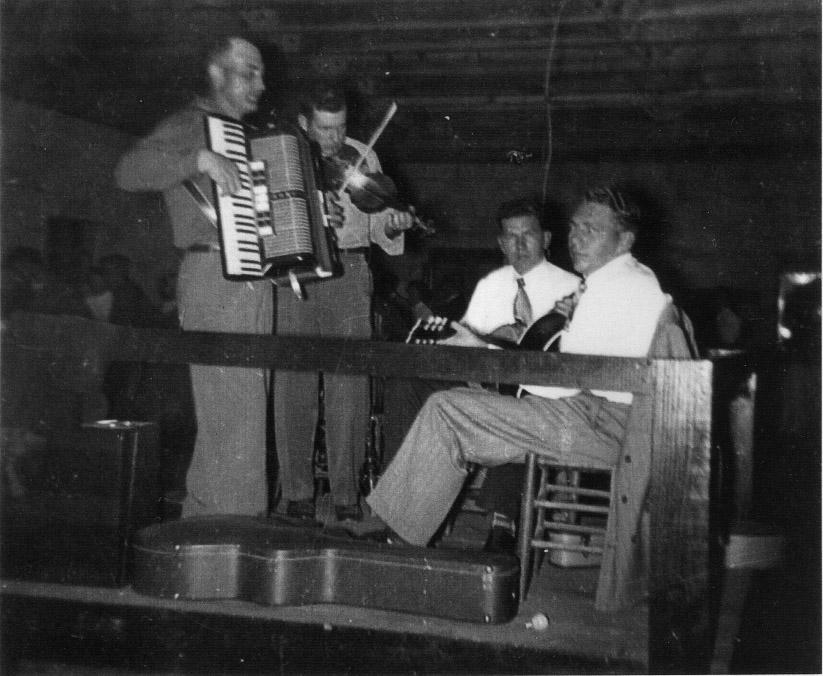 John Roland Terry, on accordion, and his brother Edsel, on fiddle, play with two brothers named Smith (mandolin and guitar) at the Pick and Bow in the late 1940s or early 1950s. The stage is raised and at the center of the room.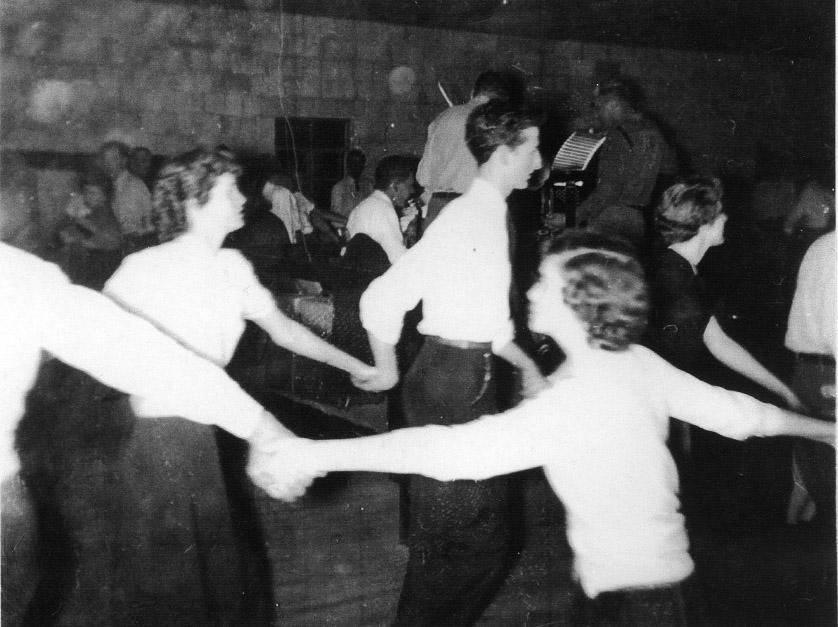 Dancers at the Pick and Bow, late 1940s or early 1950s, heading in opposite directions in concentric circles around the stage. Edsel Terry and John Roland Terry are in the background.
The next generation of Terrys - brothers Roland, Davis, Tim, and Harold Terry - continued to play the Pick and Bow into the 1980s - known as the Doc Branch band. (Named after a Little River Branch near the traditional family land.)
I'm guessing this is either 1969 or 1975. (Based on when October 11th was a Saturday)
The Pick and Bow didn't seem to close so much as taper off - it likely stopped having regular music in the 1990s. It was sold to the Triangle Sertoma Club, which currently uses it as its meeting facility.