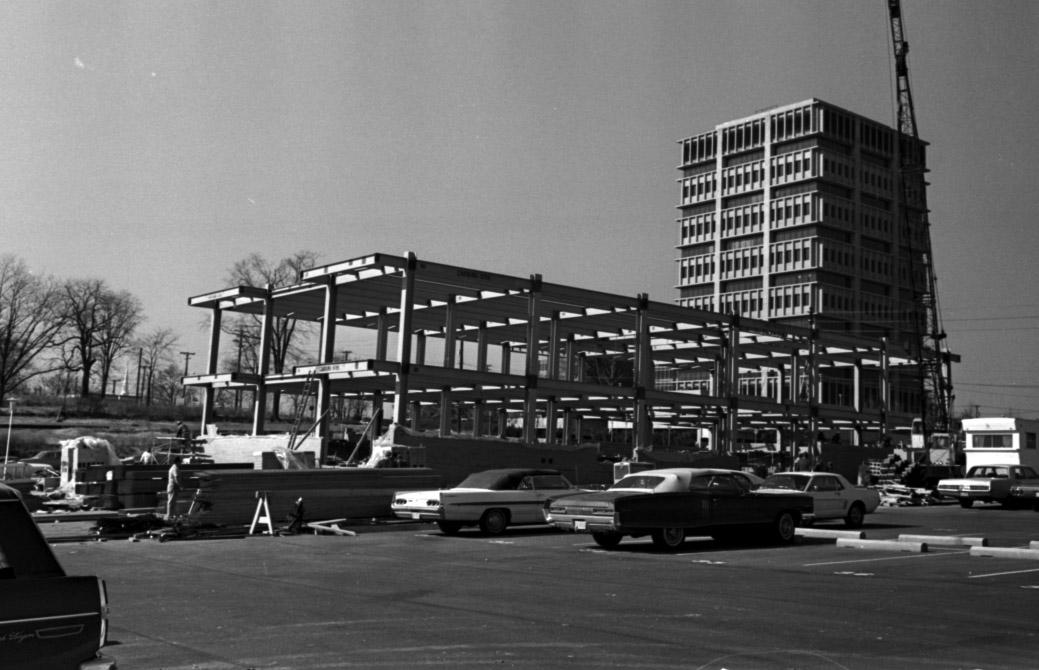 01.16.70 (Photo by the Herald-Sun)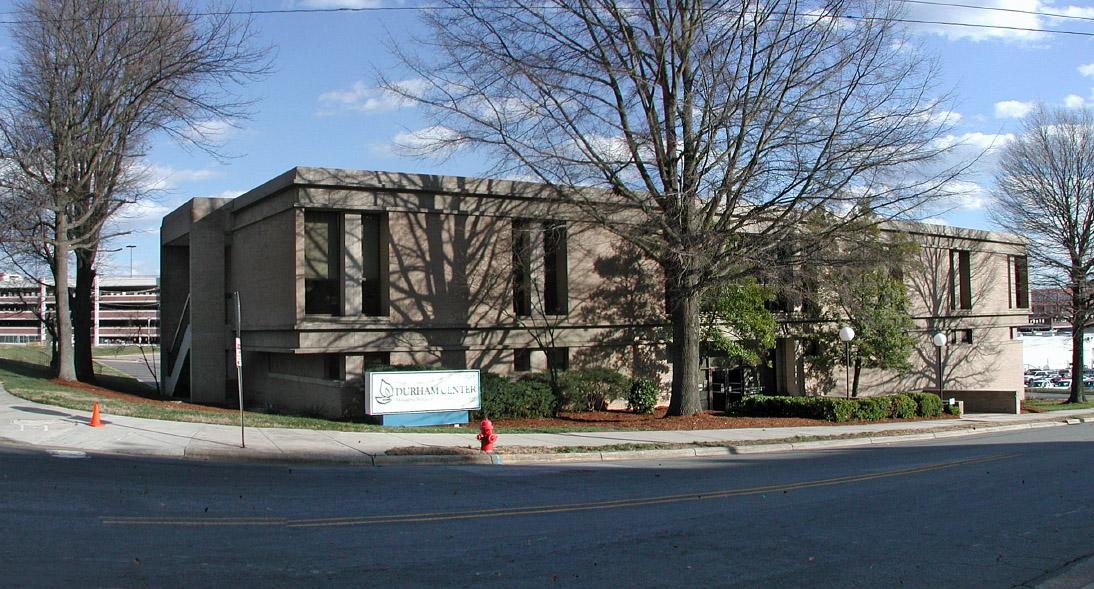 03.16.08 (Photo by Gary Kueber)
On 02.01.12, Greenfire announced that it would, in partnership with Armada Hoeffler, redevelop this 2 acre site with newly constructed apartments. (Meaning the annex would come down.)

(Photo via Greenfire Development)
Text of the announcement:
February 1, 2012, Durham, NC – Greenfire Development is announcing the start of an exciting transit oriented development project just south of Durham's multi-modal transit station. This new residential project will consist of 88 one and two bedroom apartments and include housing for a local education institution as well as additional market rate housing. Greenfire will be partnering with Armada Hoffler, a development and construction firm out of Virginia Beach, VA.
This announcement will mark the 20th property Greenfire will have redeveloped or stabilized in downtown Durham. After leading an impressive wave of successful historic redevelopment projects in the city center, Greenfire is excited to be at the forefront of a new wave of ground up residential construction in downtown. "We have attracted strong partners for this project" says Paul Smith, Managing Partner of Greenfire Development. "Armada Hoffler has an excellent track record on the East Coast and we look forward to building a long term relationship with them in this market." Project team members include J Davis Architects and Coulter Jewell as well as Built Form Architects of Chicago.
"We think downtown Durham is an underserved marketplace," says Lou Haddad, President and CEO of Armada Hoffler. "Greenfire has done a great job in helping to transform this area and we are excited to be able to work with such a strong and committed local partner."
The project will be located on one of Greenfire's properties, at the corner of Jackson and Willard, adjacent to the NC Mutual building. Total project cost will be $10m and construction is planned to start in July 2012 and be completed by May 2013.
06.24.13 (Photo by Carson Harkrader)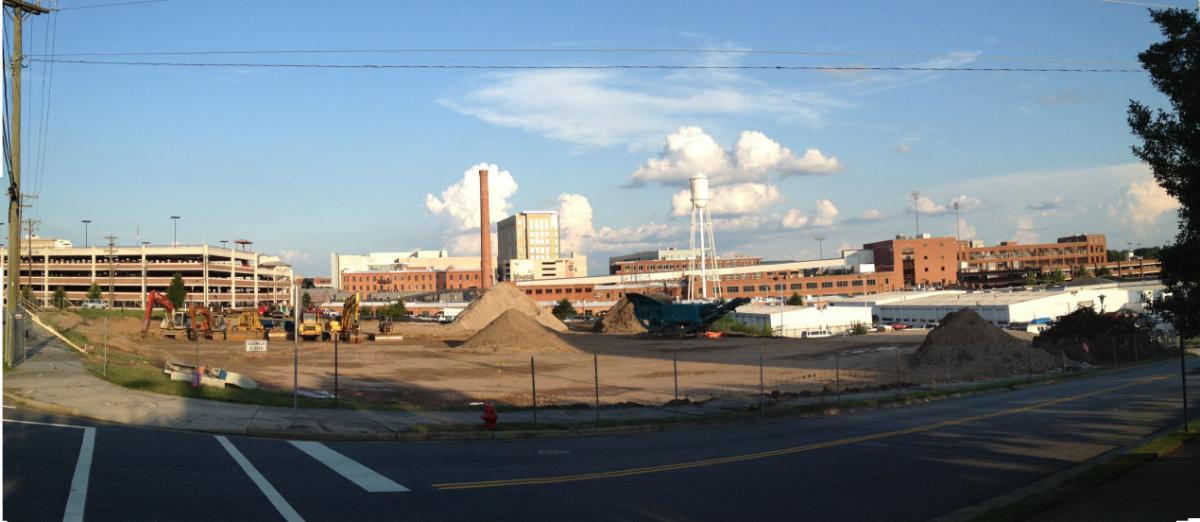 08.22.13 (G. Kueber)
I'm not sure what in the world they are doing here - they've been moving dirt and building retaining walls like crazy, but seem to be slow to go vertical. They've definitely dug out an entire below grade (at Jackson Street) level.  An elevator tower finally made an appearance in early December 2013.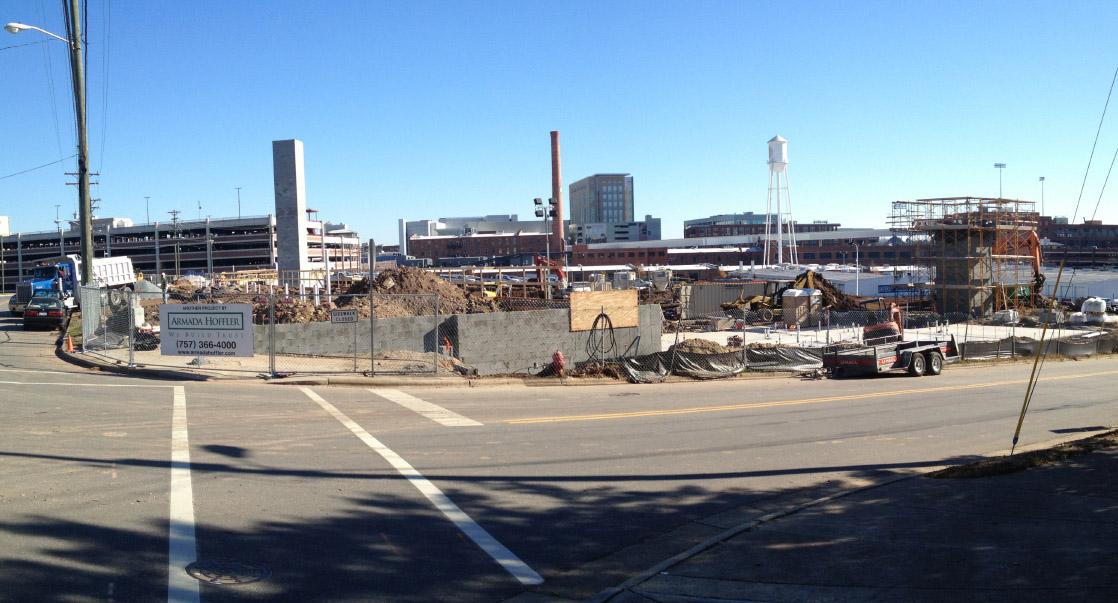 12.13.13 (G. Kueber)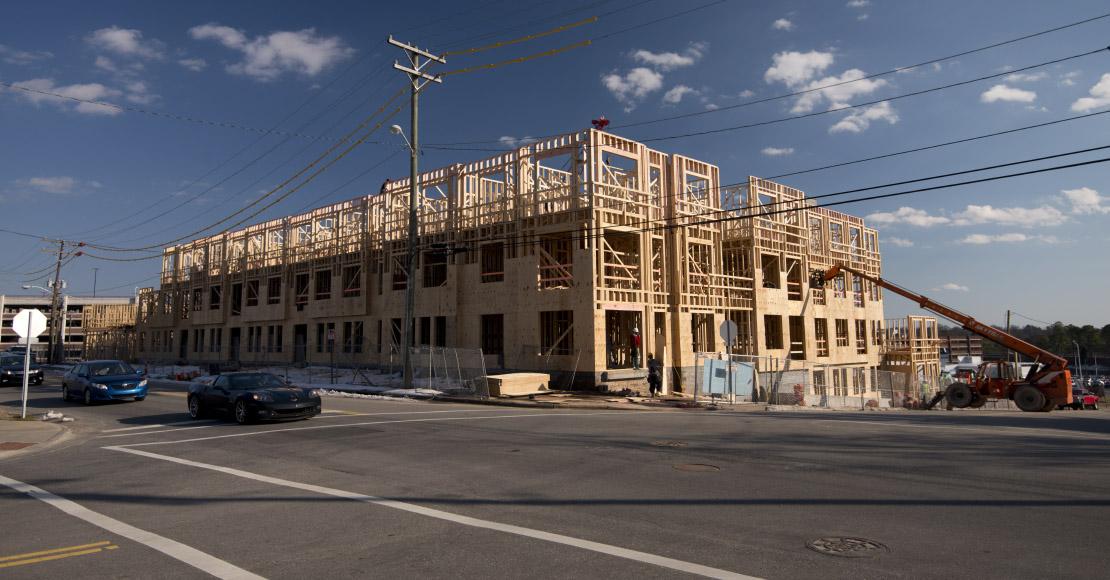 02.16.14 (Photo by Gary Kueber)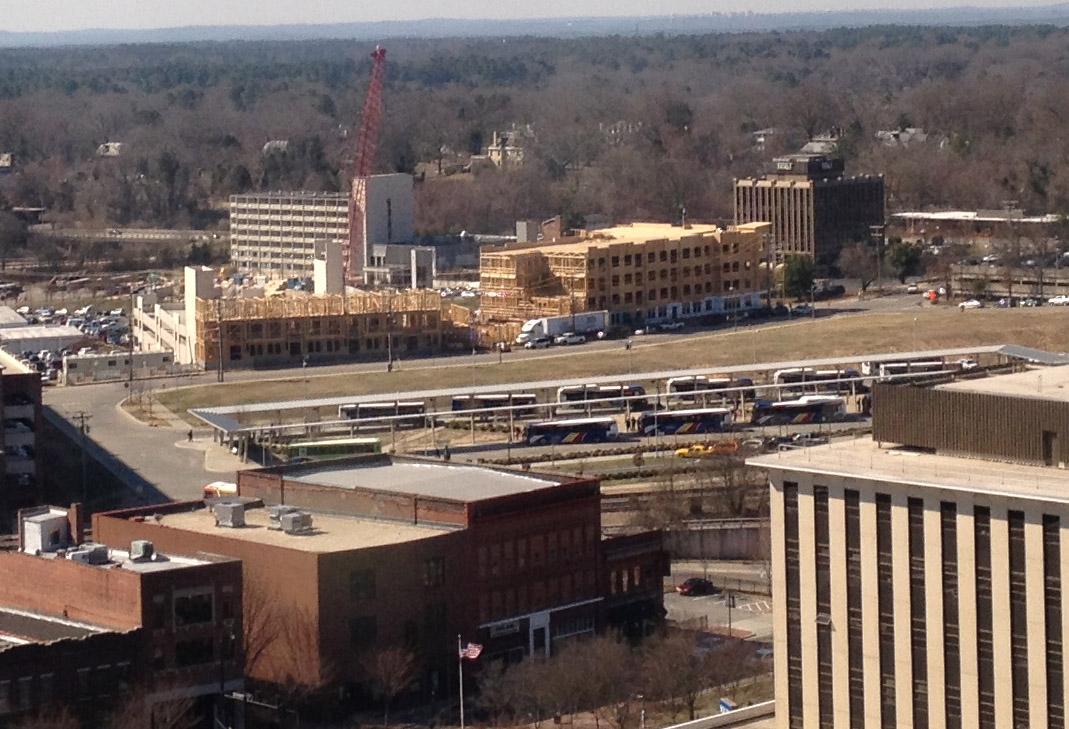 02.28.14 (G. Kueber)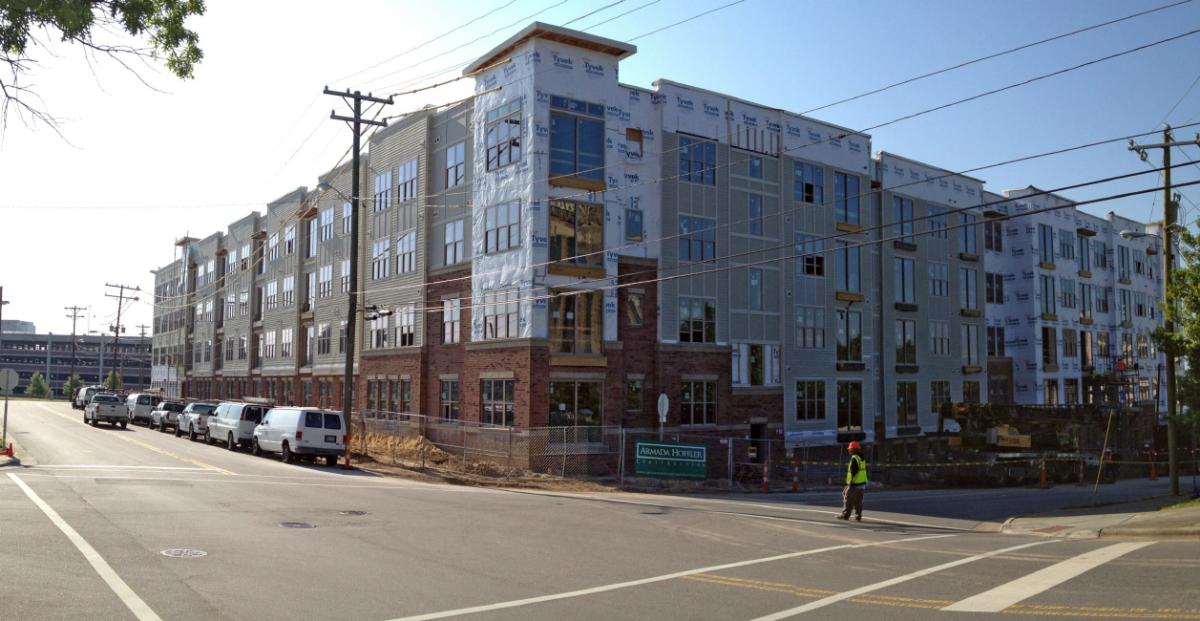 05.19.14 (G. Kueber)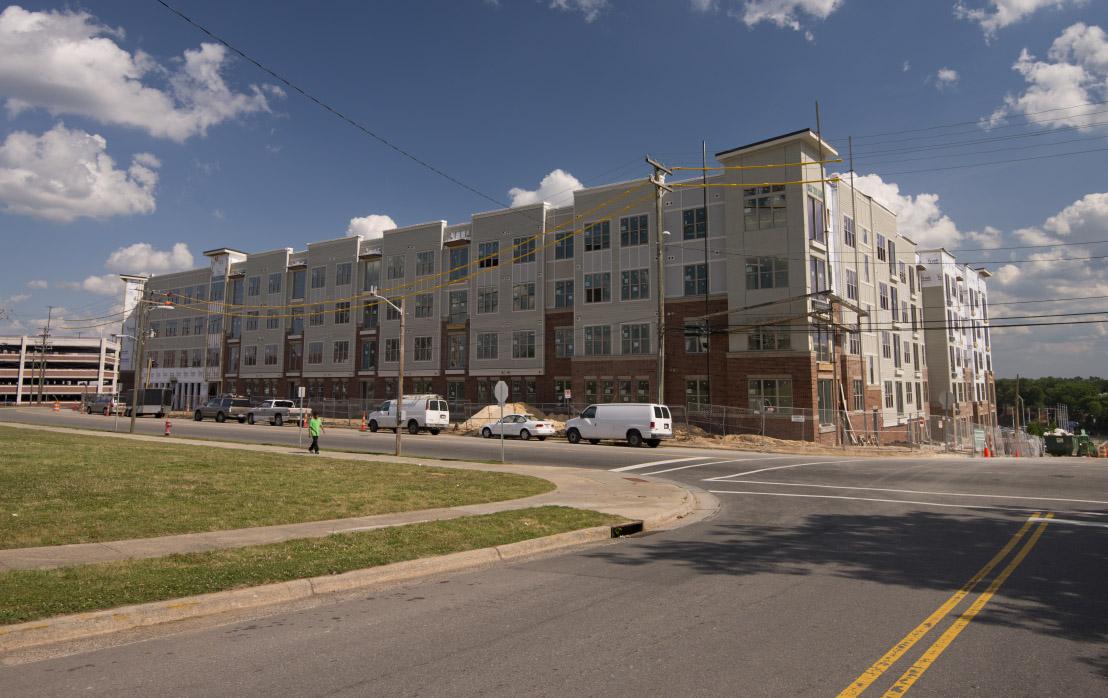 05.31.14 (G. Kueber)