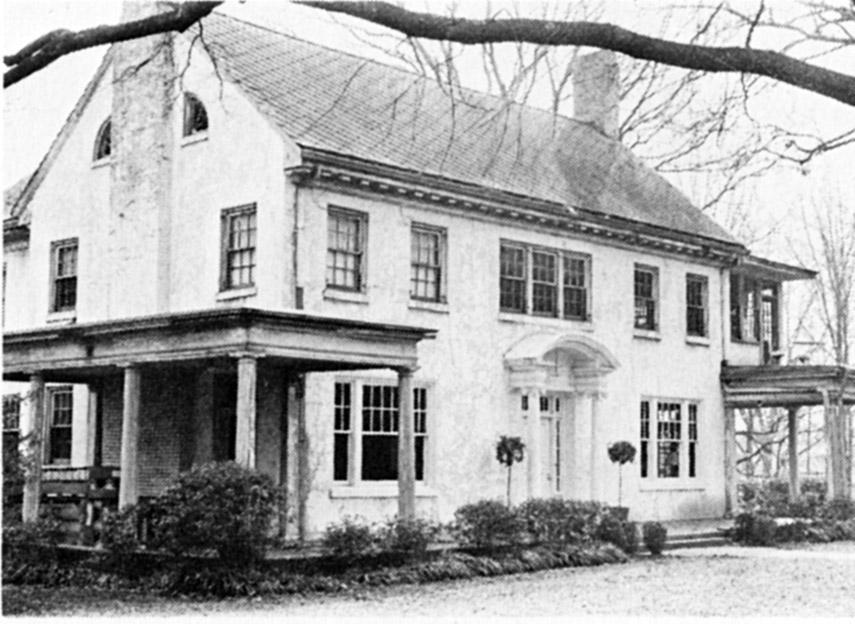 The 2 1/2 story Colonial Revival house at 913 South Duke St. was built in 1914 by Mr. and Mrs. John Lipscomb. Mr. Lipscomb was a manager at the Durham Loan and Trust and vice-president of the Durham Realty and Insurance Co. His wife's father, Louis A. Carr (no relation to Julian Carr), had lived directly across South Duke St. from this house.
The Saturday, April 25, 1914, edition of The American Contractor reported: "DURHAM, N.C. Residence: 2-1/2 sty. 30x50. $15,000. Durham. Arcts. Kendall, Taylor & Co. 93 Federal st., Boston, Mass. Owner John Lipscomb, Durham. Plans nearly ready for bids. Stucco on tile."

In 1945, the house was sold to Will Carr (who was a nephew of Julian Carr) and his wife Louise Carr (who was Mrs. Lipscomb's sister.) Mrs. Carr lived here until 1967, when the house became the property of Dr. Ralph Baum.

The current owner has extensively renovated and restored the house, which up until about 5 or 6 years had a certain, ah, faded grandeur.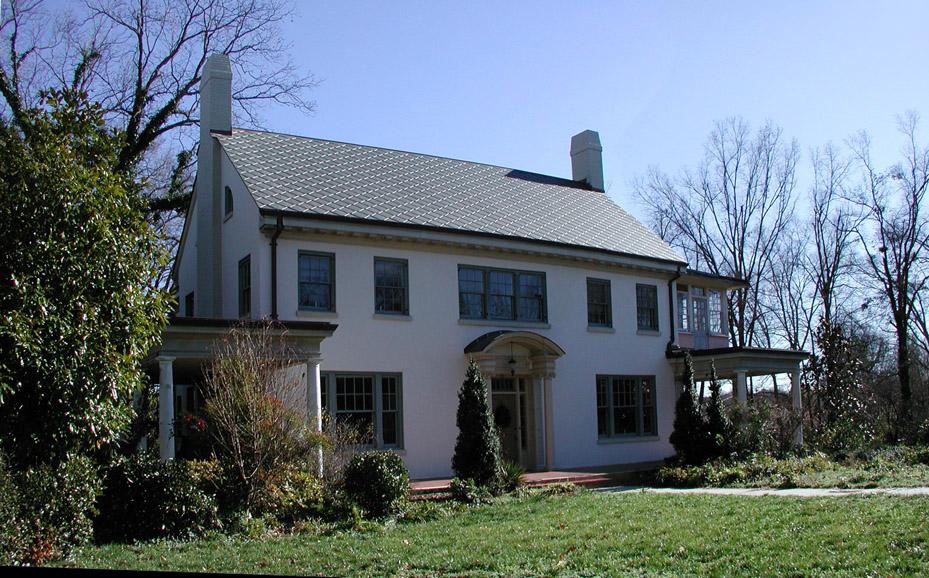 Looking southeast, January 2008.