John and Annie Gregory House, 1930
John and Annie Gregory House 3108 Devon Road, ca. 1930, Contributing Building George Watts Carr, architect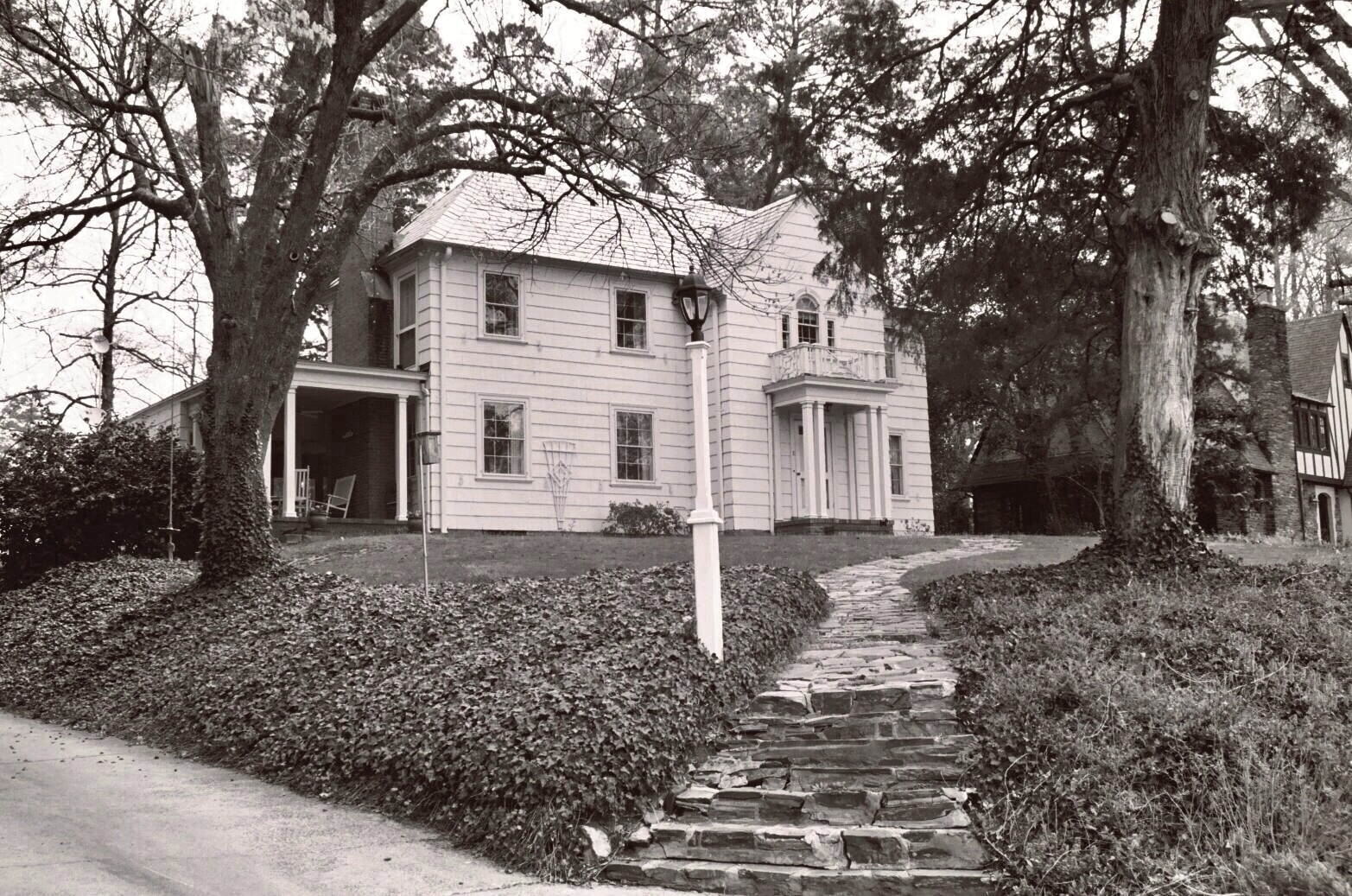 In tours
This building does not appear in any tours yet.
Last updated
John and Annie Gregory House 3108 Devon Road, ca. 1930, Contributing Building George Watts Carr, architect Two-story Colonial Revival house with hipped slate roof, shake siding, and a projecting gabled entrance bay with flat-roofed portico on square porch posts; Palladian window in gable above the portico and 6/6 sash throughout. Deeds show that John Hannon Gregory purchased this parcel in 1929 from Hope Valley, Inc. He does not appear in the city directories, however, until 1934, when he and Annie are listed in Hope Valley. The 1938 directory shows the Gregorys on Devon Road. At that time, he was the storage superintendent at the American Supply Company, a tobacco leaf broker. George Watts Carr designed the house, according to research notes from Claudia Roberts Brown's research from the early 1980s.
The Gregory house has recently been purchased and sympathetically renovated, returning many orginal details to the house. Shutters, trim, and plantings have been added back to the home (2013).