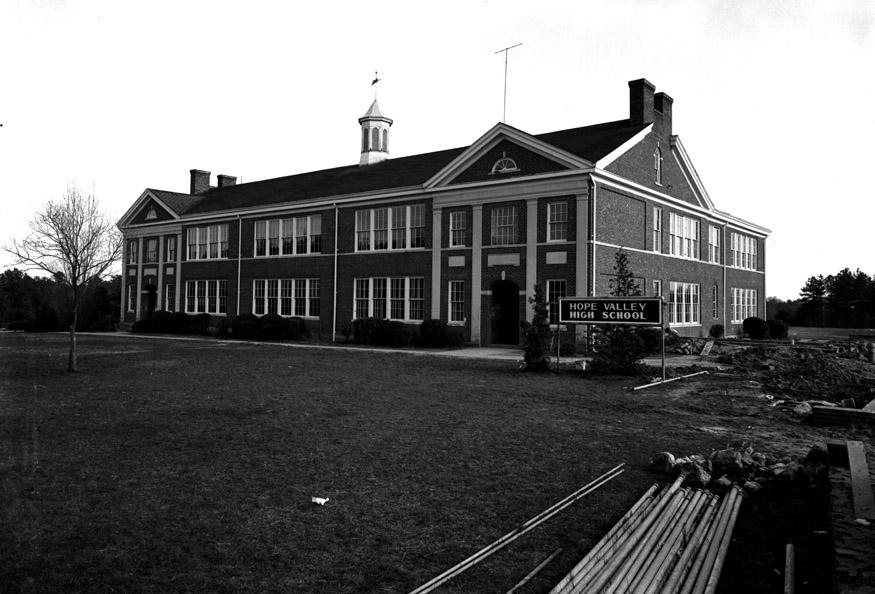 Hope Valley High School, 1950s. (Courtesy The Herald-Sun Newspaper)
Hope Valley High sounds to me like some fictional high school for a teen-oriented TV show - but it was a real, honest-to-goodness high school.
The school was built in 1928.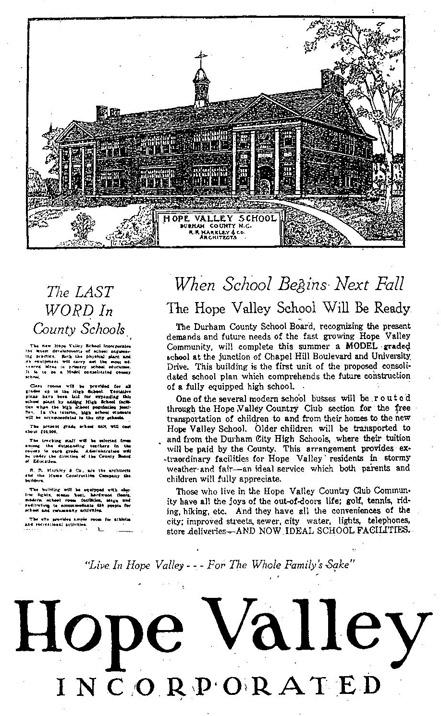 (Courtesy Tad DeBerry)
At some time in the 1950s, it became an elementary school.

The school closed in 1993. On April 8, 1996, five 12-13 year olds thought it would be an awesome idea to burn things inside the old school auditorium. They managed to escape the school, and completely destroy it. In the fall of that year, the remains of the school were razed. DPS received a $1.8M settlement from the insurance company - and the insurance company tried to sue the teenagers to recover the money, unsuccessfully.
 
Approximately a year later, DPS open a new Hope Valley Elementary on the site. Not to pick on this school in particular, but I'm not sure why modern school architecture has to be so miserably bad. There's little to architecturally distinguish this exterior from a light industrial facility in RTP. Chipsets, students, widgets, whatever.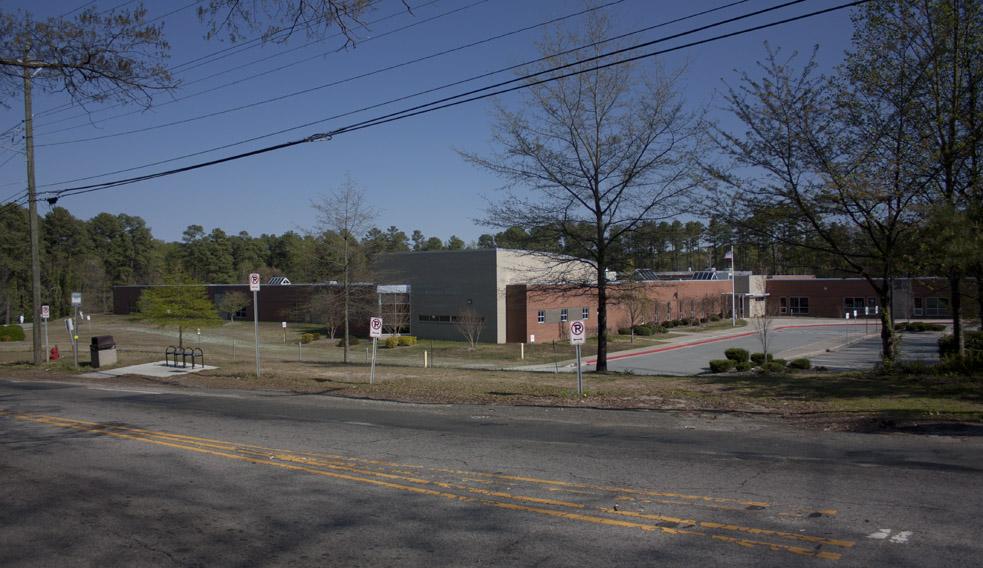 Hope Valley Elementary School, 04.03.11 (G. Kueber)