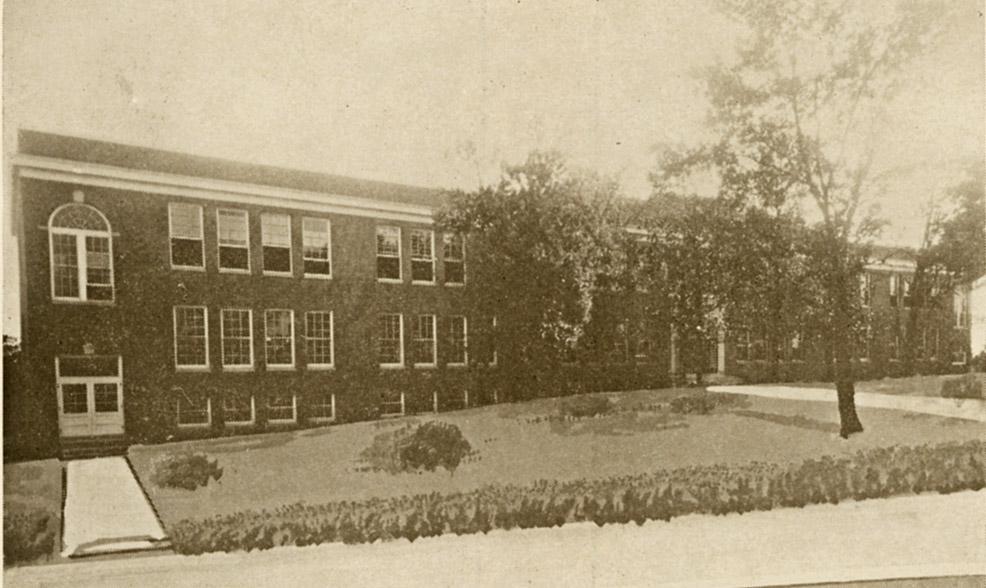 Hillside Park High School, 1922.
(Courtesy Duke Rare Book and Manuscript Collection. Scanned by Digital Durham)




Hillside Park High School, 1924
(Courtesy Durham County Library / North Carolina Collection)

The original Hillside Park High School was built in 1922 on the northern edge of land donated by John Sprunt Hill for Hillside Park. Hillside Park High School was the first high school for African-Americans in Durham; prior to 1922, the Whitted, East End, and West End Graded Schools were the only educational facilities for African Americans - these schools only taught up to 8th grade. Even then, Hillside did not have a 12th grade until 1937, and the 12th grade offered solely vocational training until the 1940s.

Below, Hillside Park High School, 1949.



Around 1950, the need to expand the high school, and the lack of land to expand into at this site, prompted the School Board to switch Whitted Elementary School and Hillside Park High School (which became simply Hillside) with one another. This building then became Whitted Junior High School.

It remained Whitted into the 1970s, at which point it was abandoned. The building housed Operation Breakthrough in the late 1970s and early 1980s, and has housed several other programs since that time. It has been completely abandoned for several years now.





I believe that as the first high school for African-Americans in Durham, it is essential that this building be preserved, particularly given the loss of so many other original school buildings.

Find this spot on a Google Map.

35.982309,-78.902767