Harry and Julia Van Straaten House
7 Littlewoods Lane, ca. 1955, ca. 2007 Contributing Building
George Watts Carr, architect
One-story, side-gabled, brick Ranch house with bay windows flanking center front entrance; smaller and lower gabled wings joined with hyphens at oblique angles to main block; ca. 2007 changes include replacement windows and replacement of garage doors with single-leaf door and cementitous siding at north side of north wing. According to deeds and city directories, first occupants the Van Straatens owned a men's and boy's clothing store that bore the family name and occupied the building at 118 W. Main and 113 W. Parrish Streets downtown. At one point, they owned much of the land bounded by Hope Valley Road and the greens of the course west of that road. The area was known as Wickham Place before Littlewoods Lane was cut through by 1959, replacing a street called Hanover Circle. Robert W. Carr identified this house as a design from the firm of George Watts Carr, Architects.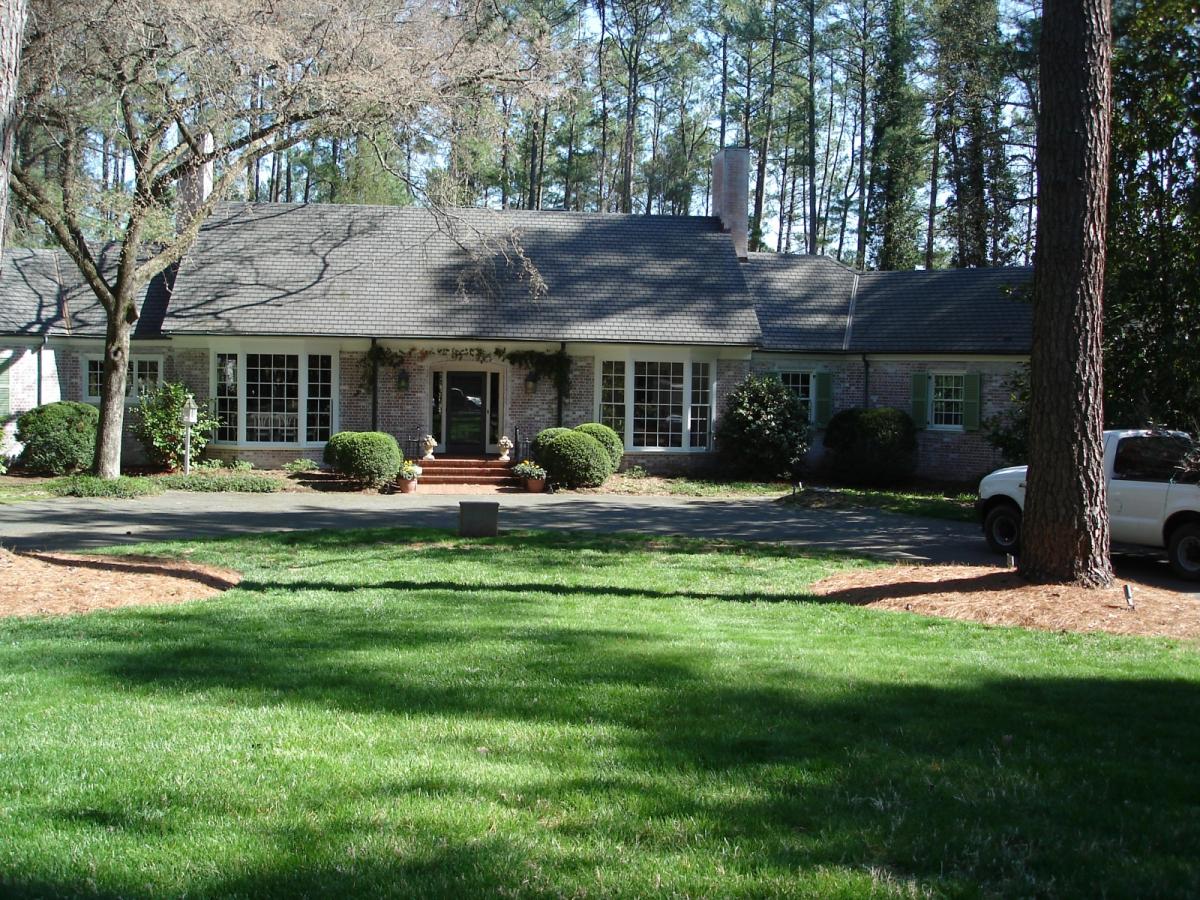 Garage
7 Littlewoods Lane, ca. 2007, Noncontributing Building
One-and-a-half-story side-gabled three-car garage with brick exterior, 6/6 sash, hip-roof dormers, and bracketed eaves stands southeast of the house in side yard.
Playhouse
7 Littlewoods Lane, ca. 2007, Noncontributing Building
Side-gabled playhouse with intersecting front gable, four-light window, octagonal window in gable,and weatherboard exterior stands south of the house in rear yard.