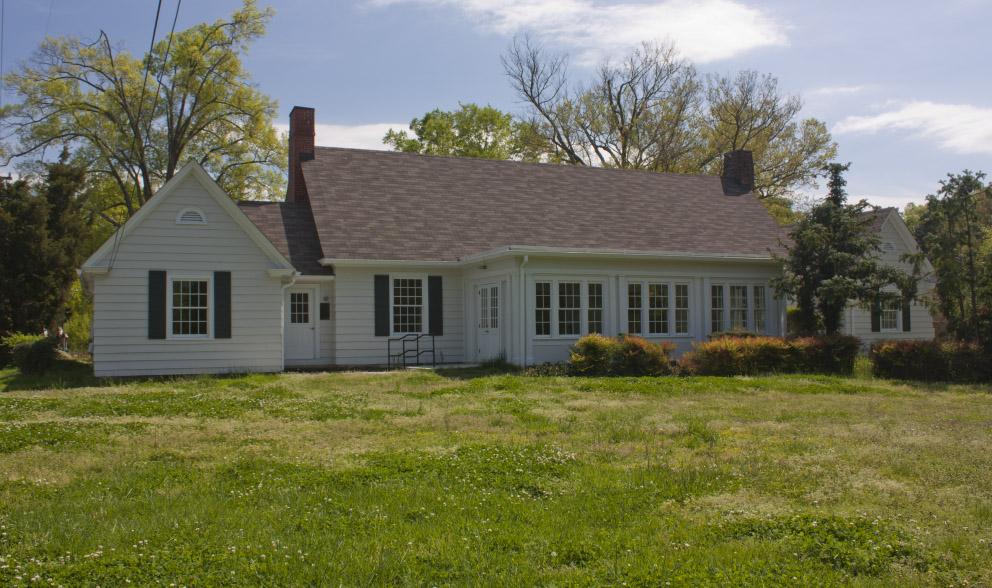 (PLEASE NOTE: This website has no affiliation with Durham Parks and Rec, the City , or the Forest Hills Clubhouse. Please contact Durham Parks and Rec if you have some interest in using the clubhouse for something - I cannot help you.)
Forest Hills was developed as part of a new wave of real estate development in the 1920s - one that already recognized that how people lived, worked, etc. had fundamentally changed with the incredible adoption of the automobile.
Much like Duke Park, Forest Hills was a geographically proximate suburb - although the houses and road patterns were different than those implemented in previous developments, the location was interconnected/adjacent to the earlier development of Morehead Hill and Lakewood. Unlike previous developments, and unlike Duke Park, there was a more self-contained plan to Forest Hills, with circuitous and circular drives, and the focus of the development on the nine-hole golf course and clubhouse at its center.
The clubhouse was designed by George Watts Carr; per the Nartional Register nomination, the original clubhouse burned. This structure, minus the flanking, shorter, gable-front wings, was built in 1928. In 1929, the New Hope Realty Company decalred bankruptcy, and the course and clubhouse were purchased by John Sprunt Hill. The wings were added after this point. 
The clubhouse was the first home for the Calvert Method School, championed in Durham by Annie Hill, JS Hill's daughter-in-law. The school opened in the former clubhouse in 1933, and would remain in the building until 1938. It then moved to original George Watts house - located on South Duke Street. Hill deeded the park and the clubhouse to the city of Durham, stipulating that the clubhouse was to be used as a public library.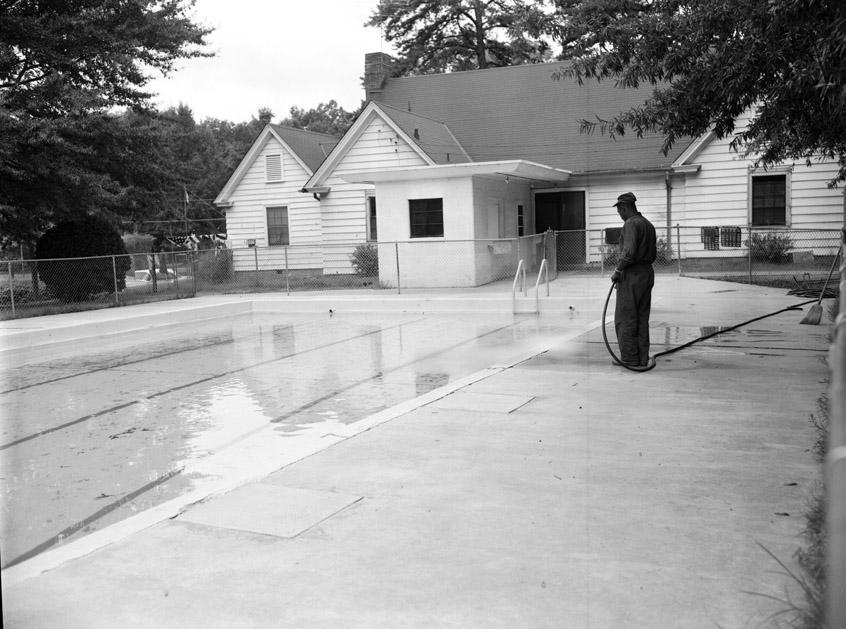 Pool at the Forest Hills Clubhouse, 1950s.
Robby Poore, whose families lived in 426 and 421 Carolina Circle, has posted some fabulous mid-century photos of Forest Hills, and Durham in general, on his personal Flickr page.  There are several albums (1948, 1949, 1950, 1950-1954, 1957, 1968, 1969, and 1970).  Individual images include these 1969 photographs of the playground equipment, with the clubhouse and picnic shelter in the background.
The clubhouse became a community center (i.e. stopped being a library) at some point.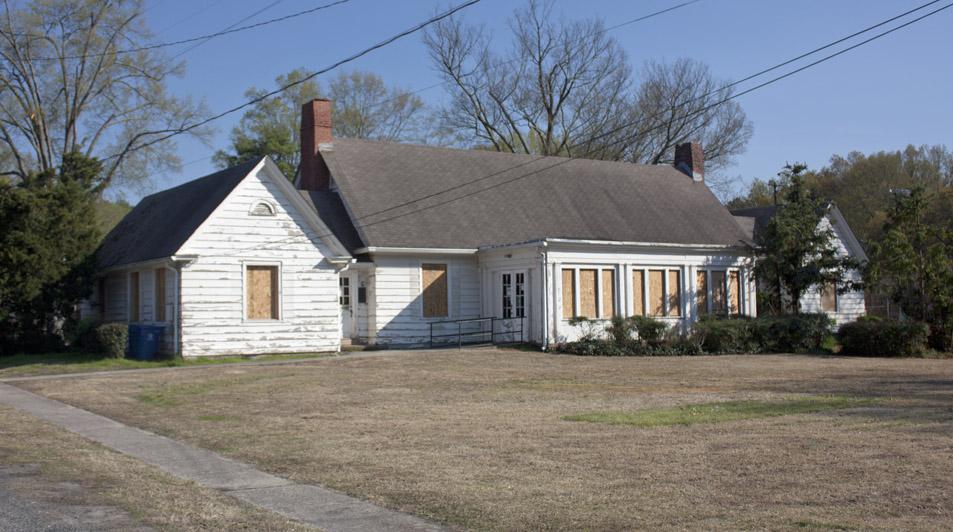 The former clubhouse is, as of 2011, undergoing renovation by the City of Durham, 04.03.11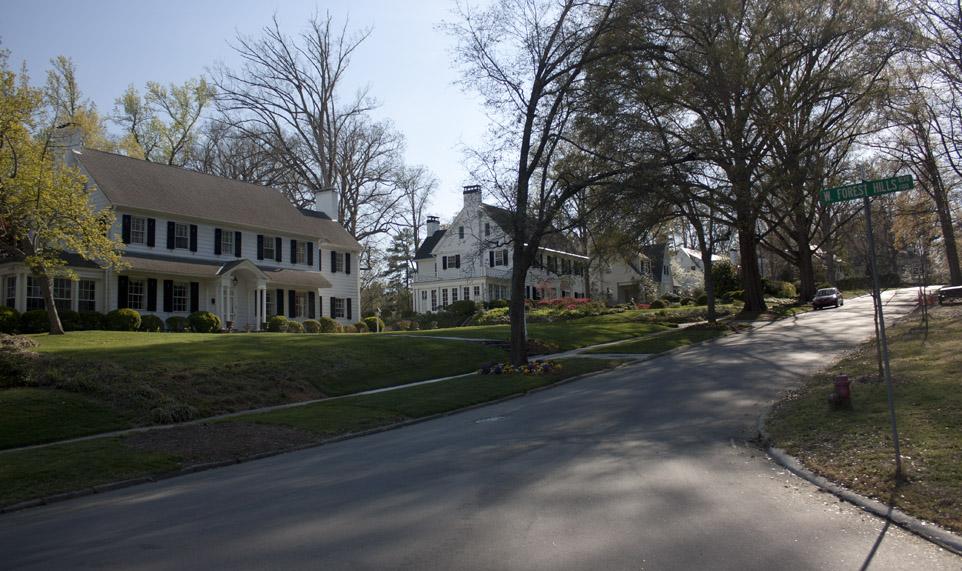 Oak Drive, 04.03.11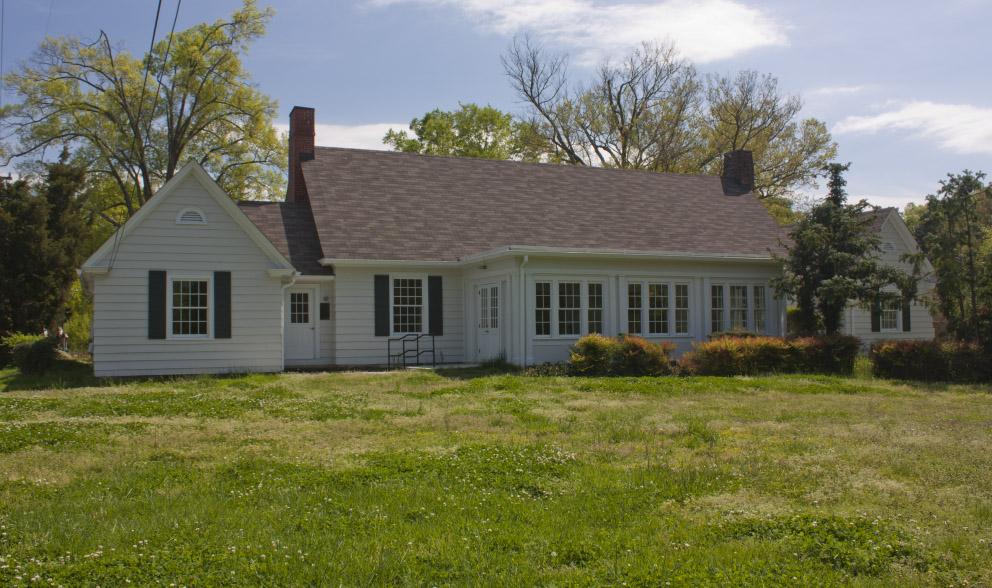 04.03.12