The Fitzgerald building, which the architectural inventory describes as "one of the most auspicious structures in West End" was built in 1910 by Richard Fitzgerald, successful brickmaker who had built his own house, The Maples, nearby at Wilkerson and Gattis. The building stands at the curve of Kent St. to the south from West Chapel Hill St., and provided a strong terminating vista for the streetcar line heading south to Lakewood.

The Fitzgeralds were one of the most prominent African-American families in early 20th century Durham, and their brickyards provided the brick for many still extant structures in Durham. Richard was also the great-uncle of Pauli Murray, who grew up nearby on Carroll St.. Richard Fitzgerald had also given the money for the Emmanuel AME church which had been built of Fitzgerald bricks in 1888.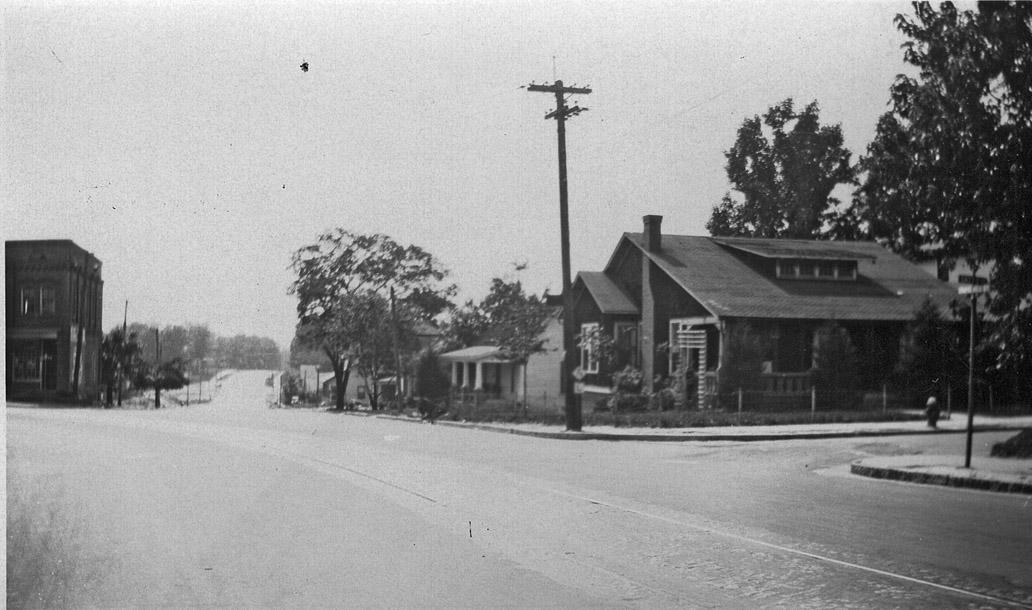 Above, a partial view of the building, looking west on West Chapel Hill St. at Gattis St., 1920s. Notice the curve of the streetcar tracks to the southwest.
(Courtesy Duke Rare Book and Manuscript Collection)

The building housed Pickett's Market and, later, the Davis meat market. At some point, the original brick detailing was obscured by stucco - whether this was applied during a 1980s renovation or not, I don't know. The building houses offices today.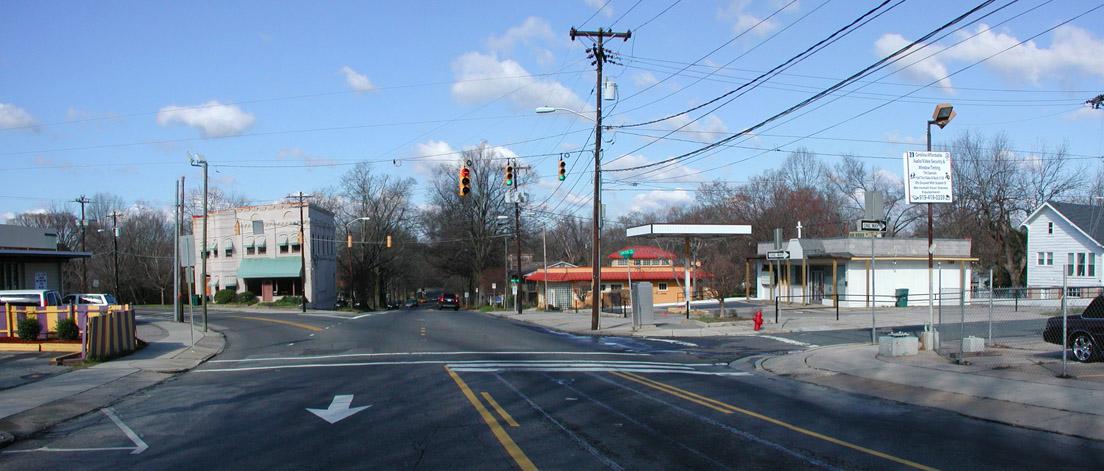 View west from West Chapel Hill and Gattis, 03.16.08 (G. Kueber)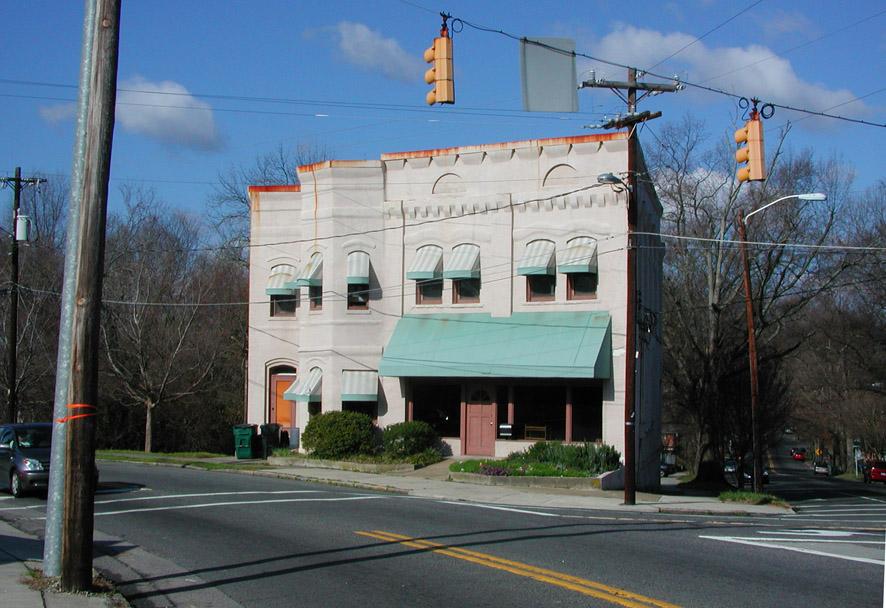 Closer view of the building, 03.16.08 (G. Kueber)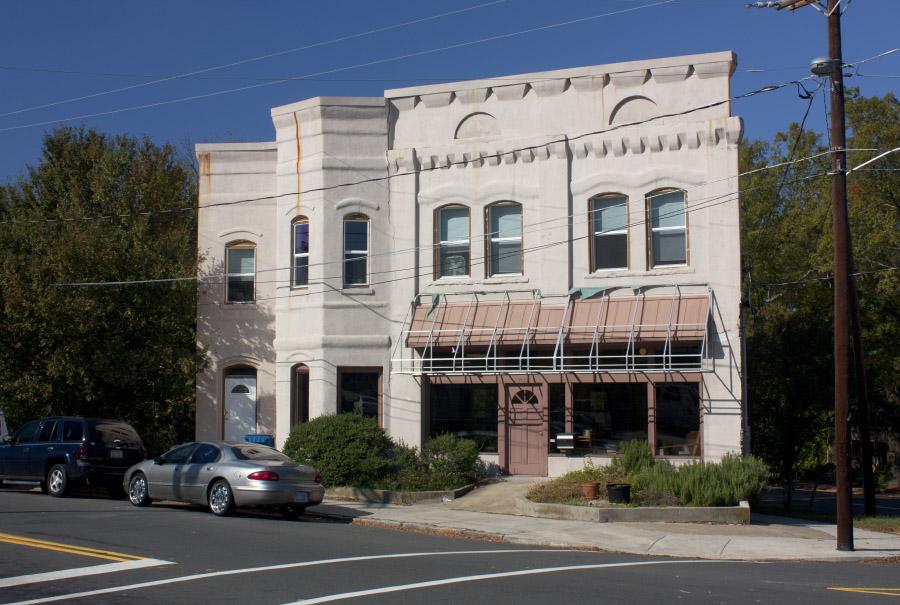 10.23.11 (G. Kueber)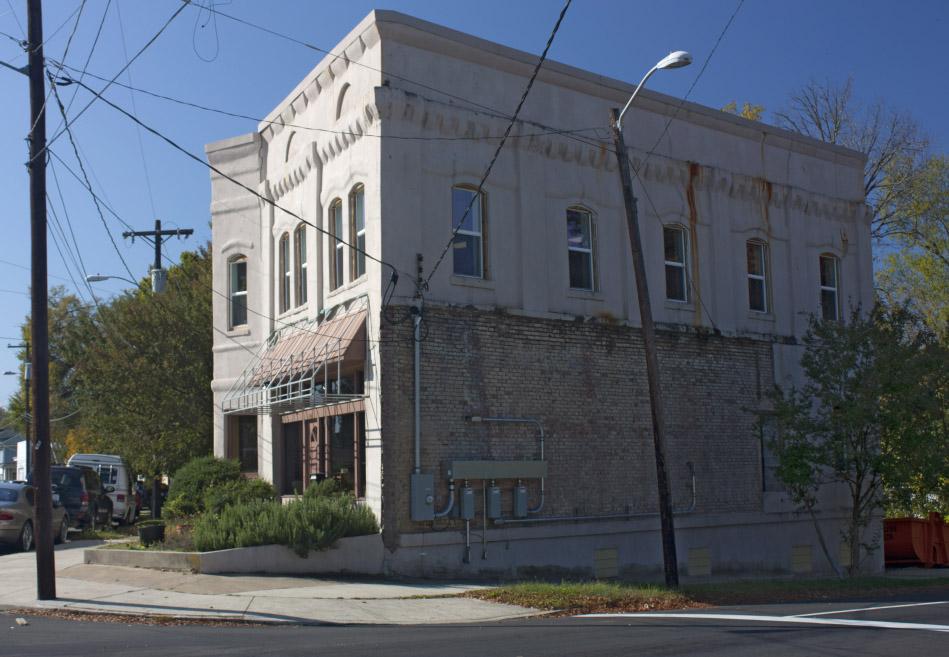 With some stucco removed and some of the brick exposed, 10.30.11 (G. Kueber)