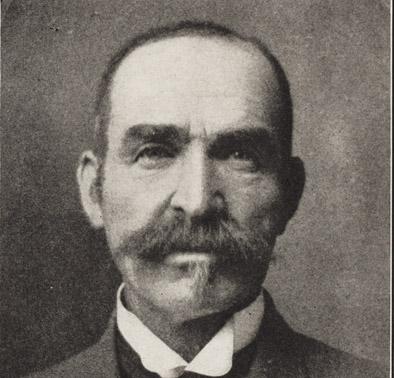 Born in New Castle County, Delaware, Fitzgerald's father was a "mulatto" (of Irish and African ancestry) slave and his mother was white. In 1855, his family moved to a farm in Chester County, Pennsylvania. 
Fitzgerald moved from Pennsylvania to North Carolina after the end of the Civil War. He sold bricks in Durham as early as 1869. He moved to Durham in 1879 and the next year in 1880, he purchased a brickyard on Chapel Hill Road (now Kent Street). By 1885 Fitzgerald was producing 4,000,000 bricks per year at his Chapel Hill Road brickyard, including pressed brick molded by machine. Fitzgerald became a prominent businessman and was a leader in Durham's African American community until his death in 1918. 
You can see Fitzgerald bricks at St. Joseph's AME, Emmanuel AME, and 700-702 Kent.