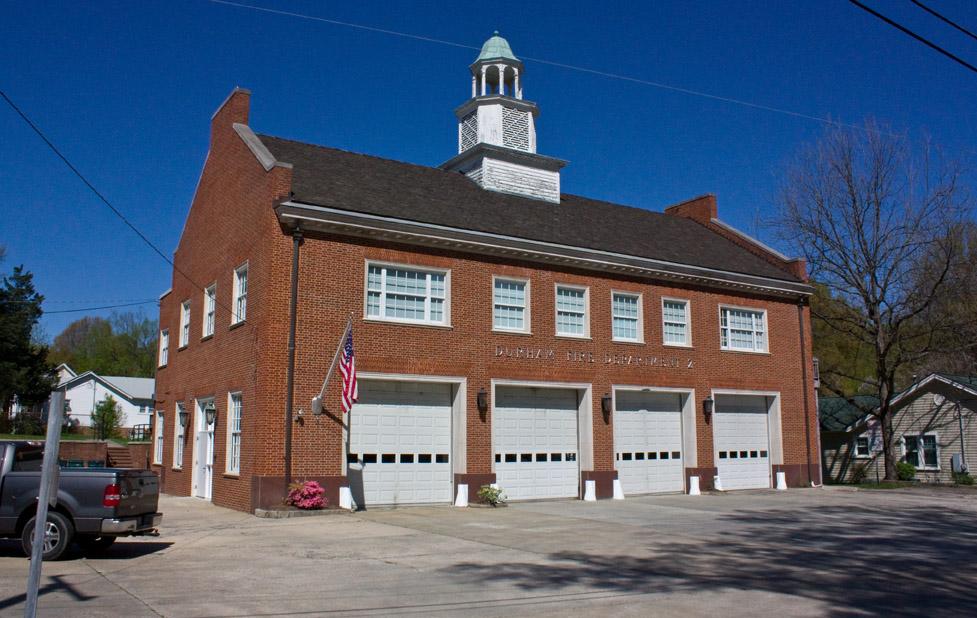 By the 1950s, the growth of population westward, the envelopment of West Durham into the City of Durham, and the scaling of fire equipment necessitated a new fire station for Company #2, which had been located amongst the Liggett Warehouses on West Main St. since 1906

The Ninth Street property was purchased by the City from the heirs of Mrs. Ida Couch for about $7,000.

The City moved the station further out to get faster response times to fires in the residential areas and nearby schools and hospitals in West Durham. The colonial-designed fire station was built for $165,000 and was described as "one of the most modern fire stations in the South."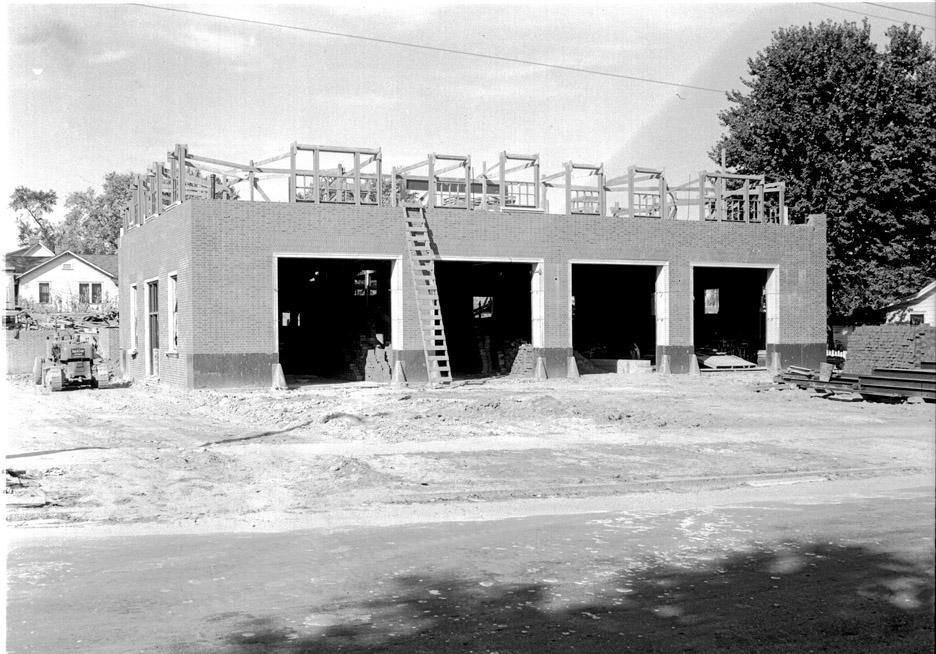 During Construction.
(Courtesy Barry Norman)

The station was formally dedicated on September 28, 1950 by Fire Chief Cosmo Cox.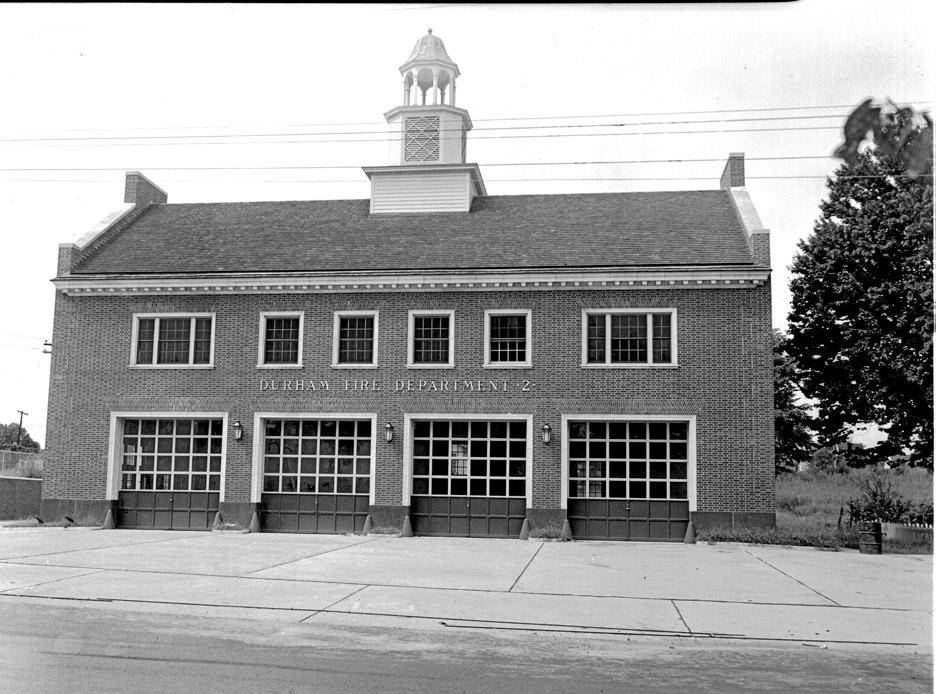 Completed Fire Station #2, 1950.
(Courtesy Barry Norman)



Completed Fire Station #2, 1950.
(Courtesy The Herald-Sun)

The station is the oldest fire station still in operation (the oldest fire station in Durham is the former Fire Station #1 at N. Mangum and City Hall Place (Holloway).)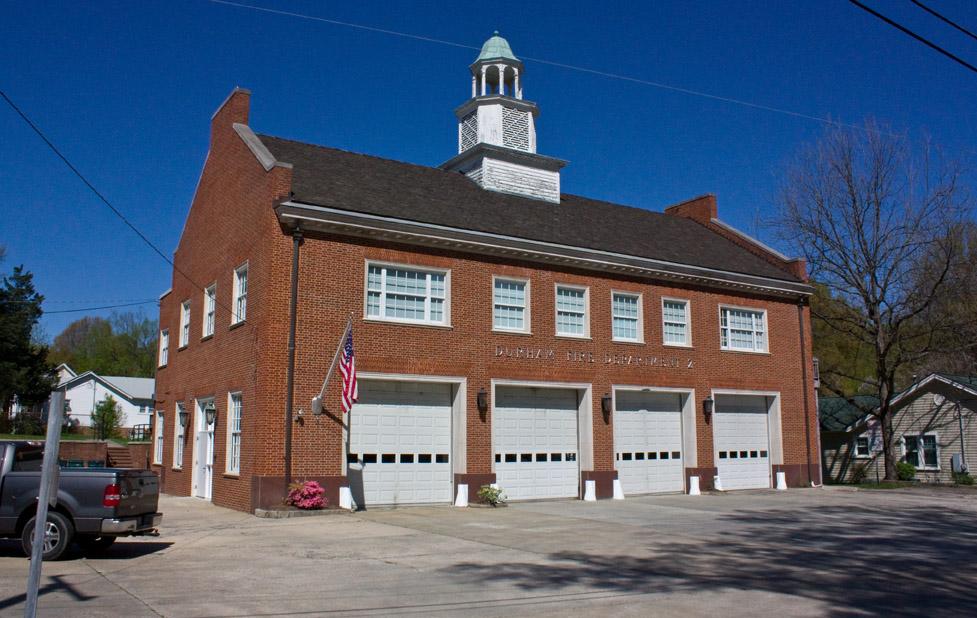 Fire Station #2, 04.12.09

Find this spot on a Google Map.


36.0143,-78.92215