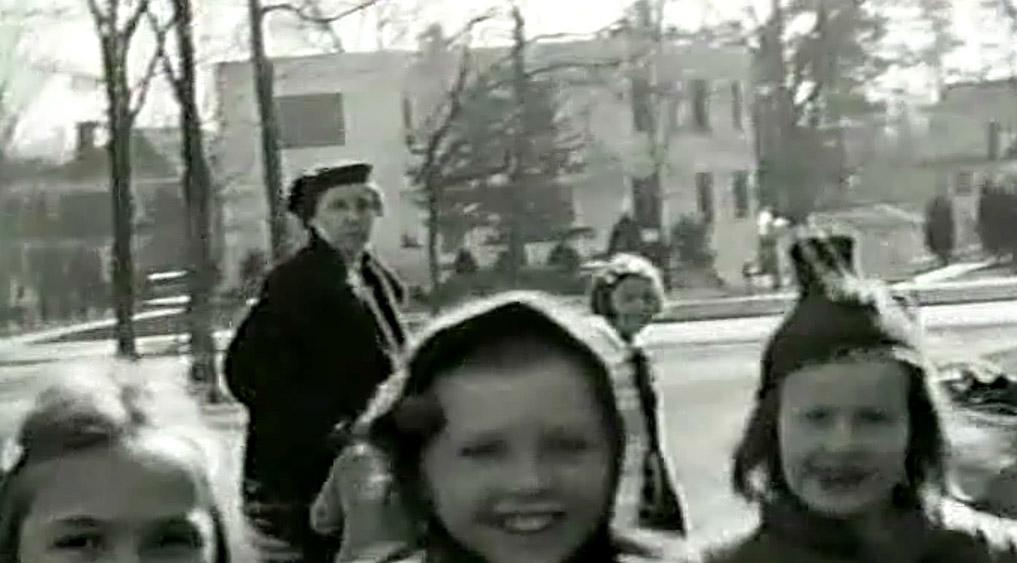 Still frame from HLW film of Durham, showing the Evans house soon after construction, ~1940

The Evans house was built in 1937 by Eli Evans and his wife Sara; Evans had come to Chapel Hill to attend UNC from Fayetteville, and Sara had come to Durham with her parents, the Nachamsons, who started United Dollar Stores on West Main Street. Eli and Sara were married in 1928 and took over the United Dollar Stores - which would become Evans' United Department Store - in 1929.

I'm unsure where they lived prior to commissioning this house, but they hired Durham architects Atwood and Weeks to design the house in a very-unique-for-Durham International Style in 1938. Per the Historic Inventory, "the builder of the house tested the design by constructing clay models to be sure that the curved wall of glass brick would be structurally sound."

The house was built as a duplex, and the Evans rented out the second floor apartment. They lived in the house until 1950, when they moved to another modernist house at 1401 Forestview in Forest Hills. Evans would serve Durham as its mayor from 1951-1963.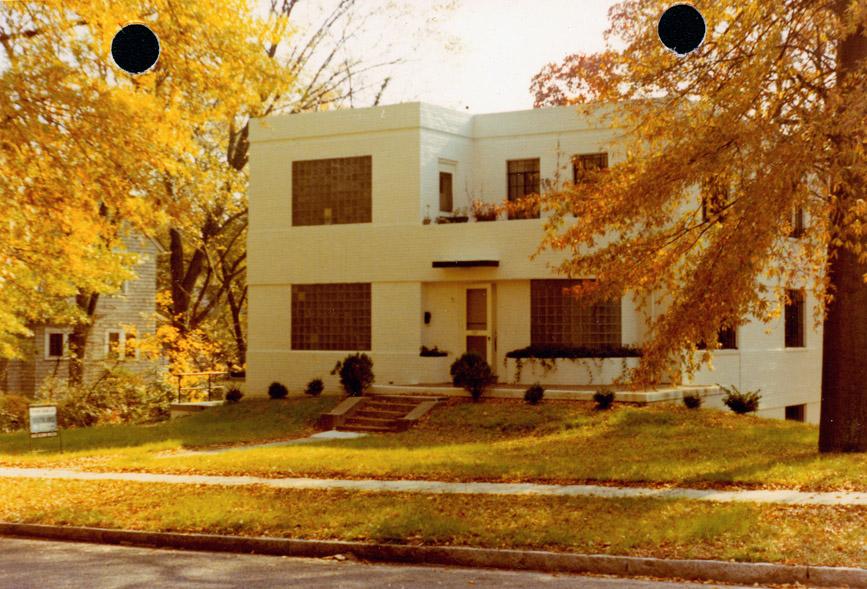 ~1970

The house later became a sorority house, per the historic inventory, with the large basement "used as a game room." It was subsequently further divided into apartments. In 1994, the then-owners received a Pyne award from Preservation Durham for restoration of the house.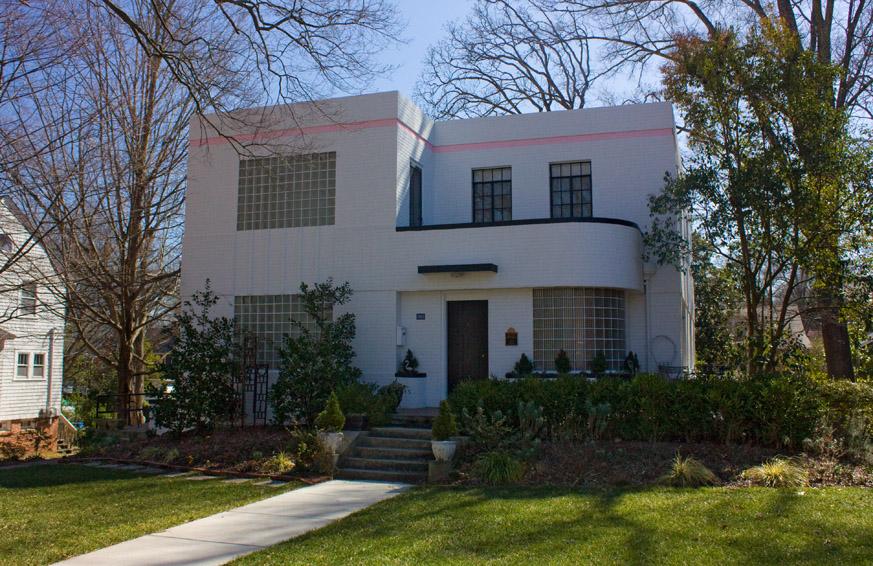 Evans House, 03.13.10

Find this spot on a Google Map.

36.007406,-78.910087