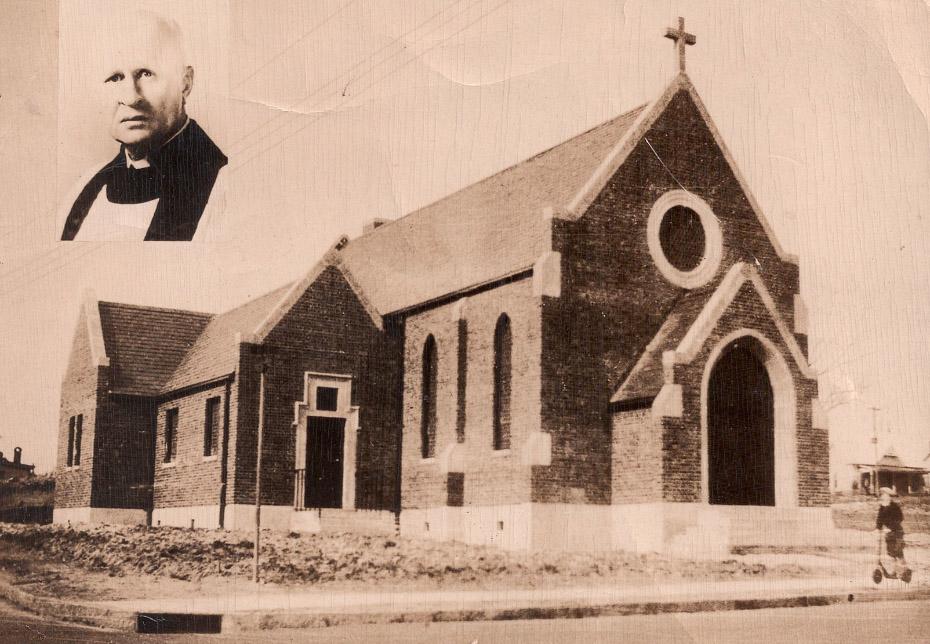 Under construction, 1930
(Courtesy Jim Fortune)
A fascinating bit of relative uniqueness surrounds the handsome but otherwise unremarkable church at the northeast corner of West Geer and North Streets. When constructed in 1930, the Gothic Revival church was one of only four in the country exclusively for deaf worshipers; services were conducted entirely in American Sign Language.

The historic inventory recounts how the church came to be. When Reverend Oliver Whidlin, a minister who worked with impaired-hearing worshipers in Baltimore, came to give an ASL sermon at St. Philip's Episcopal in 1906, the response was so strong that Rev. Bost of St. Philip's organized special ASL Sunday School classes. Interest remained strong, and the classes met Sunday afternoons at St. Philip's for 20 years ("ably assisted by Mrs. Robina Tillinghast and Roma C. Fortune.) In 1926, Bost commenced a fund-raising drive to build a church that would conduct business in sign language. By 1930, the cornerstone for the George Watts Carr, Sr.-designed church was laid, and services began in May 1931.

Rev. Roma Fortune, himself hearing-impaired, served as the first rector of the church, and was succeeded by his son, James Fortune; both served as ministers to the deaf throughout North Carolina.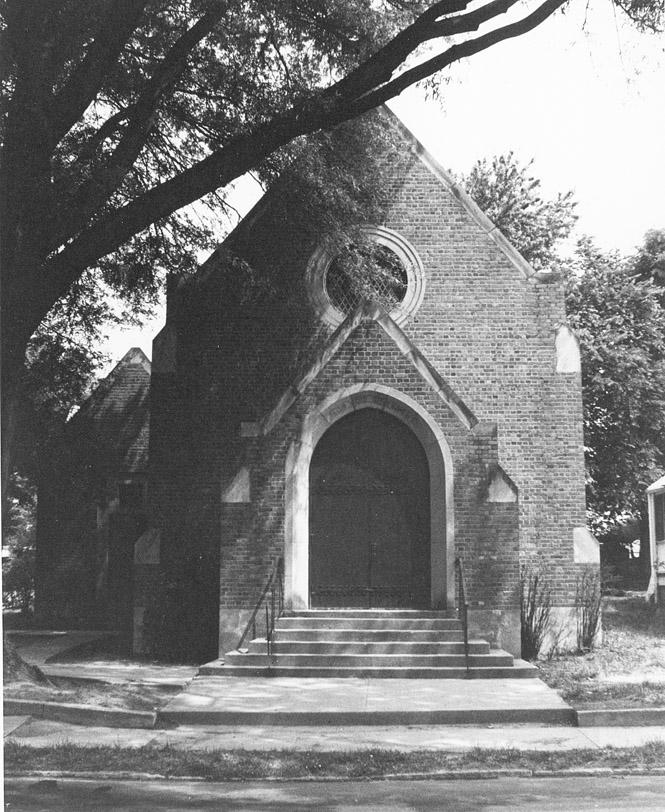 1950s
(Courtesy Durham County Library / North Carolina Collection)
James was still rector of the church in 1977, when the church ceased to operate in this building.

It appears to now house the "Full Gospel Tabernacle".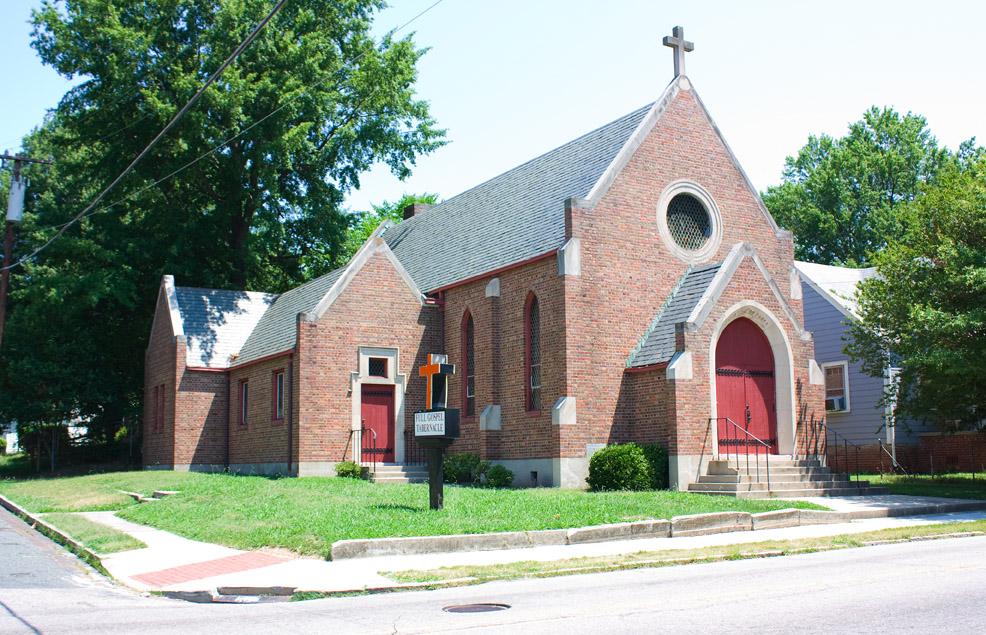 Looking northeast, 06.07.08

36.003996 -78.897661