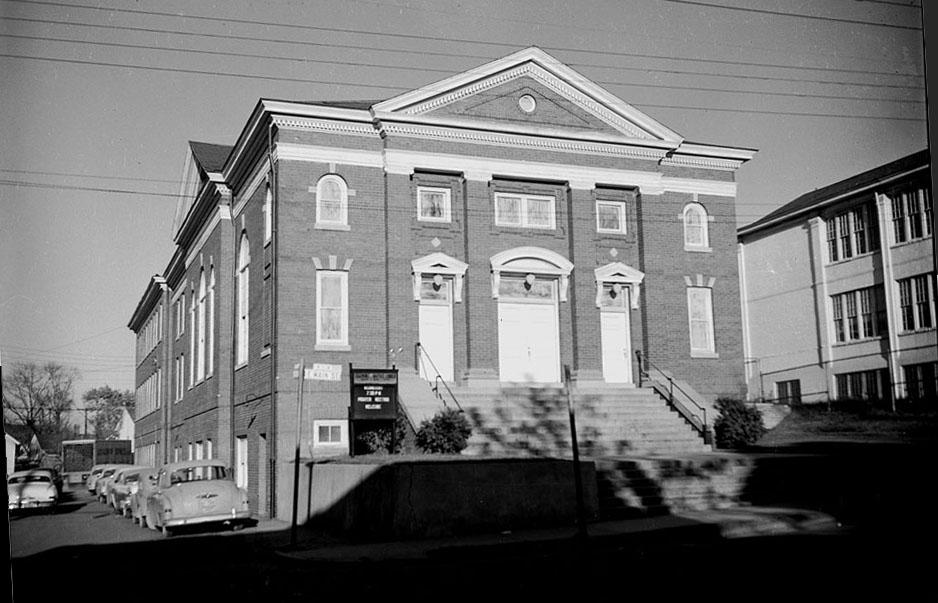 (Courtesy Herald-Sun)

Edgemont Baptist was established on the northeast corner of Elm St. and East Main in 1902. The initial structure was a small wood frame building, which burned to the ground in 1913. The church used the Edgemont Graded School next door as a temporary place of worship until 1915, when the congregation rebuilt their church with an impressive neoclassical masonry structure. The church initially had a parsonage at 211 Hood St. (then called Parrish Place) and, later, a parsonage at 405 N. Hyde Park Ave. (from 1945 to 1968.)

According to the church records, the church had the first indoor baptistry in Durham - it being commonplace in early Durham to baptize people in pools and rivers. The 1867 map of Durham shows a pool about where Durham Central Park is now, labelled "Pool used for Baptisms by the Baptists and Methodists."



Edgemont Baptist, looking northeast, September 1960
(Courtesy Herald-Sun)

The church and the parishioners changed along with the neighborhood during the 1950s and 1960s. The structure remained Edgemont Baptist Church until 1989, when the congregation moved out to Wake Forest Highway, and later Infinity Road, becoming "Edgewood Baptist Church. Today, the structure on East Main St. is the Refiners Fire Community Baptist Church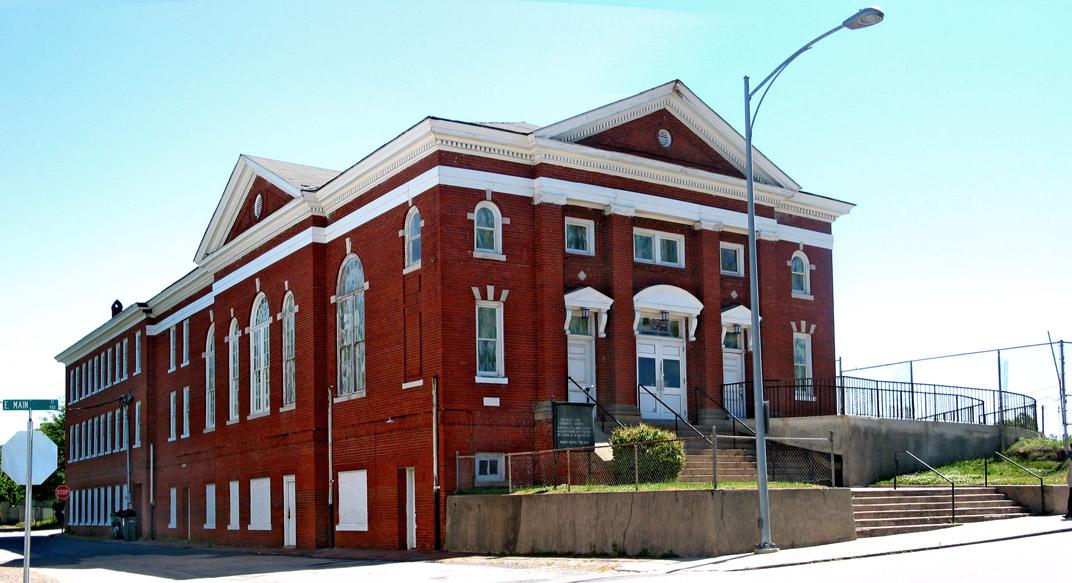 Looking northeast, Spring 2007.

I took the above picture several months ago (as I often do) in anticipation of doing this post at some point. I was rather shocked and disappointed that the congregation would decide that this beautiful deep red unsullied brick needed a coat of paint slapped on it.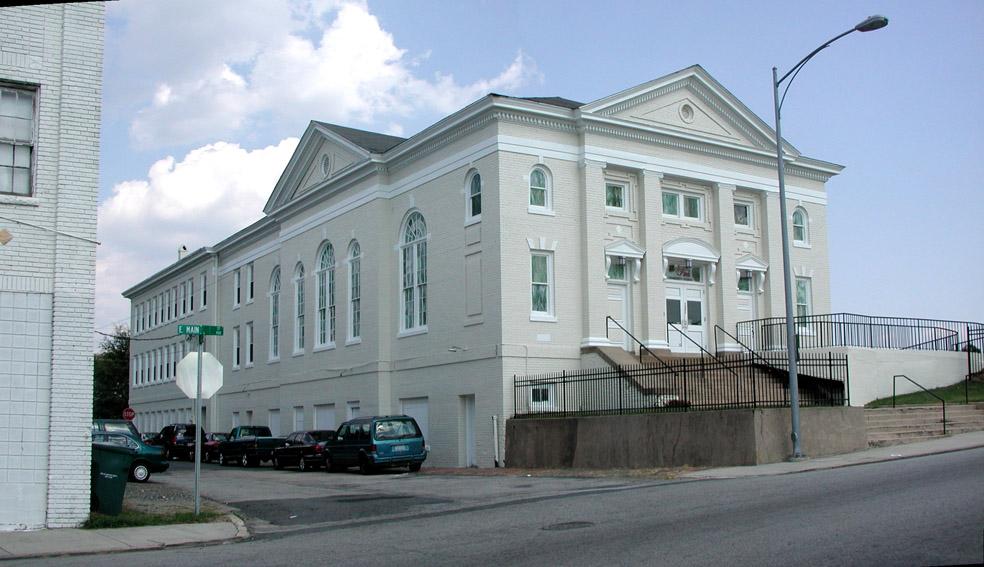 Looking northeast, October 2007.