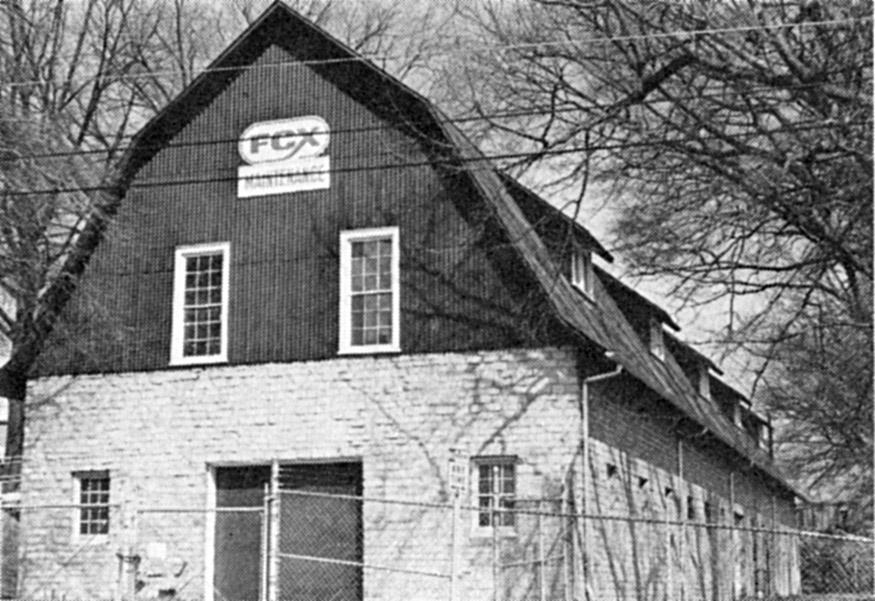 Looking north from Gilbert St., 1970s. (Durham HAI)

Yet another one of my favorite buildings in Durham, the Durham stables were built around 1925 by the City of Durham for the teams of horses utilized in the construction of streets.  The building replaced the earlier City Stables, located on the southwest corner of Pine and E. Pettigrew Streets in the former Lyon Tobacco Factory, which was demolished at that time for a new Southern Railway freight depot.
The building is 150 ft long by 40 feet wide, and the base is constructed out of stone. Each window at the lower level originally belonged to a horse stall.

By the 1940s, horses were no longer being used for street construction, and this building became the city dog pound. Later it was used by the city as storage for trucks. In 1961, it was purchased by the Farmers Exchange (down the street.) It may have been used as an animal shelter sometime in the 1980s.

The building currently houses studio/construction space for a metalworking artist.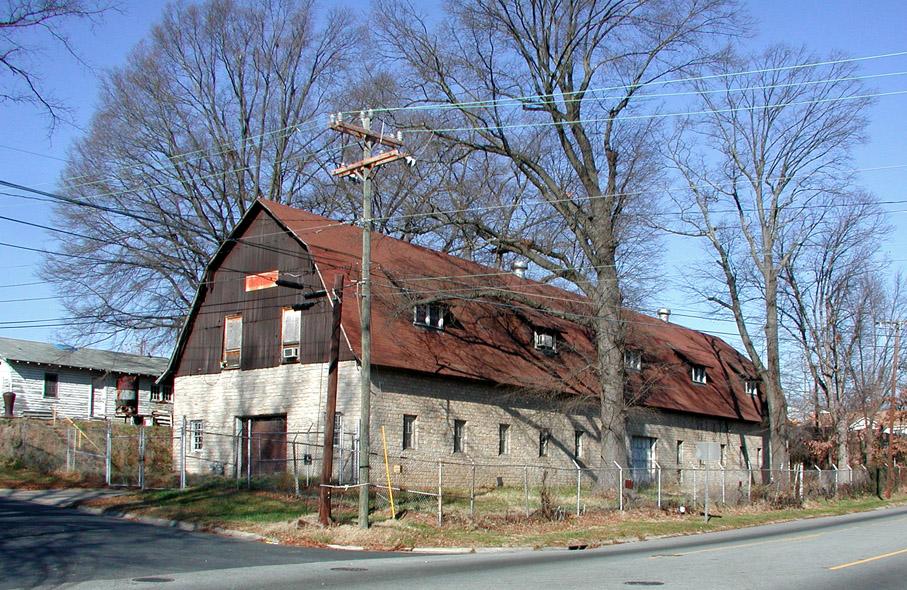 Looking northwest from Alston Ave. and GIlbert St., 2006. (Photo by Gary Kueber)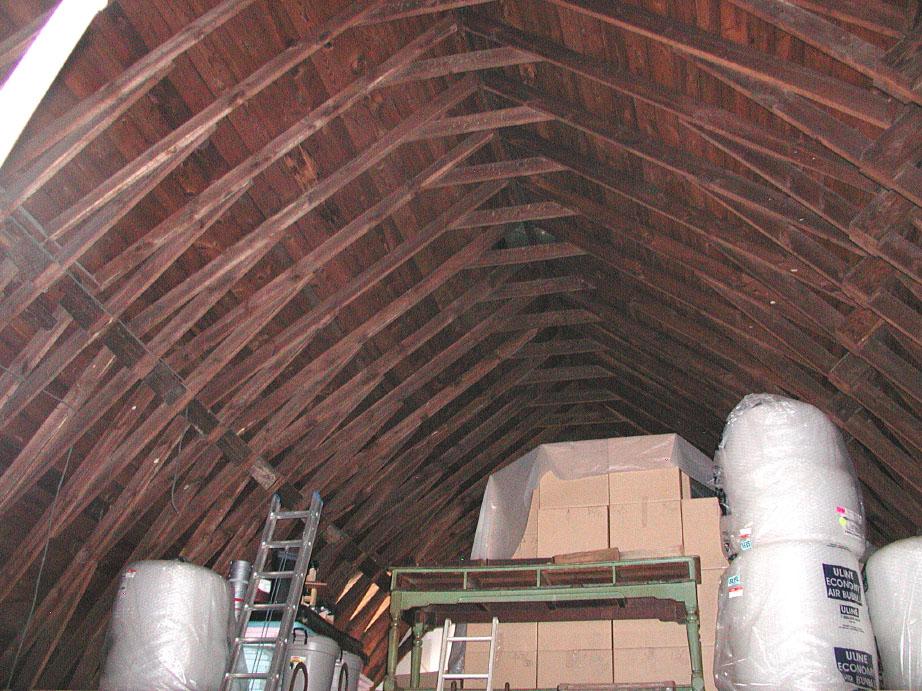 Gambrel roof interior - 12.20.06 (Photo by Gary Kueber)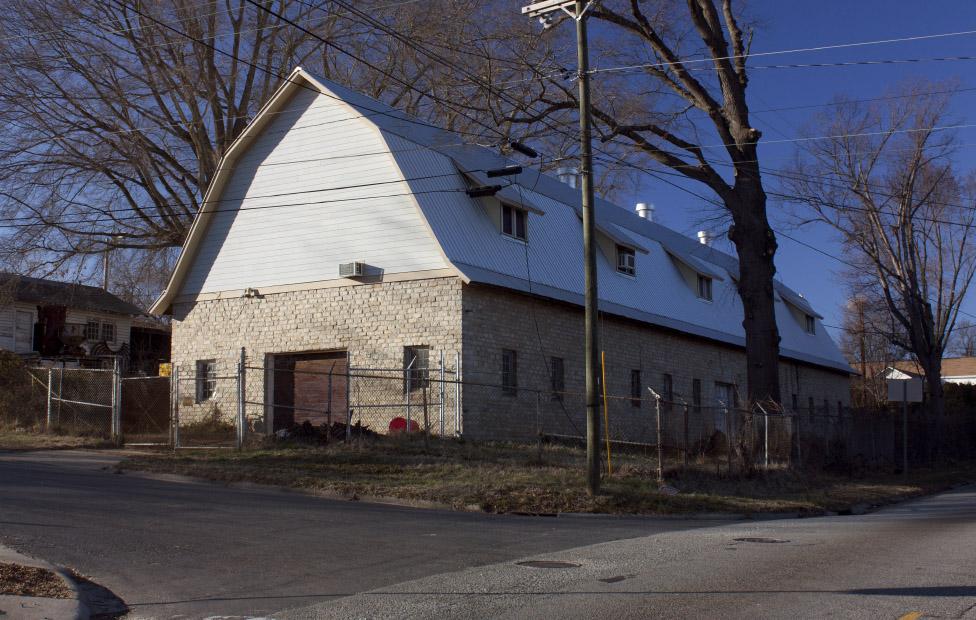 02.19.11 (Photo by Gary Kueber)
Not a fan of this change. Since I took this picture, the siding has been painted red. I get it - big barn and all, but the brown and stone looked better to me.