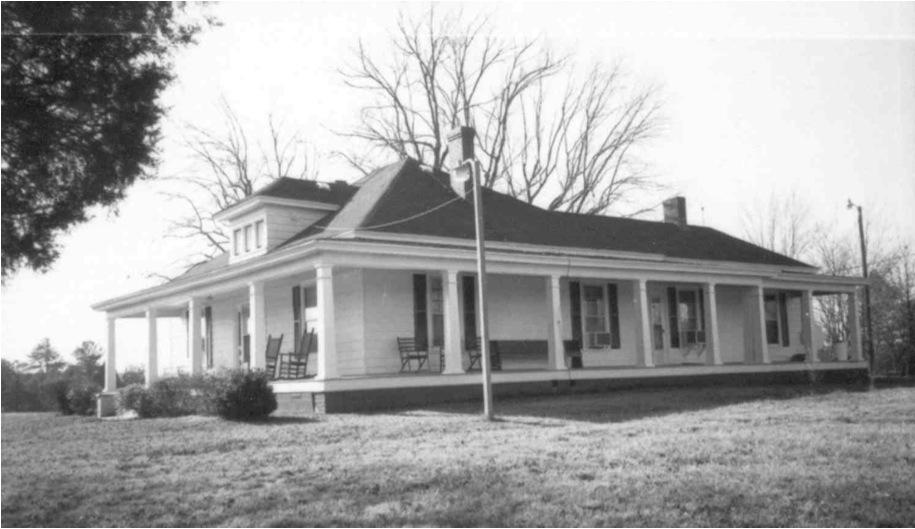 Charles Husketh, a prominent farmer in the Gorman area, built this one story, double-pile house in 1918. He and his wife had three daughters, one of whom still resides in the house, and another who is the present owner. Husketh donated the land to Gorman Baptist Church where the present sanctuary and cemetery are located: he is buried there.
The residence consists of a rectangular main block to which is attached a hip-roofed rear ell, flanked by two side porches. The side porch facing northwest is fitted with full-length, tapered, square columns, which match those of the wraparound front porch, while the other side porch has been screened and partially enclosed. The main block has a pyramidal roof, which features a hip-roofed, three- window dormer centrally located above the entrance door. The focal point of the three-bay facade is the half- glazed, horizontally paneled single-leaf entrance door, and its flanking matching sidelights. Windows consist of nine-over-nine, double-hung sash on the main level, with diamond muntined fixed windows in the dormer. Brick interior chimneys feature corbelled tops. The weatherboarding and eaves have been covered with vinyl siding.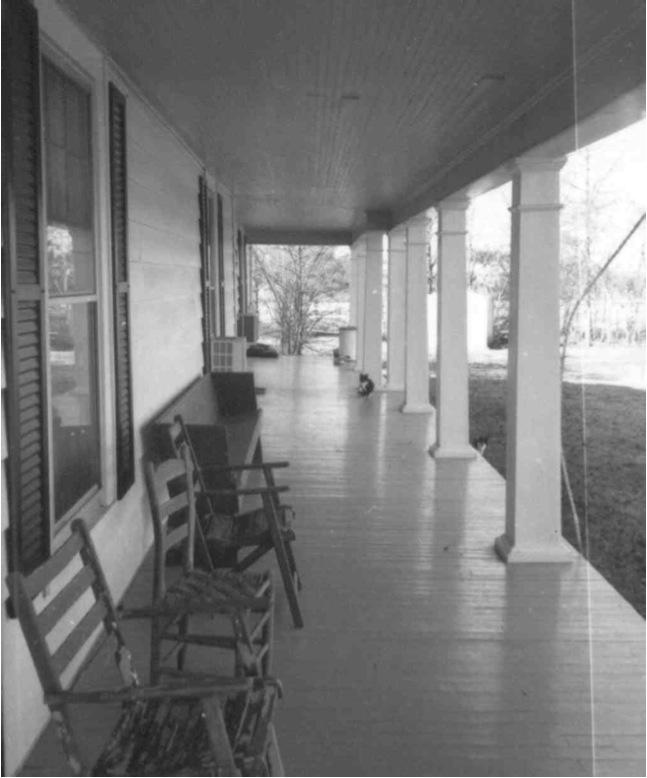 Within the house, walls are plastered above the wainscoting. High ceilings are finished with beaded boards. The parlor features a fireplace with a mantle and mirrored overmantel.
A long drive lined with cedars approaches the house from a point east of the intersection of Red Mill and Gorman Church Roads. The residence enjoys an isolated setting in a mature grove of trees; however, only a distance of few hundred yards separates it from the right-of-way of Interstate 85.