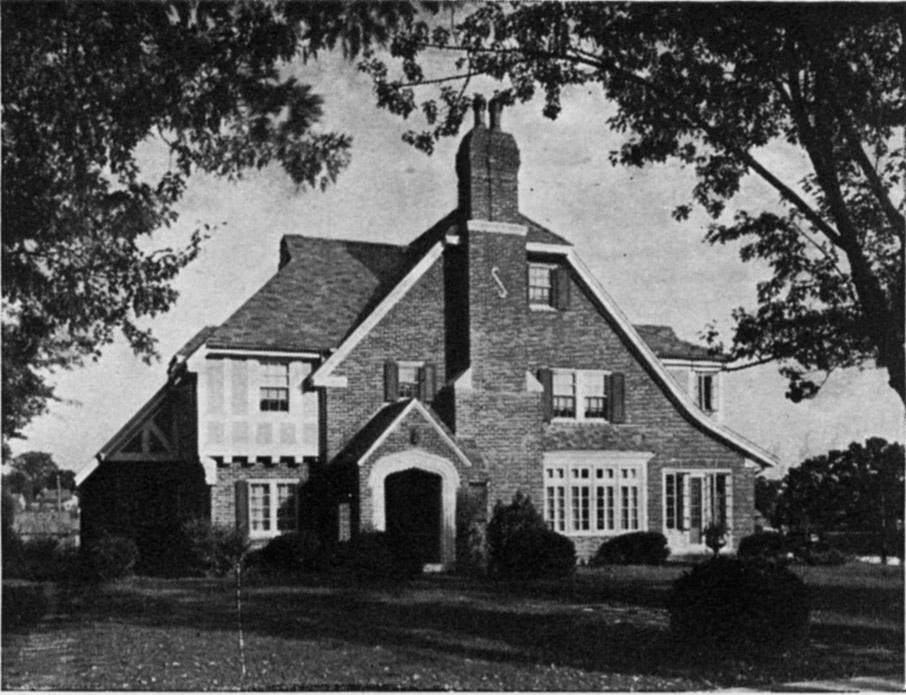 Looking east, 1926

The Tudor Revival house at 903 South Duke was built for WP Budd, a partner in the Budd-Piper Roofing Company, then located near Five Points. (And still in existence on Ramseur St.)

The house was designed by Raleigh architect Murray Nelson and built by Durham contractor George Kane.
The national register nomination reads:
W. P. Budd, a partner in the Budd-Piper Roofing Company, commissioned Raleigh architect Murray Nelson to design this two-and-one-half-story Tudor Revival style house in the late 1920s. One of the first domestic projects by noted Durham contractor George W. Kane, the house exhibits handsome Tudoresque elements throughout. A variety of hipped, gabled and clipped gable rooflines, as well as applied half-timbering and a stone entrance surround, characterize the exterior. The interior features Tudor-arched doorways, irregularly shaped rooms, and an enclosed winding staircase. The principal first-floor rooms are decorated with rich door surrounds and crown molding. As the only Tudor Revival style house in Morehead Hill, the Budd House is an architectural focal point of the neighborhood. (W. P. Budd, Jr.)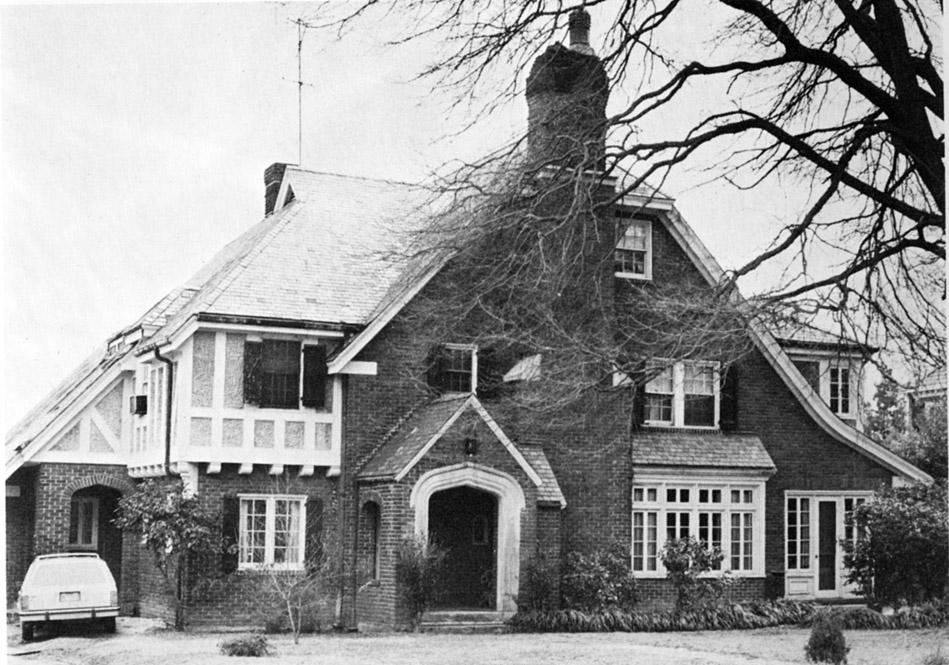 Looking east, 1970s.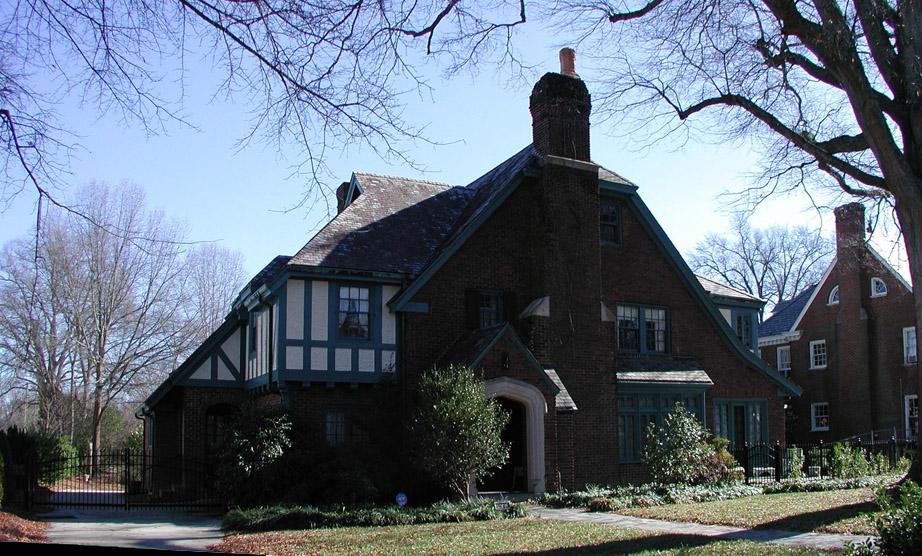 Looking southeast, January 2008.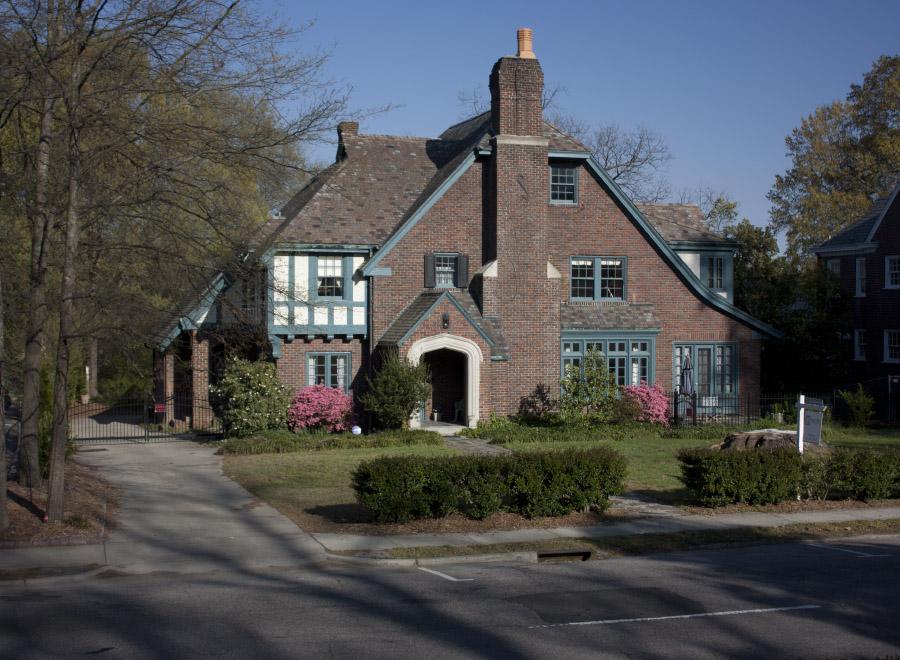 04.03.11