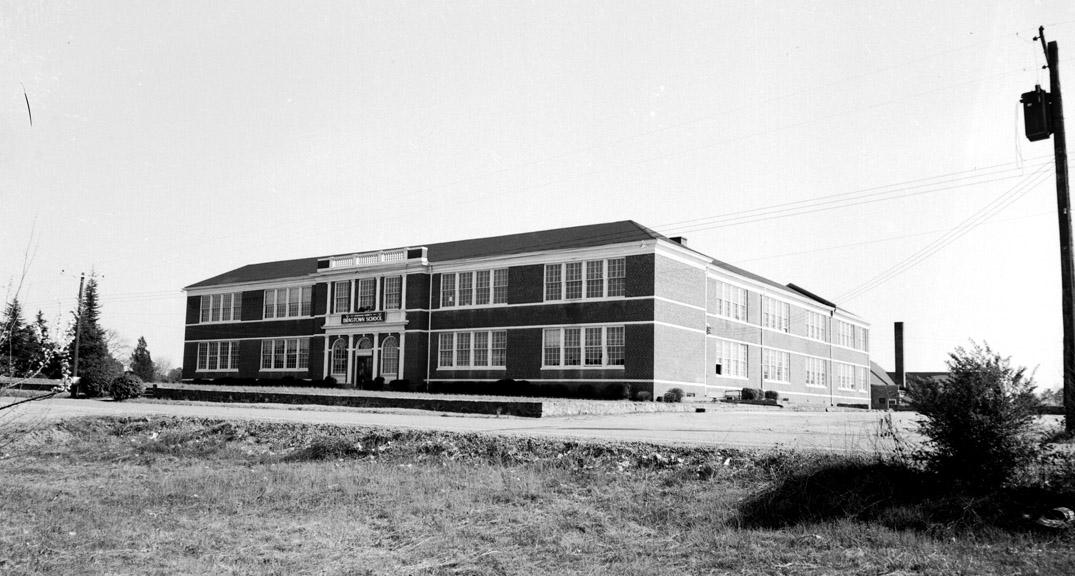 Bragtown School, ~1960.
(Courtesy The Herald-Sun Newspaper)

I'm uncertain when Bragtown School was initially established, but the original school was replaced with a Rosenwald-funded school around 1923, and a newer Atwood and Weeks-designed structure replaced this in 1928.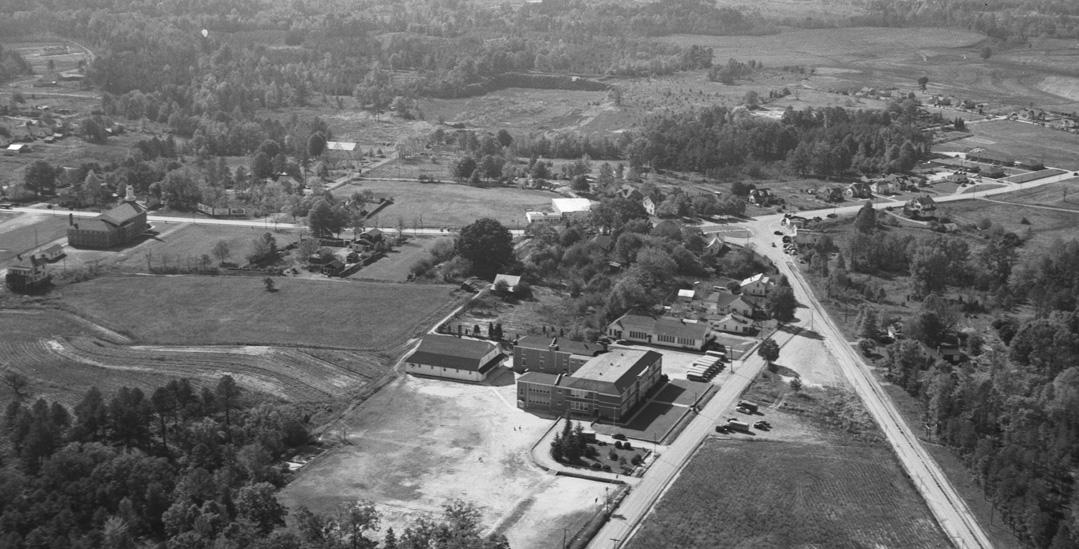 Aerial of Bragtown School, looking west-southwest, 1950s.
(Courtesy The Herald-Sun Newspaper)

Bragtown High School and Mangum High School were merged in 1952 to form Northern High School. By the 1970s, the school building was being used to house a program called Operation Bragtown, which provided programming for "emotionally disturbed" children.

The school building burned on December 18, 1991.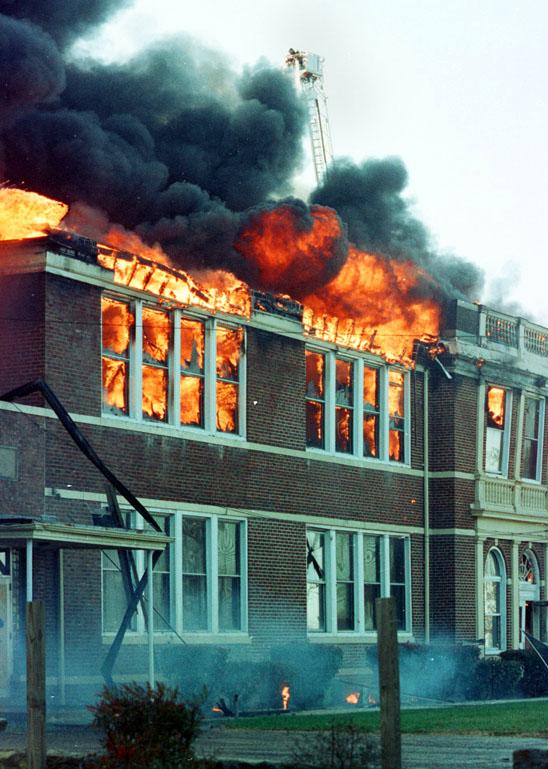 (Courtesy The Herald-Sun)

The site has been vacant since that time.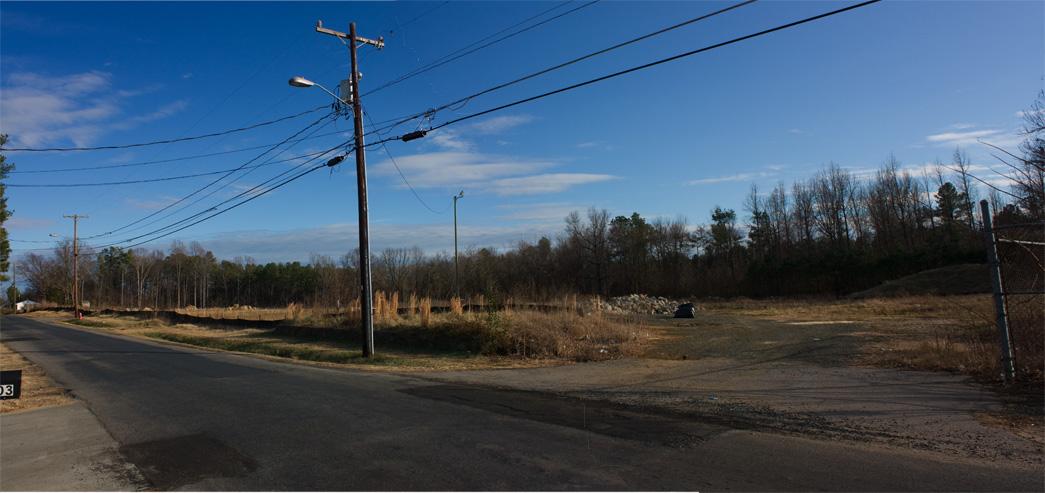 Site of the Bragtown School, 01.24.09