The Jewish community in Durham grew slowly during the 1870s with the arrival of families that opened mercantile establishments, but gained momentum during the 1880s with the advent of cigarette manufacture by the Blackwell and Duke tobacco companies. The cigarettes were initially hand-rolled, and many of the experienced rollers came to Durham from New York; a significant portion of these new arrivals were Jewish. Many of them settled on Pine St., now South Roxboro St. The implementation of the Bonsack machine, which rolled cigarettes automatically, in 1884 eliminated demand for cigarette rollers, however.

The Jewish community established a cemetery adjacent to Maplewood in 1884 (on Morehead Ave.) but did not initially have the capital to build a synagogue. The community met for several years in rented space on Main St. Several books note that the "Jewish Church" was established in Durham in 1892, and received a state charter in 1894. In 1906, the Christian Church on Liberty moved to the former Main St. Methodist church on West Main, after that congregation became Memorial Methodist and moved to a new structure on West Chapel Hill St. The Jewish congregation then occupied the former Christian Church on Liberty St.

By 1915, it was clear that they had outgrown their structure, and the city wished to extend Queen St. north of Liberty St., which would demolish the synagogue. The congregation paid $1602.25 for the land. On August 29, 1920, the cornerstone of the new structure, to be built by CC Hook, on the southeast corner of the brand new intersection of N. Queen St. and Holloway St., was laid. The new structure, built at a cost of $28,000 was completed in 1921. The congregation became known as Beth-El coincident with their move.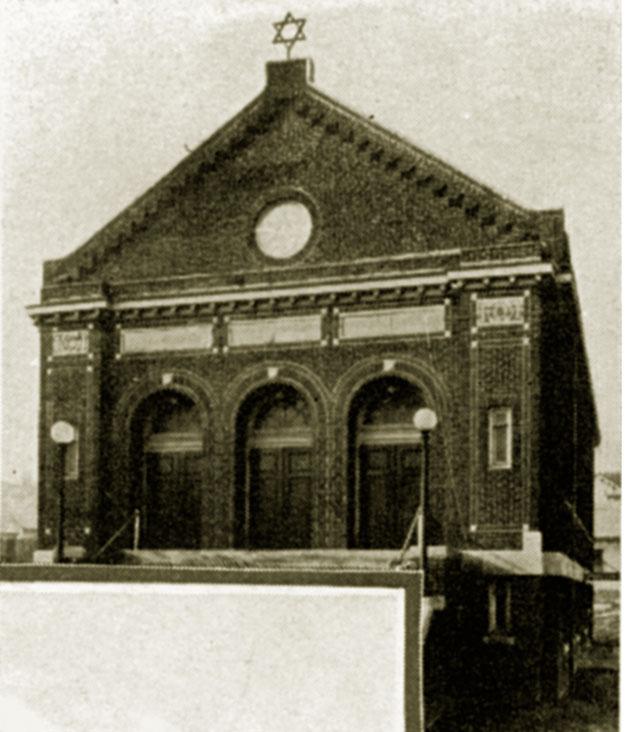 A partially obscured view, looking south from Holloway St., 1924
The interior of the synagogue was divided into an upstairs and a downstairs; during services, the women would sit upstairs, and the men downstairs.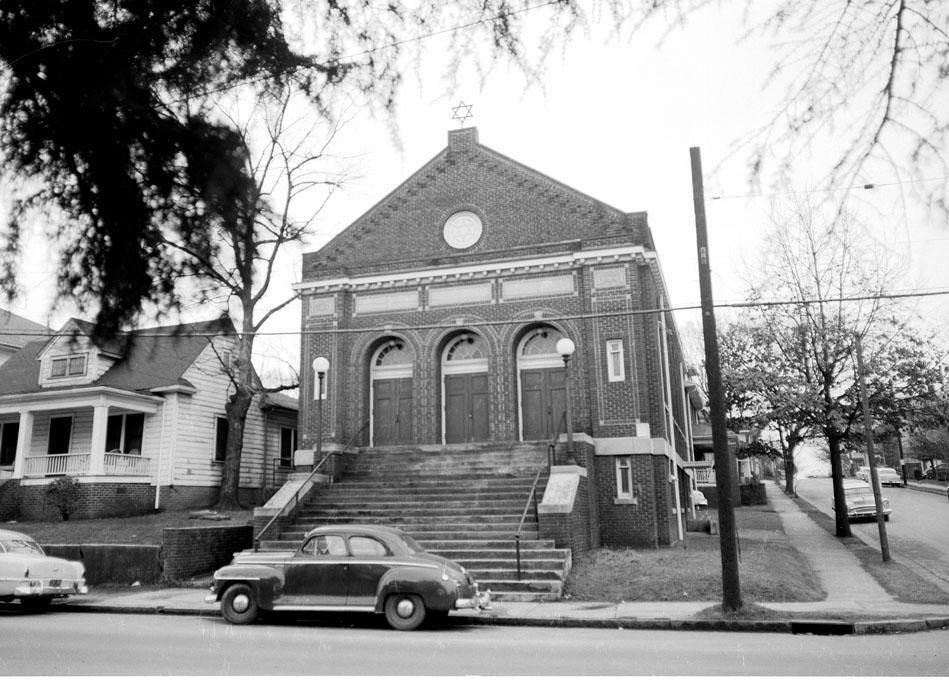 Beth-El in the 1950s, looking south from Holloway St.
(Courtesy Herald-Sun)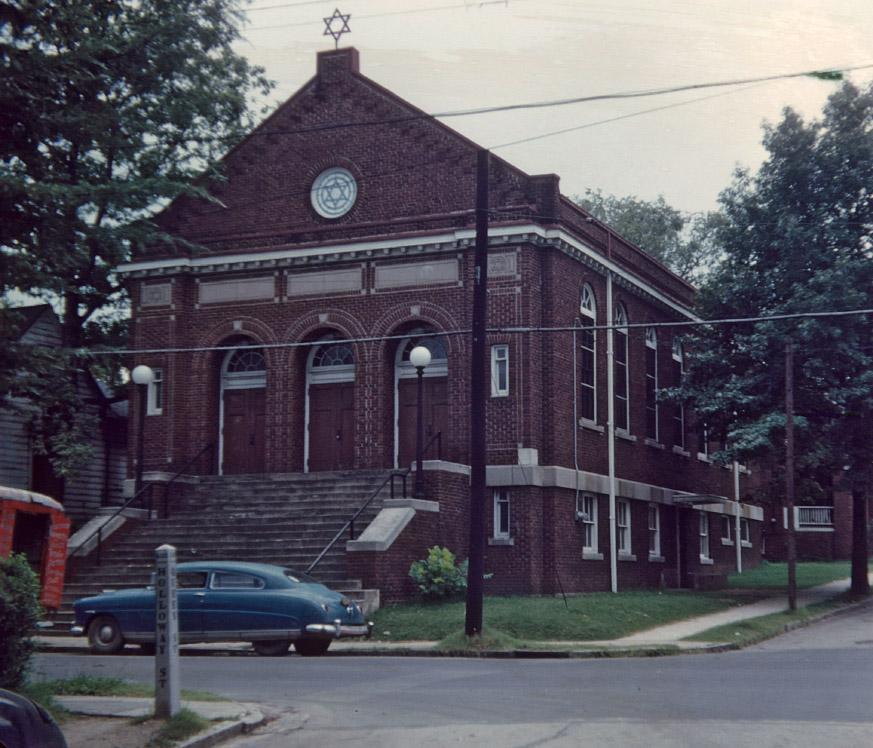 1953
(Beth El Synagogue / Sidney Markman)
In 1957, the synagogue moved again, to Watts St. in Trinity Park. This building became the Bethel Baptist Church, a predominantly African-American congregation.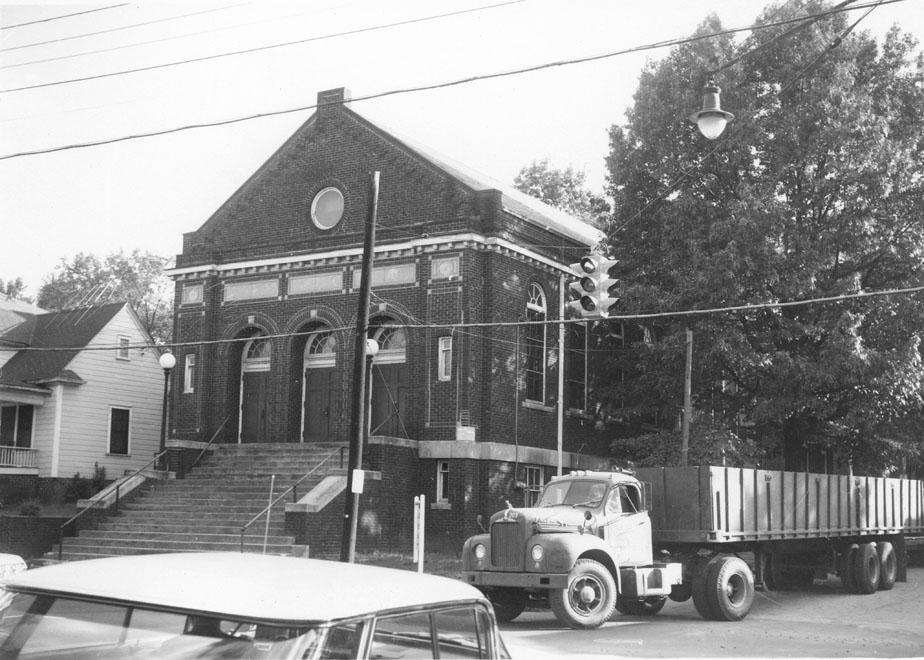 Looking southeast from N.Queen and Holloway, 1963.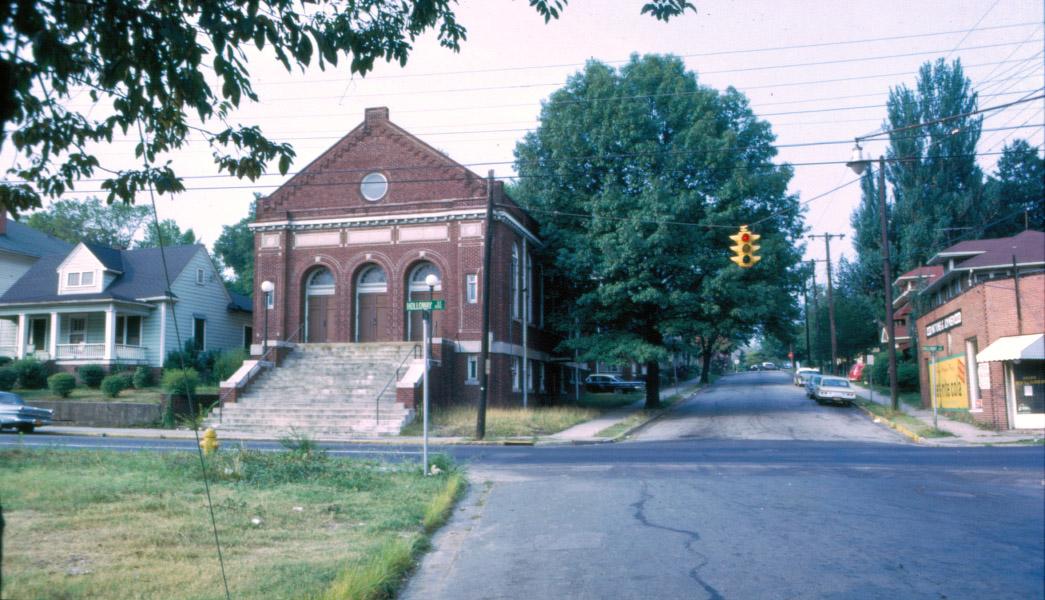 Looking south on Queen Street, 1968

The building was taken by the city via urban renewal and demolished in the late 1960s. This portion of Queen St. was closed (again - although it remains open to the north.) It is now the northwest corner of the Raleigh TV Embassy Compound - er, I mean, WTVD.