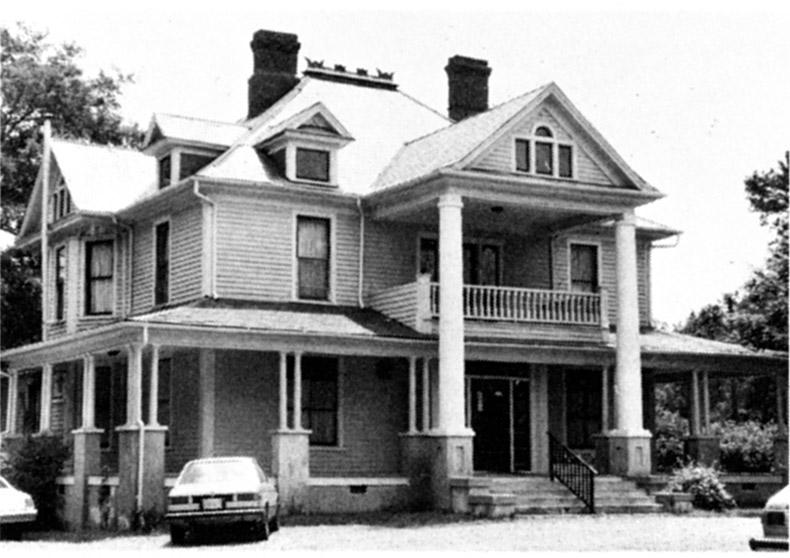 One of, if not the most, impressive historic structures remaining in southwest Durham is the house of Bartlett W. Mangum, built in 1908, and once part of a forty-acre tract that included vineyards, as well as a cotton gin, sawmill, and brickyard on the opposite side of Chapel Hill Road. The house was designed and built by William Albert Wilkerson. The farm, along with Julian Carr's Wa-Wa-Yonda farm immediately to the north, were built in the area known as Tuscaloosa Forest.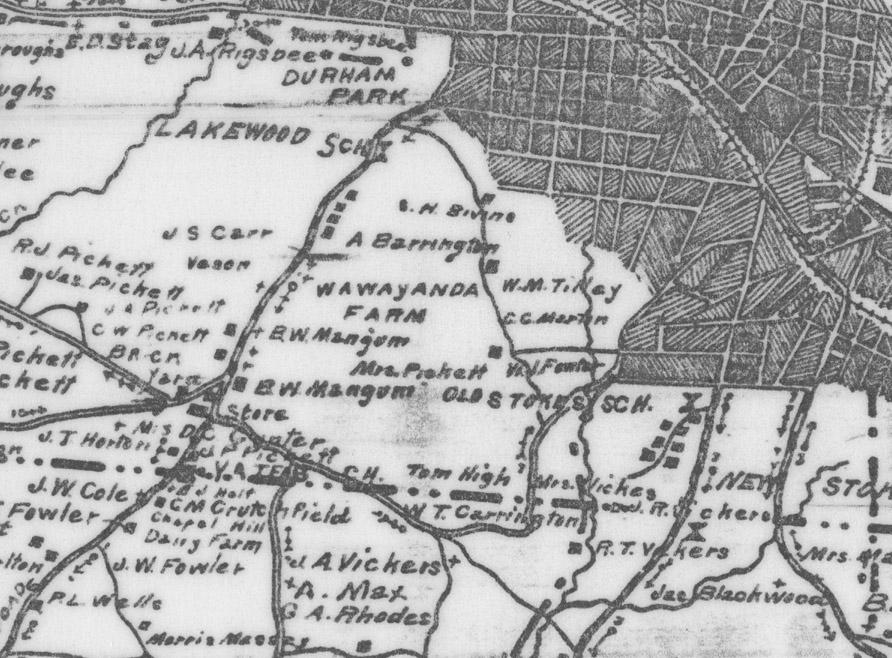 1910 Map of Durham County, showing predominant landowners along Chapel Hill Road.
(Courtesy Durham County Library / North Carolina Collection)

Mangum lived in the house until his death in 1927; his farm was subdivided and parcels other than an area immediately surrounding the main house were sold off as individual building lots.

From here on out, I'll quote directly from the Four Square website, which may have the best history page of any local restaurant.

"Mangum's daughters Bessie and Inez lived in the house until 1956 when, at advanced ages, they were moved to a nursing home. It is said that the ghost of one of the sisters still haunts one of the upstairs rooms. The property was then sold at auction and rented for residential purposes until the early 1960's. From 1960 to 1963, Arthur D. Thomas, who operated a politically 'alternative' bookstore in town, used the first floor for a racially integrated, non-denominational church that counted Duke University faculty and area civil rights leaders among its congregants. After Thomas left the area, the house was named 'Freedom House' and rented for a time by a civil rights organization. It was used as temporary housing for transient civil rights activists. From 1968 to 1974 the house was operated as a woman's consignment clothing store called 'Victoria's Closet'."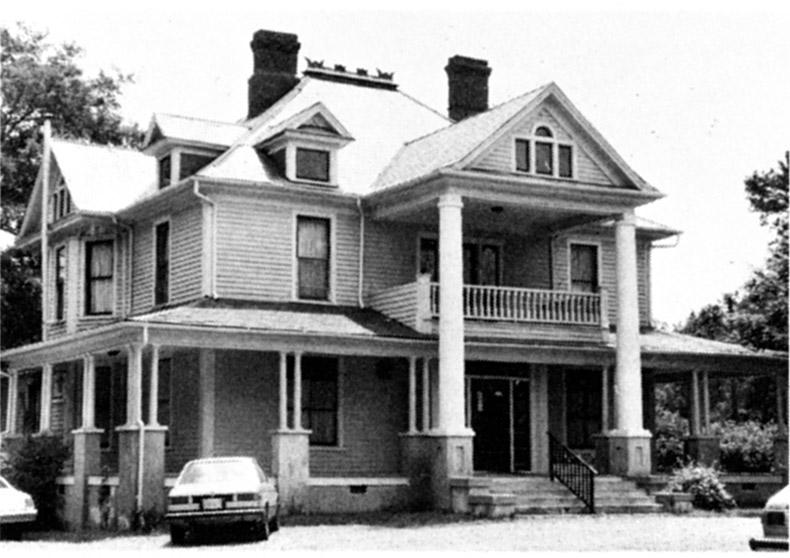 BW Mangum house, late 1970s.

"The house was first used as a restaurant in 1976. Nina Parrish, a Durham native, operated the Old House Restaurant until 1980. From 1981 to 1982 a Chinese restaurant called The Twin Dragon occupied the house. In 1983, the Pless family bought the building and operated it as Claire's Café until the early 1990's. The family then leased the building for a number of years before deciding to sell the property in 1999."

Shane Ingram and Elizabeth Woodhouse bought the Mangum house in 1999 and renovated it to open Four Square restaurant. In doing so, they continued/provided a pleasure that isn't common in the Triangle (but was in my native New Orleans) - the restaurant-in-an-old-house. I wish it were more common here as an adaptive reuse for houses that people didn't want to live in; it's part of a broader question as to why old houses weren't converted to retail establishments rather than, for the most part, simply torn down. A row of houses converted to funky retail presents one of the more entertaining and interesting types of streetscapes I've encountered.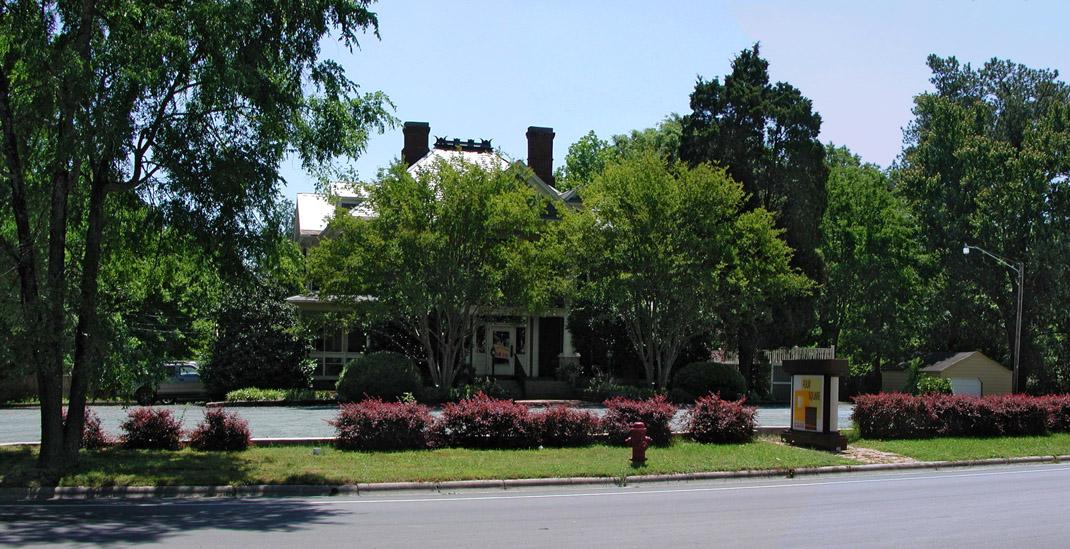 BW Mangum House / Four Square, 05.18.08 (Should have captured it during the winter!)

In 2016, Woodhouse and Ingram announced that they were retiring, closing the restaurant on 06/26/16, and putting the building up for sale.