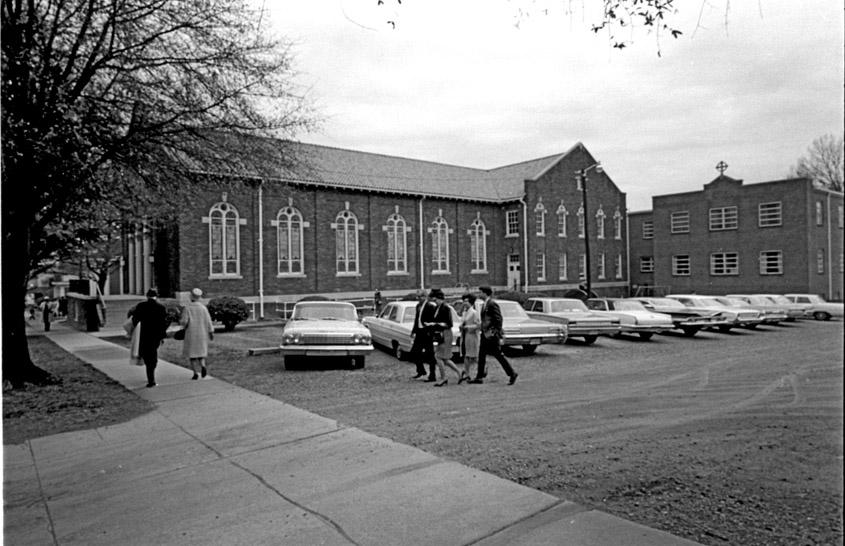 Asbury United Methodist, 03.10.68
(Courtesy The Herald-Sun Newspaper)
The church can also be seen in the background of two fabulous, but copyrighted, photographs from April 1969, here and here.
Asbury United Methodist began in 1894 as the West Durham Methodist Church at the corner of West Main and Ninth Streets. In 1927, the church constructed a new sanctuary, designed by Greensboro architect Harry Barton at Sixth St. and College Road / W. Markham Avenue. and moved the congregation to Trinity Heights. In 1944, the congregation changed its name to Asbury Methodist Church.

The congregation is still active today. While I think the building is beautiful, I can't say I'm a fan of the immense circa-1968 surface parking lot. Familiar theme - immense lot, full on Sundays, empty-ish a lot of other times. It particularly hurts to have the corner (and half the block face) taken up by this - maybe at some point they can find a way to do with less and at least get some building along one of the two street frontages, including the corner.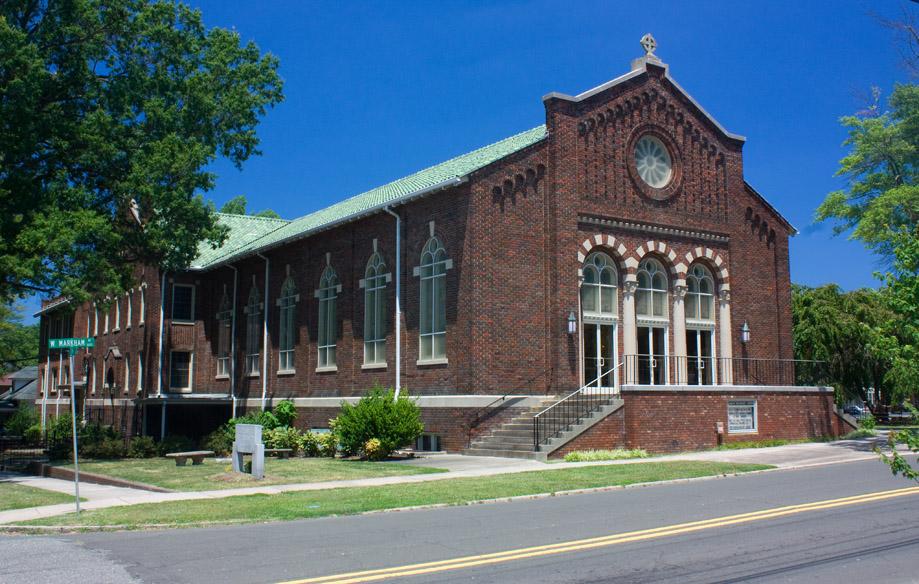 Asbury United Methodist, 07.04.10

Find this spot on a Google Map.


36.010174,-78.918048