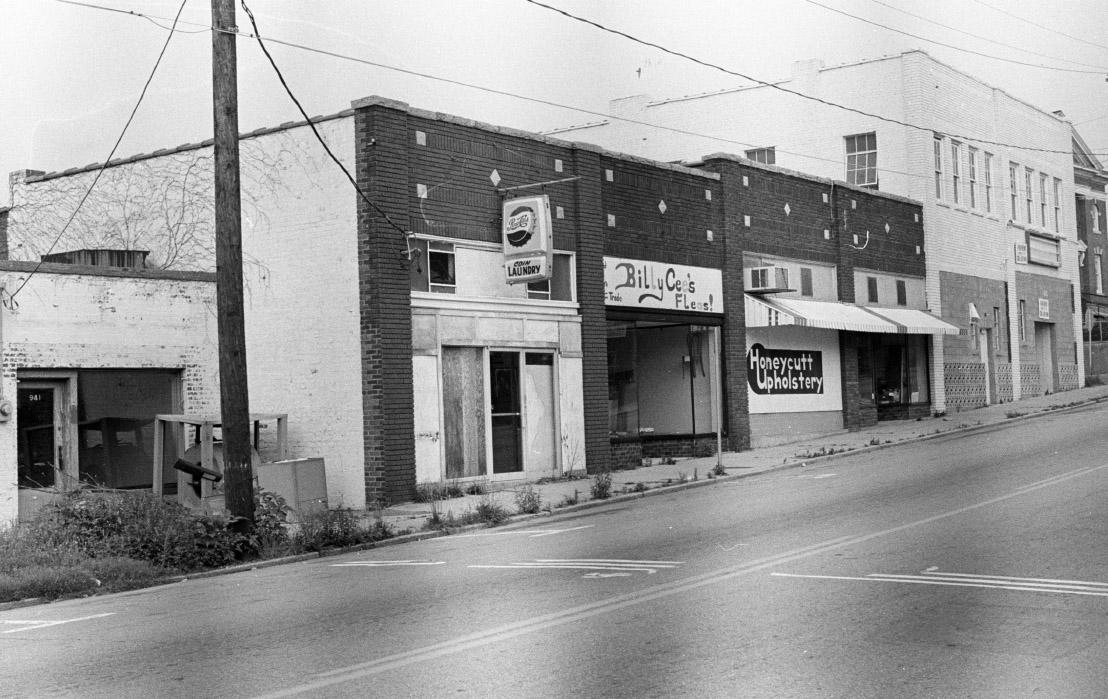 1977 (SHPO)
943-949 East Main appears to have been built in the mid-1920s, replacing earlier frame stores that stood on the site. The tenants varied significantly over the course of the mid 20th century.
1928
945 Edgemont Mercantile Co.
947 Crown Cafe
949 Great Atlantic and Pacific Tea Company

1933
943 Edward D. Glenn, Grocer
945 Parker's Drug Store
947 William Bros. Grocers

1937
943 Sham's Lunch
945 Parker's Drugstore
947-49 Edgemont Market, grocers

1944
943 Vacant
945 Durham Music Company (storage)
947-49 Edgemont Market, Grocers

1952
943 Hasco Company
945 Blue Flame gas co.
947-949 Edgemont Market

1955:
943 Hasco Company
945 Blue Flame gas co.
947-9: Vacant

1960:
943: Vacant
945: Porterfield Hardware
947-949: Triangle Electric Motor Co.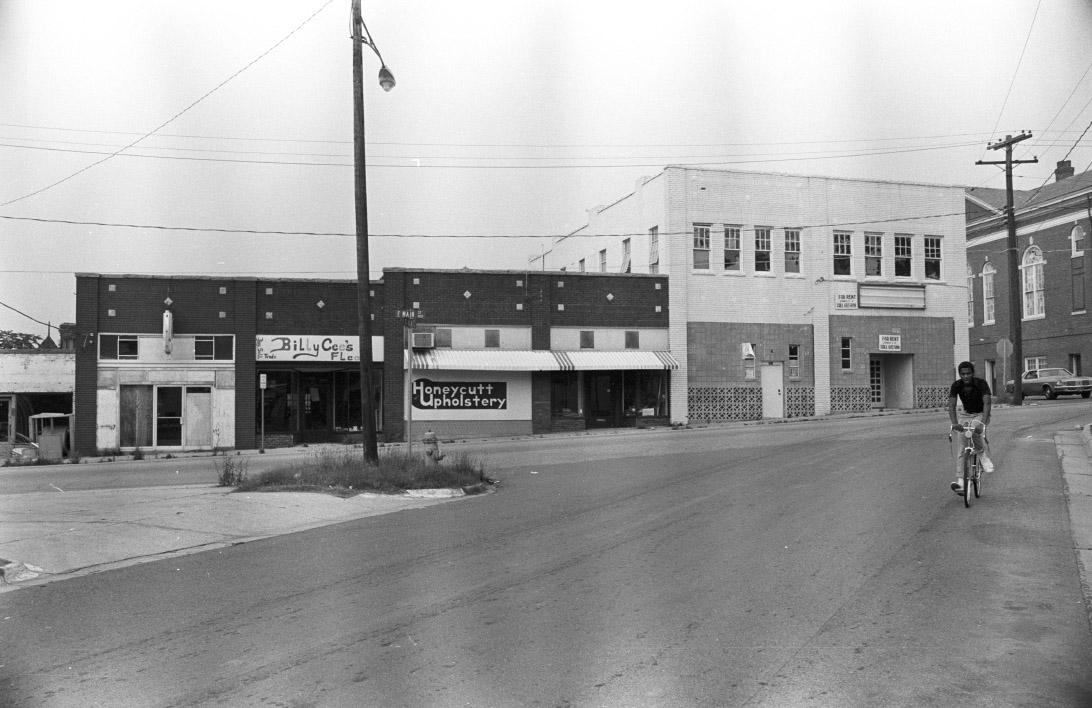 1977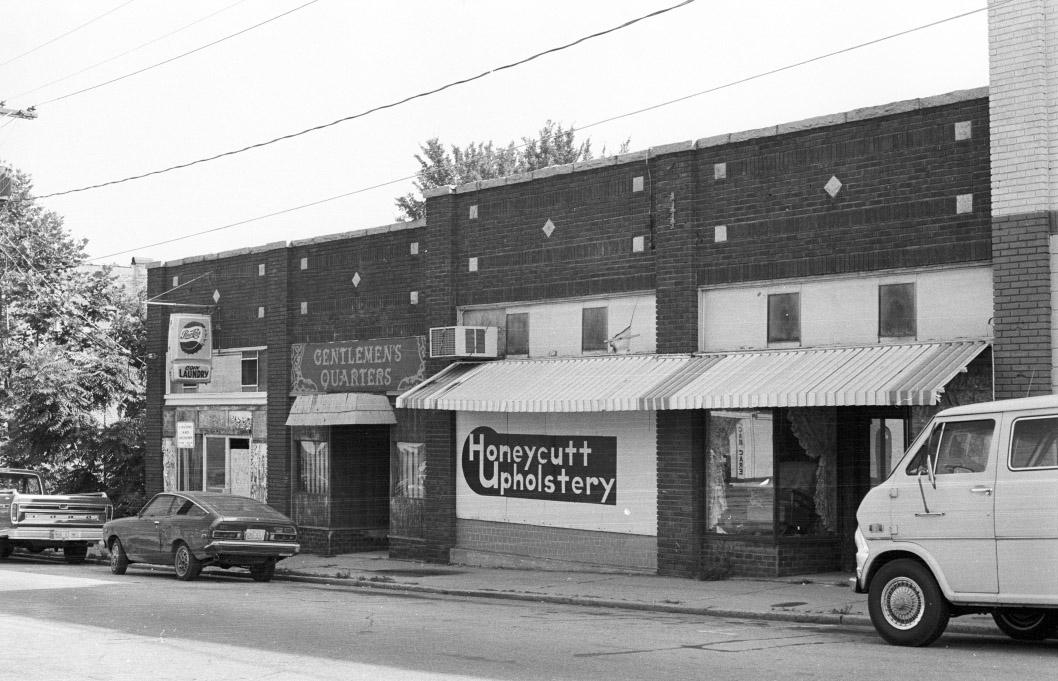 1984 (SHPO)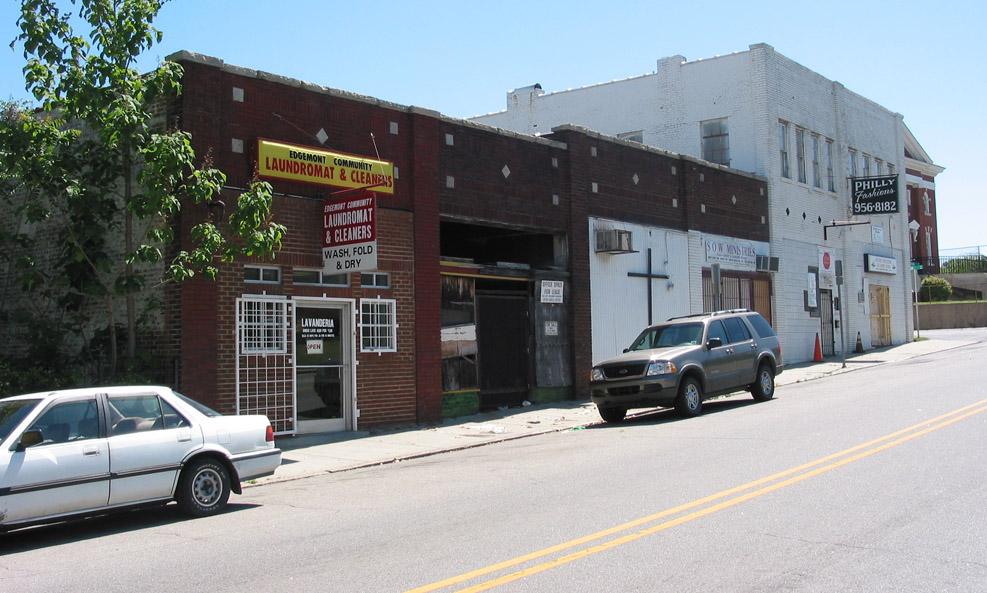 943-947 East Main, 05.07.07
Although it is a single building composed of four bays, the western two bays are slightly wider than the eastern two. The leftmost (westernmost) 2 bays are subdivided parcels owned by two different owners. The rightmost (easternmost) 2 bays are owned by a single owner.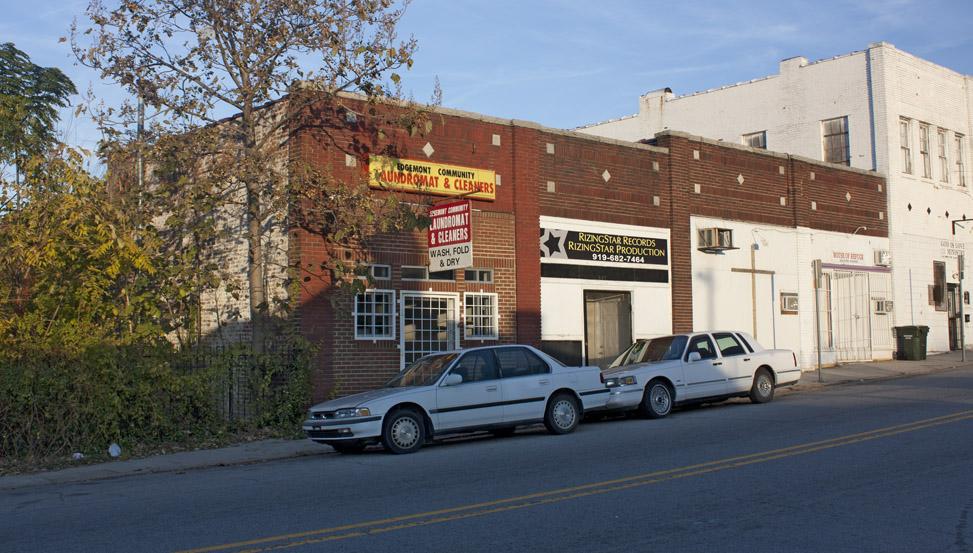 943-947 East Main, 11.13.10
Since mid-2016, the storefront at 947 East Main has been occupied by The Carrack gallery and artists' studio space.