In tours
This building does not appear in any tours yet.
Last updated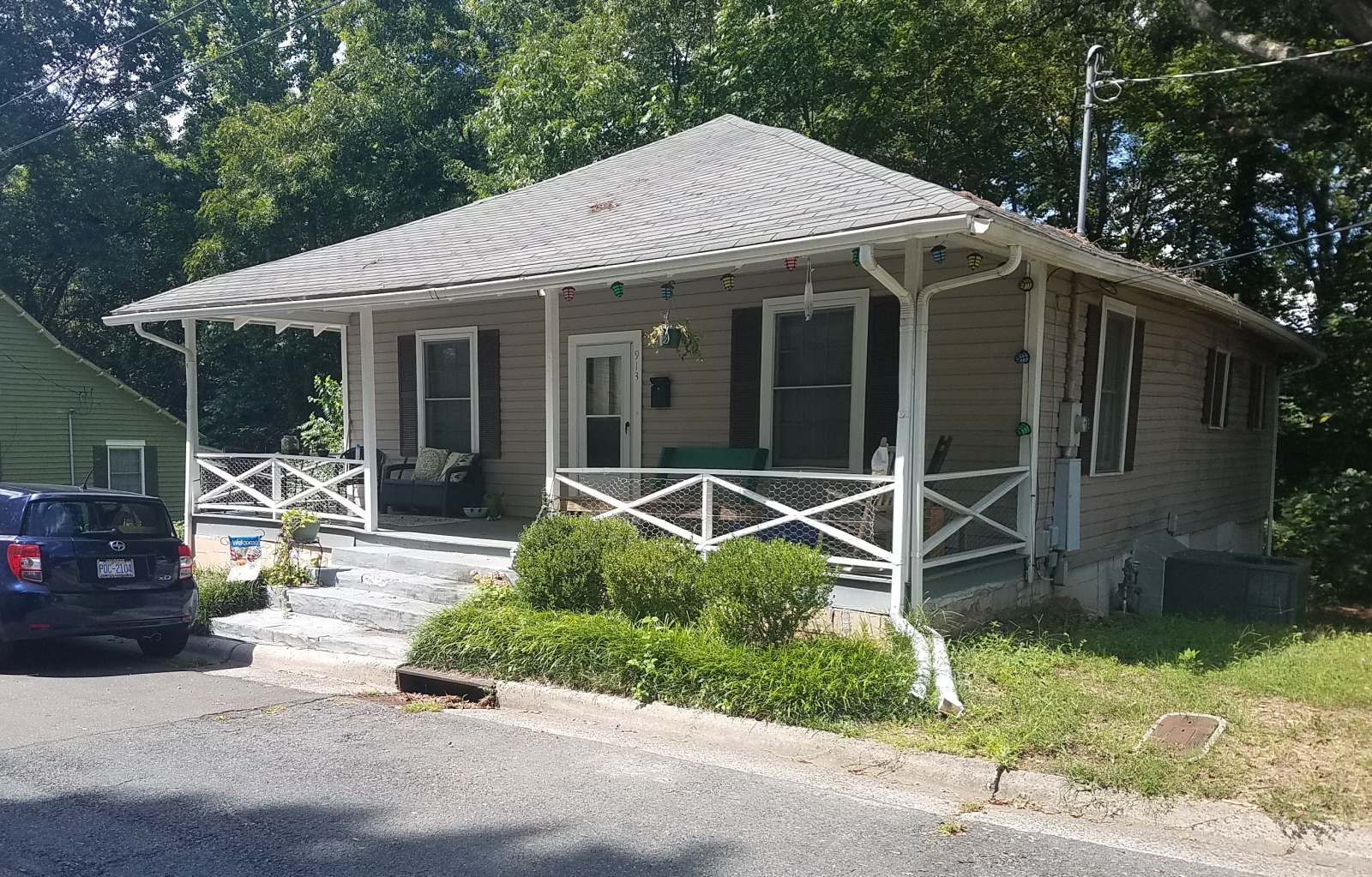 09.03.18 (N. Levy)
According to a 1984 National Historic District application, this is one of the Pearl Cotton Mill Village's four "one-story bungalows built by the mill around 1924. These rectangular, single-family 'builder's houses' are three rooms deep with a low hipped roof, recessed full-facade porch, and three-bay main facade."
Its porch had been remodelled by the mid-1980s and the roof has been restabilized since acquisition by the present owner in the early 1990s, but its original character has been largely maintained.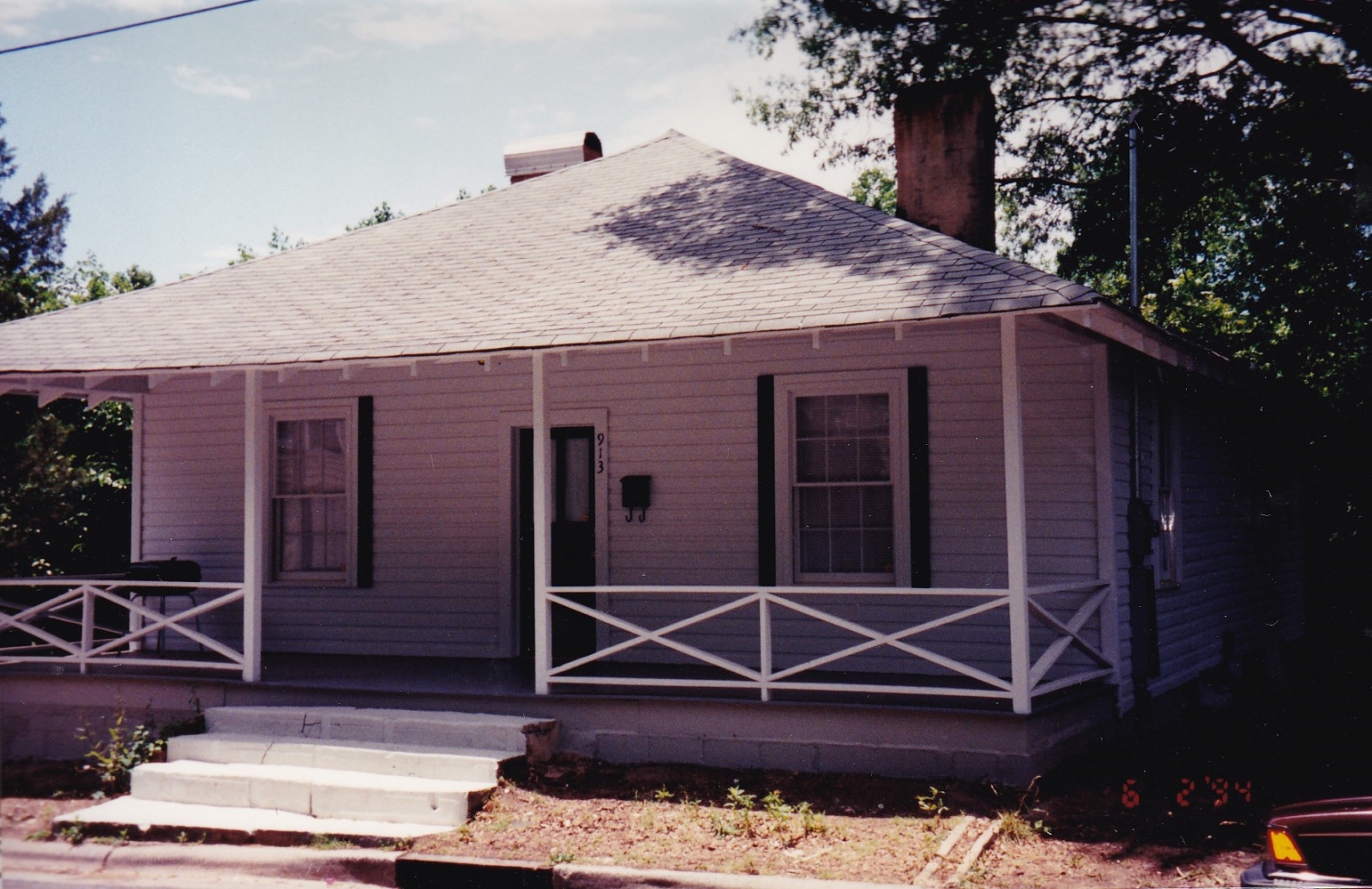 06.94 (Courtesy of Bob Schmitz Properties)