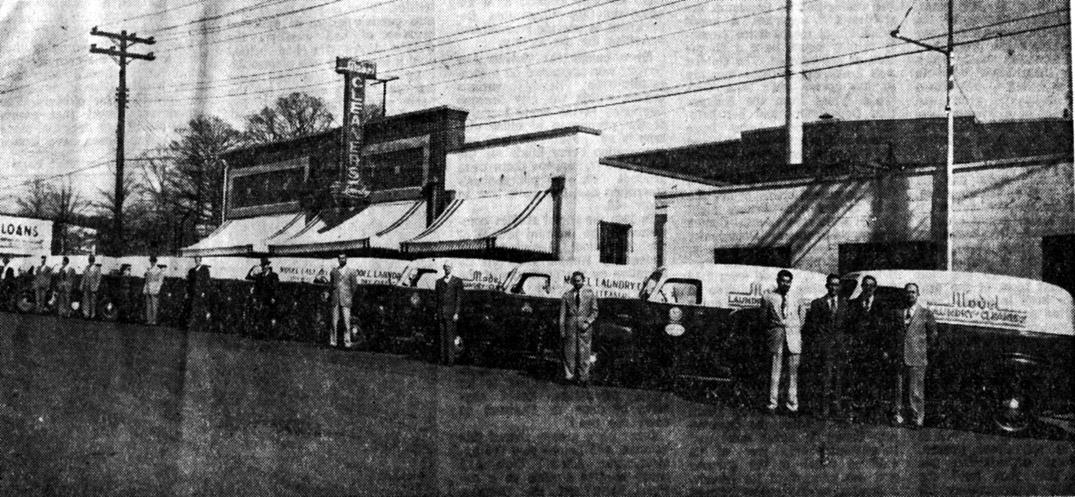 By 1945, 808-812 Washington was the home of branch of the Model Laundry Cleaners company, which had its beginnings on West Main Street prior to a move to 209 Foster St. by the 1920s.

By the 1990s, these buildings were abandoned.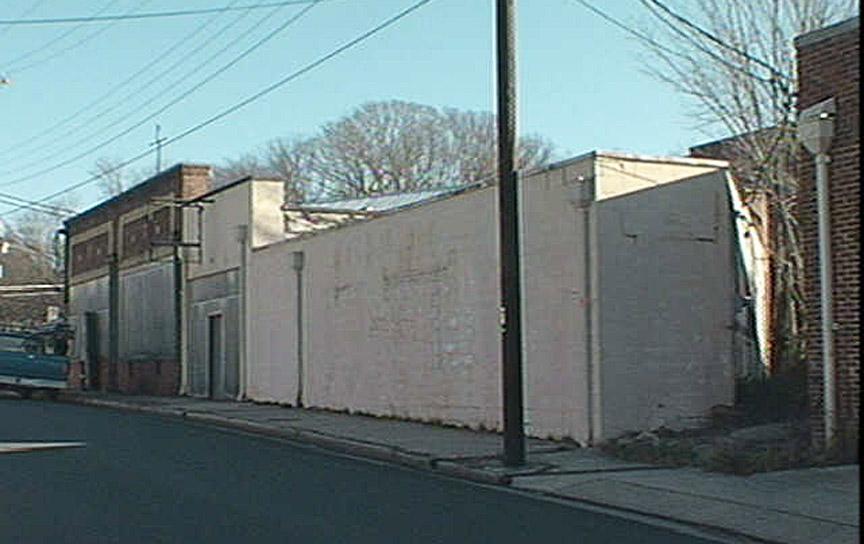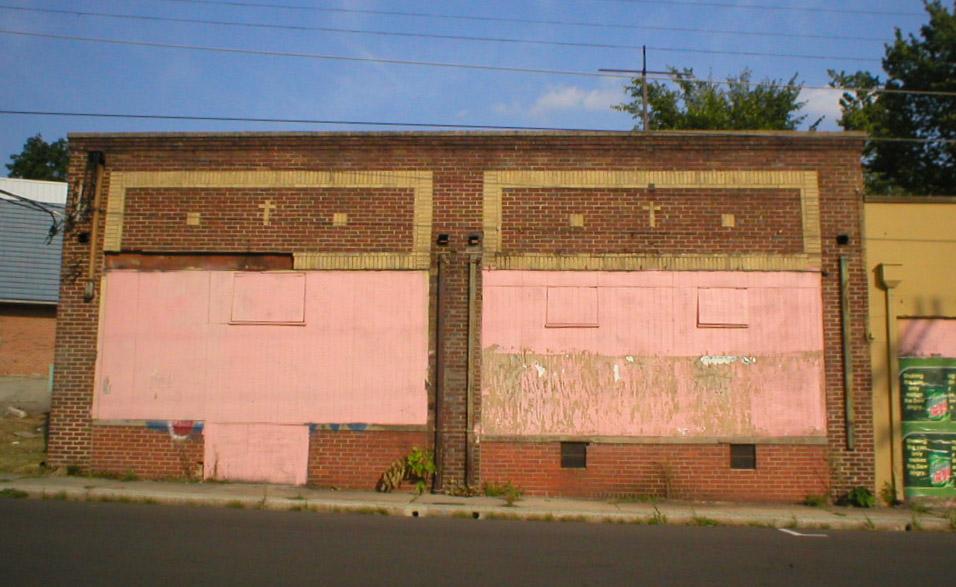 In November 2006, they were sold to an LLC which began redevelopment of one of the the buildings, and construction of an additional building to create Sound Pure Studios, a purveyor of high end recording equipment.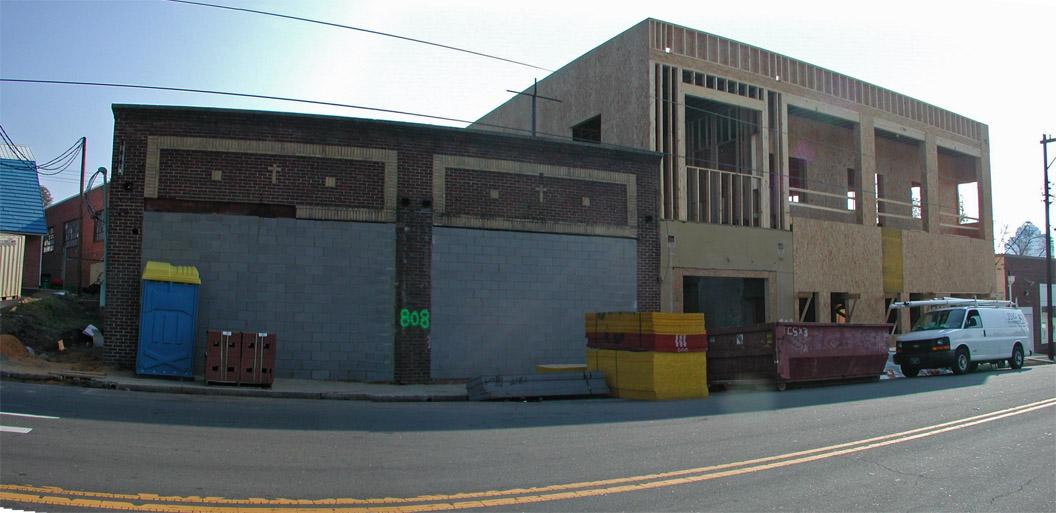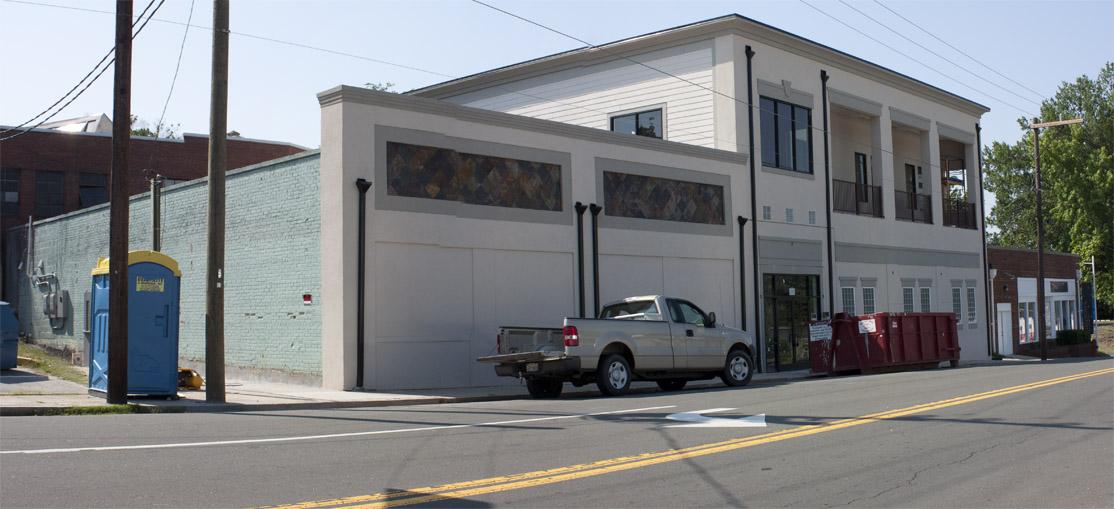 Per their website:

"Rather than operate the three separate businesses (the guitar sales boutique, the proaudio/recording sales group, and the recording studios) as three independent arms, they have taken a unique, holistic approach. Sound Pure's new facility incorporates the three typically separate businesses in a unique way ... The Sound Pure team built, wired, and upfit the entire studio infrastructure themselves, utilizing what they feel are modern-day best-practices ...The facility includes lounges, offices, warehouses, 2 kitchens- most rooms are also wired with built-in microphone wall boxes. Even the all-masonry, untreated studio lobby featuring 750 square feet of an outrageously live "wet" sound, and the entryway with near 30ft ceilings are both wired with microphone inputs."

I'm always happy that a building gets preserved rather than torn down, and I'm a big fan of infill construction; this is certainly the kind of business I'd love to see establish offices and studios in this area. I can't say I'm a fan of the renovation/design, some of which looks like it was driven by creating solid walls for recording studio space along the street frontage. But happy to see preservation and infill, nonetheless.