One of the earliest masonry structures built in what is now the core of downtown, west of Corcoran St. was the Armory Building, built ~1895.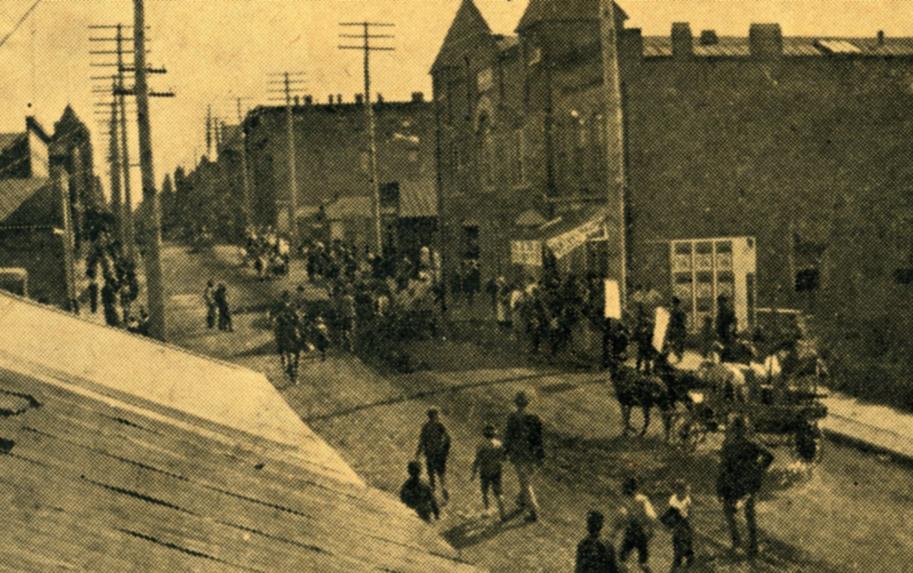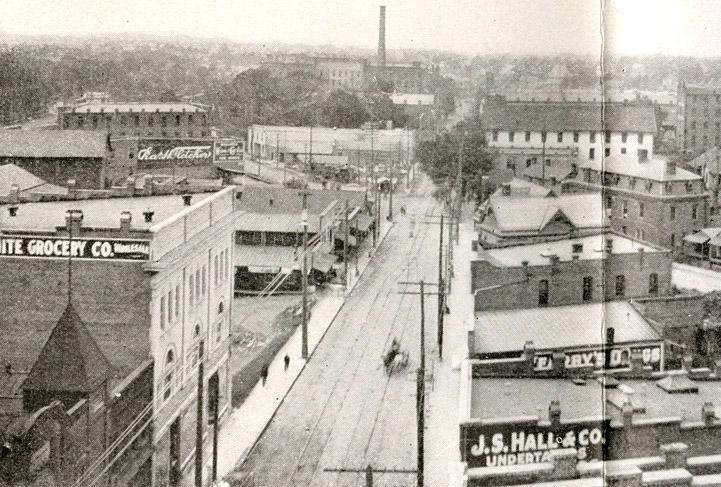 Through 1902, the structure is labeled as "Corporation Stable and Armory Hall (2nd)". In 1907, the Durham Steam Laundry and Model Laundry appear to have taken over the first floor, although the Armory Hall is still located on the 2nd floor.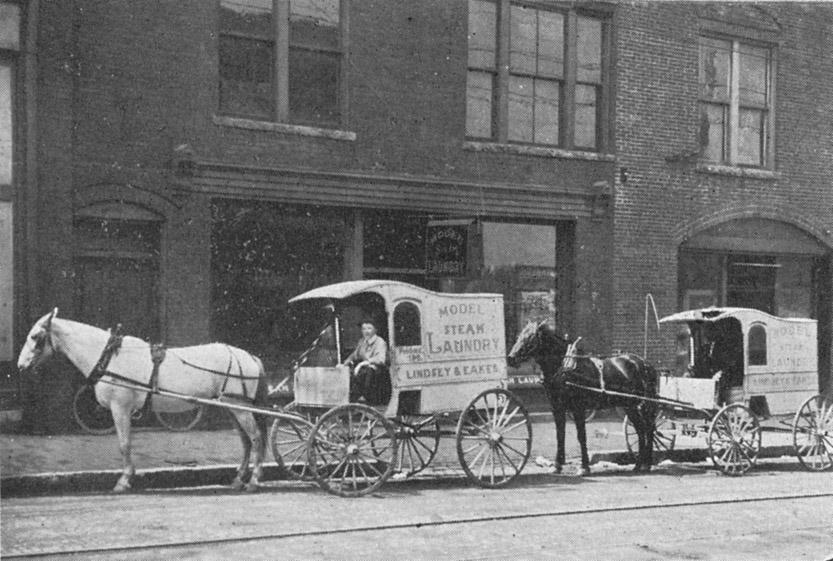 By 1913, the Armory had moved to the newly constructed 3-story 301 West Main St. building constructed to the east, and it appears that the Armory Building was either decapitated or replaced by two story structures.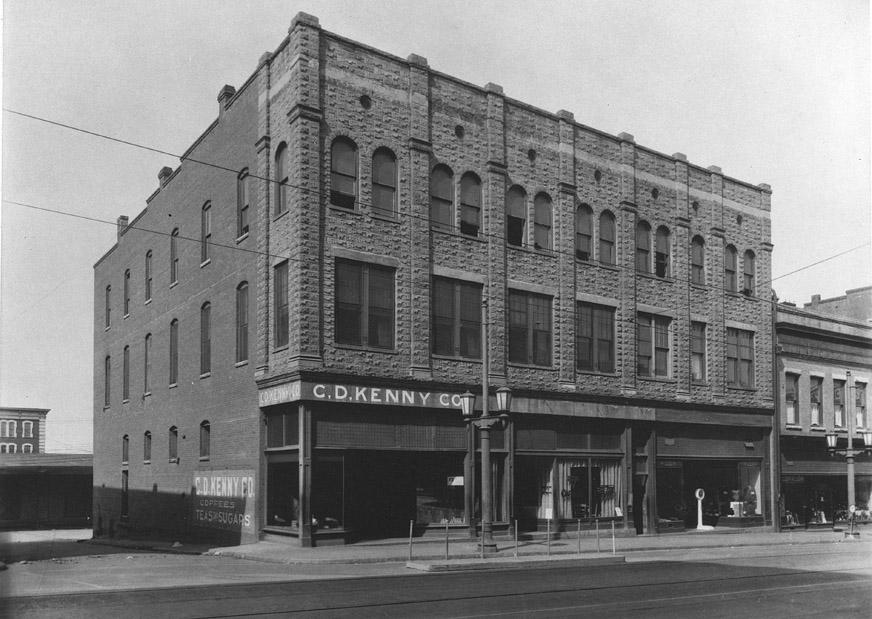 In 1925, John Sprunt Hill commissioned architects Atwood and Nash to construct a Georgian Revival office building in place of the replacement/modified two-story structures where the Armory Building had been located.

The elegant structure is ornamented with cartouches that contain Hill's monogram.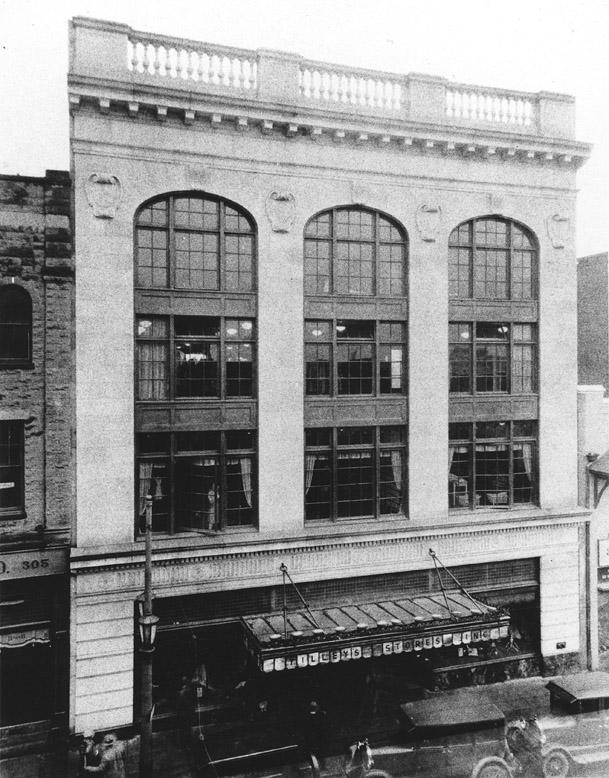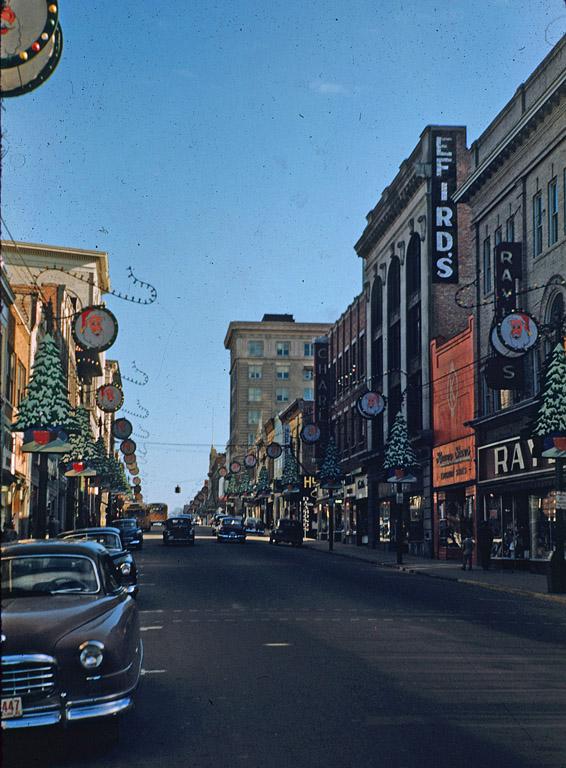 A second long-time tenant, The Young Men's Shop, was located here through the 1960s and 1970s.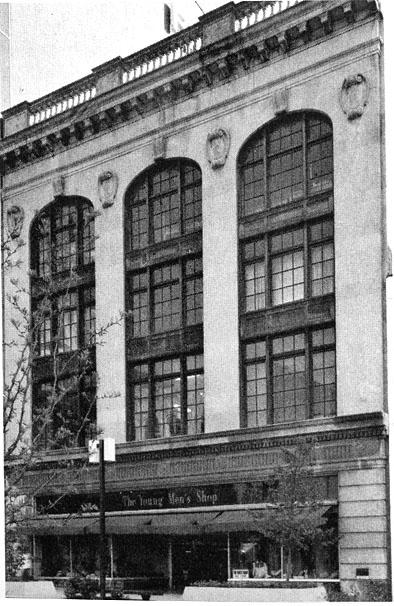 In the late 1970s, the Young Men's Shop closed, and the facade was remodeled to house a Revco drugstore.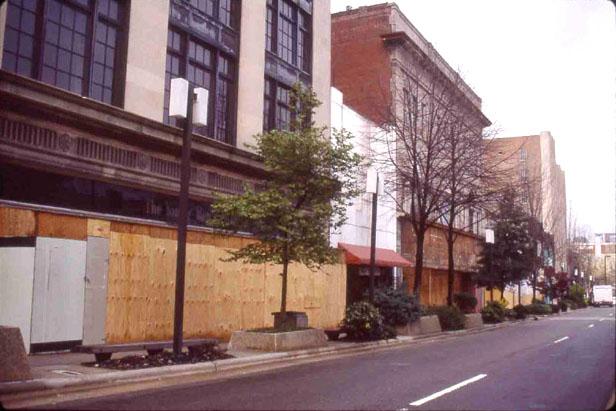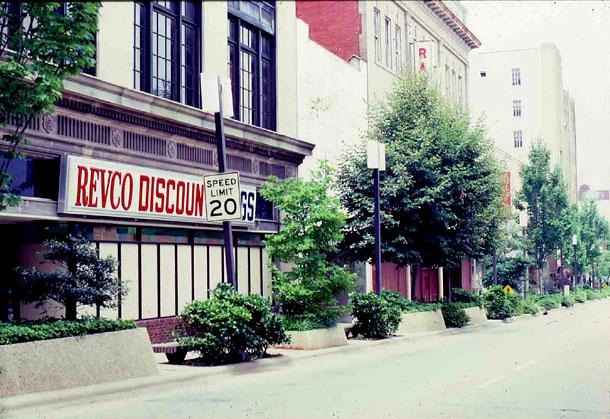 In recent years, the facade was restored.