36.007212498627, -78.905836444612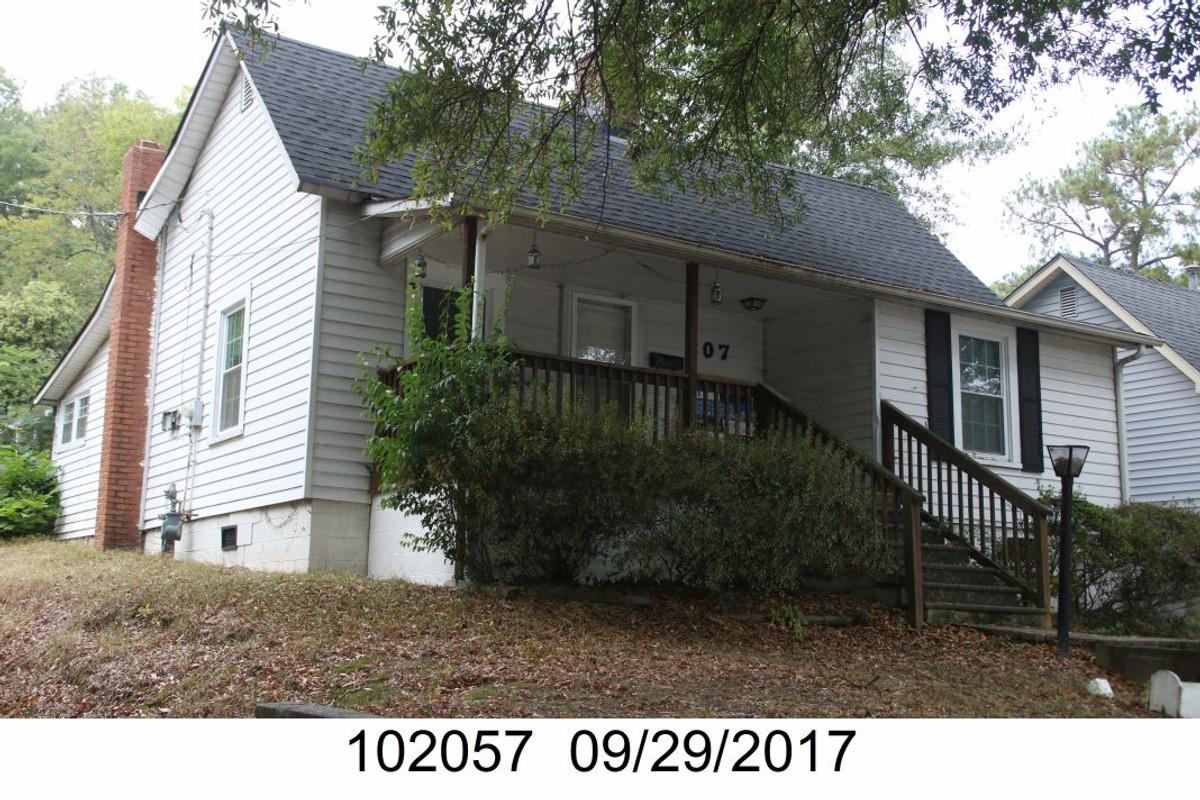 Durham County Tax Administration photograph, September 2017.
From the 1982 Durham Architectural and Historic Inventory (p.171, entry for 803 North Duke two doors south, built at the same time):
"During the first decade of this [20th] century, the Pearl Cotton Mills built a row of one-story frame houses along the west side of the 800 block of N. Duke St. for its factory workers. Although each of these frame houses has two front doors, according to long-time local residents and a study of early Sanborn Insurance Maps, these houses were not constructed as duplexes. Each house had a central chimney which served two fireplaces. The houses are tow rooms deep with a rear shed porch, one corner of which was later enclosed for a bathroom."
The first entry at this address - in the 1907-1908 city directory - lists residents as George J. Cornell and James Rhew, both mill hands.  The latter surname is widespread in Durham, and James may have been related to other Rhews listed as workers living in another factory-owned house across the street at 802 N. Duke.  Though the companies were under the same ownership much earlier, Pearl Mill was formally renamed Erwin Mill No.6 in 1932.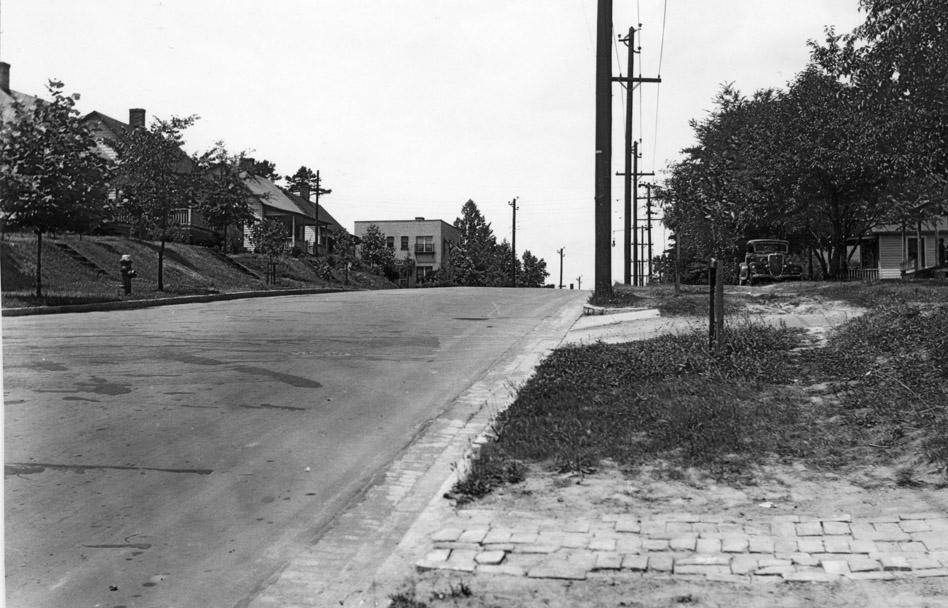 North Duke and Monmouth, looking northwest, June 1938 (Courtesy Duke Forest Collection). 807 is the second-to-last in the row of mill houses at left with the slightly lighter-shaded roof.
Owned previously as undifferentiated company property, the Pearl Mill Village was subdivided into parcels for each lot in spring 1945 and sold off at an incredible pace throughout that summer and fall.  Interviews cited in the 1984 National Register Historic District filing for Pearl Mill Village (which unfortunately recognized only the portion to the east on Orient and Washington) reflect lingering bitterness about how this part of the paternalistic tie between factory and workers was abruptly cut, with many in the neighborhood unable to afford the price of purchase and subjected to higher rent by unfamiliar investors.  In the case of 807 North Duke this issue seems to have been averted, as the buyer in July 1945 was a factory foreman, Adlai Stancil, who had lived in this and other company housing for several years prior.
In the fall of 1949, Stancil sold the home to a newlywed couple, William and Marie Bordeaux Autry.  Though corporate affiliation was obviously no longer required, it appears that Marie did have a connection to Erwin Mills - she's listed in the 1950 city directory as a lab tech for the company.  William O. Autry was a Durham firefighter.  The couple split in the 1970s, but Marie B. Autry remained at 807 N. Duke until her death in 1984.
Two owners held the property from 1986 to 2019, when it was sold for redevelopment.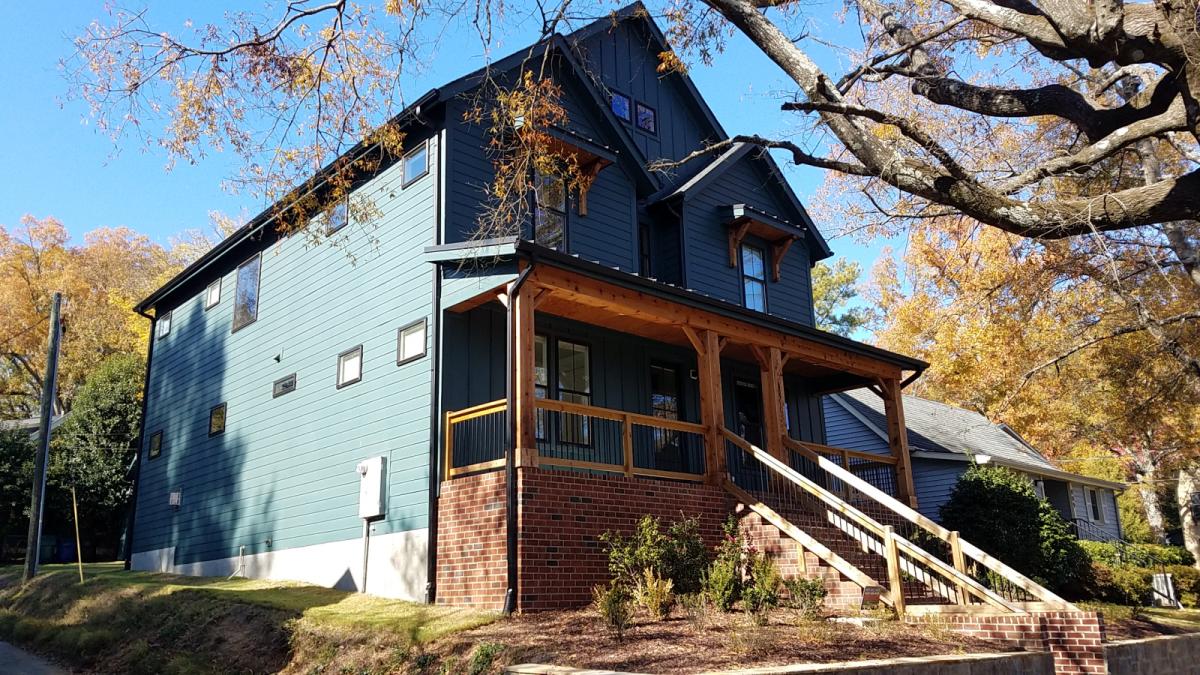 907 N. Duke Street after demolition of the mill house and completion of new construction (N. Levy, 11.16.2021)