756-760 Ninth St. was built in the early 1930s. 756 housed Southern Dry Cleaners as its original tenant, and 758-760 housed Pender's Stores and Parragon 5¢ to $1 Store, respectively.

756 Ninth would house the Southern Dry Cleaners until 1980, while 758-760 had a variety of other tenants:

1940s:
758 Colonial Stores gros
760 Royal Sandwich Co

1950s:

758-760: Red & White Super Mkt gros (later Eaubanks Red and White)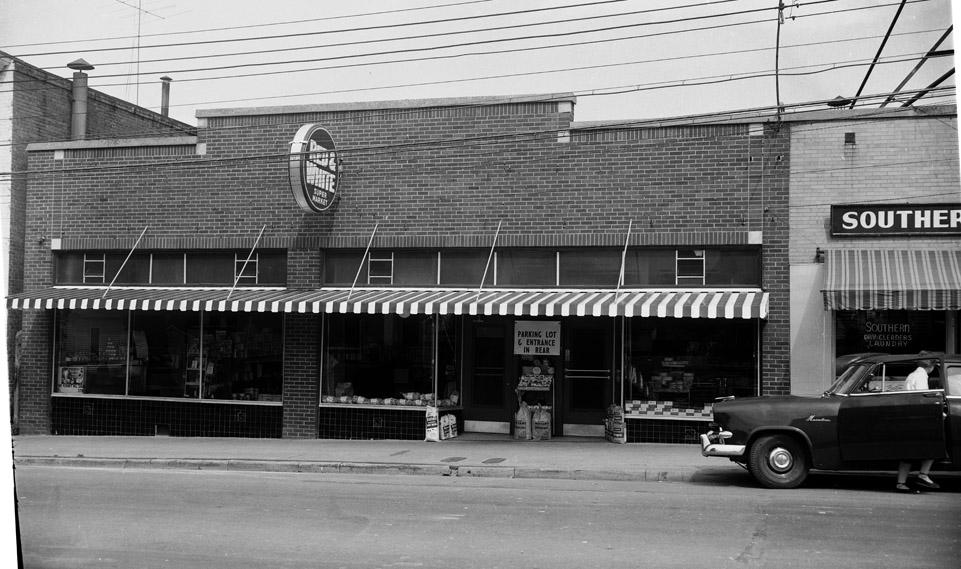 756-760 Ninth St., 1950s.
(Courtesy The Herald-Sun Newspaper)

The Red and White closed in the late 1960s. 756-760 became the Towel Shop, which it would remain through 1990.

756 currently houses Ultimate Comics. Several years ago, 758-760 was renovated to house Charlie's - the renovation pushed back the storefront to create an outdoor dining space, which I think is a pretty creative way to deal with the shallow sidewalks
on Ninth St. I seem to remember that the brickwork had been covered as well - but maybe I'm not remembering this correctly.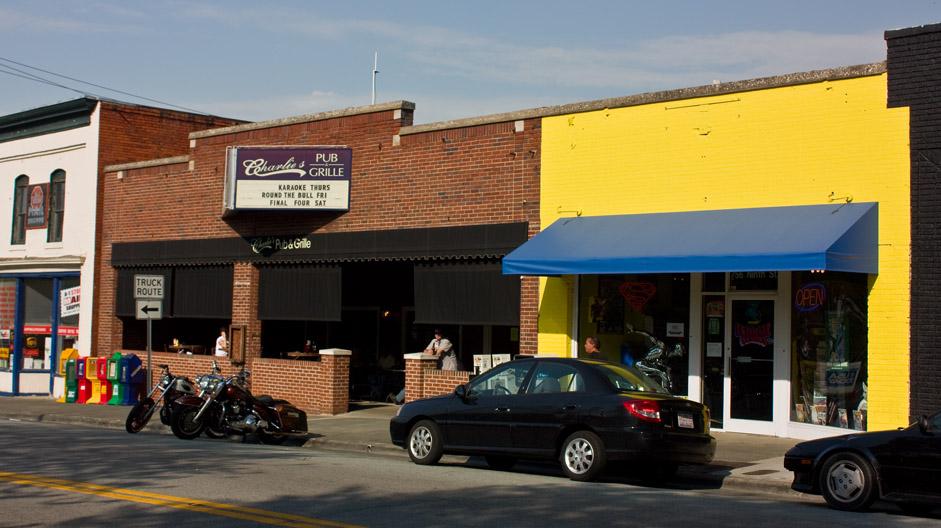 756-760 Ninth, 04.04.09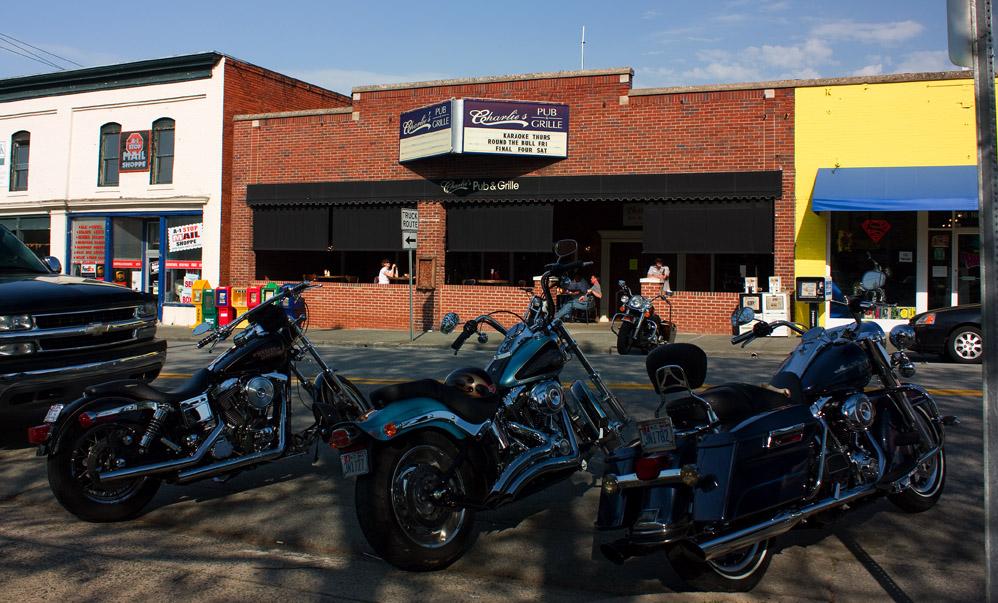 758 Ninth Street, 04.05.09

Find this spot on a Google Map.


36.009746,-78.921858