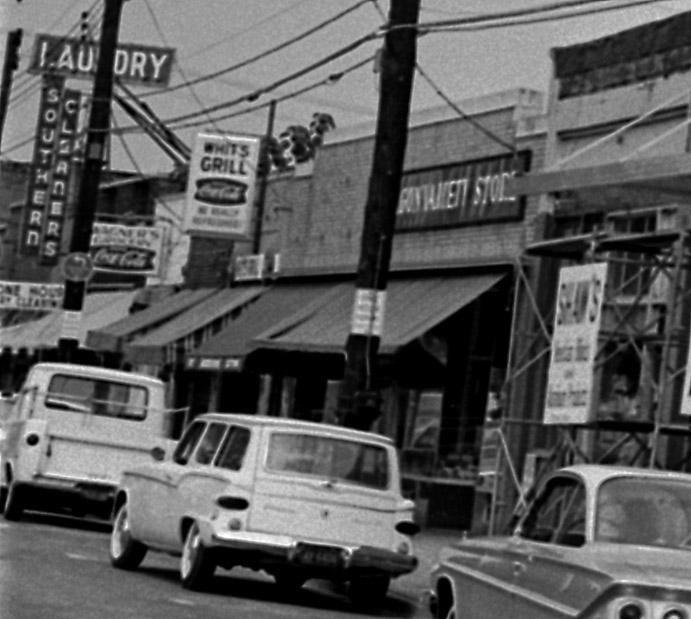 744-752 Ninth St., 08.29.63
(Courtesy The Herald-Sun Newspaper)

746 Ninth St. housed "Overton and Riley" in 1926 - it isn't noted what type of business this was. By 1930, this was the "Little Gift Shop." By the 1940s, 744 Ninth housed Parragon's 5 and 10 cent store, and 746 housed the Quality Clothing Co. (men's wear.) This became Gordon's clothes store by the 1950s.

In the late 1960s, Parragon's closed and became the Franklin Variety Store. This closed by 1975. By 1980, Gordon's had closed and a Domino's Pizza was in 746. By 1985, 744 housed "Soap's" This had become Fields' Laundromat by 1990.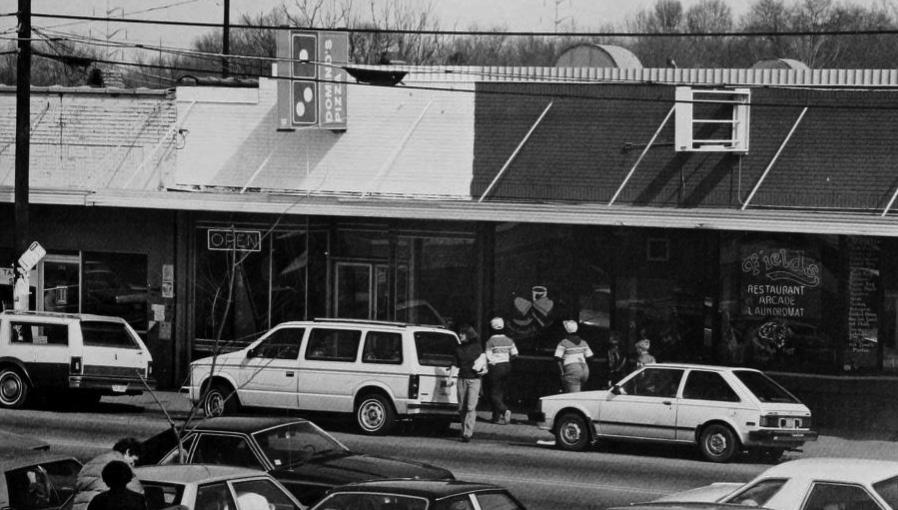 744-746 Ninth St., 1986 (Duke Chanticleer)

A series of bars and restaurants have been housed in 746 since the late 1990s - someone else can probably do a better job of me at recounting all of them. I seem to remember an attempt at an Irish pub-ish kind of place after the success of James Joyce - Biddy Early's?

The building (both addresses) is owned by Bill Fields, who owns multiple buildings along the strip as well as the forlorn, perpetually abandoned Medical Arts Building and The Eloise and the abandoned apartment building at 604 West Chapel Hill. Yay.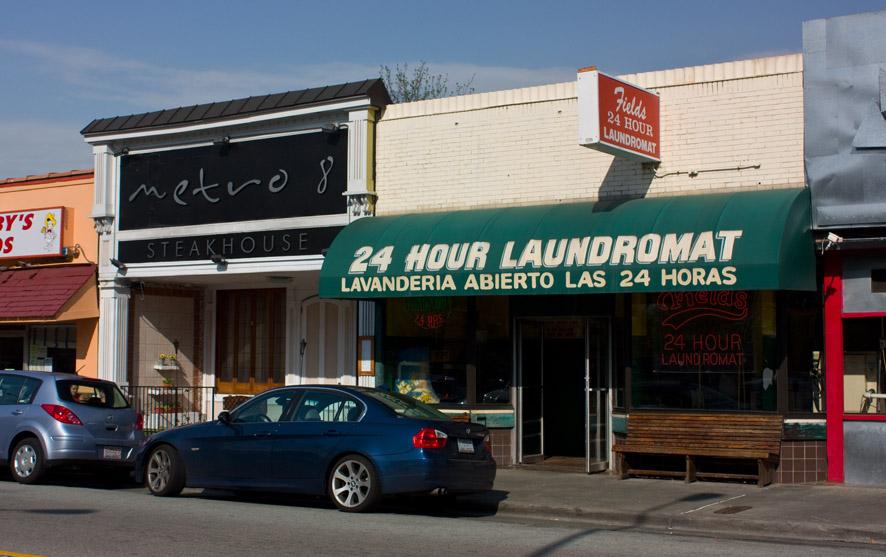 744-746 Ninth St., 04.05.09

Find this spot on a Google Map.


36.009323,-78.921865