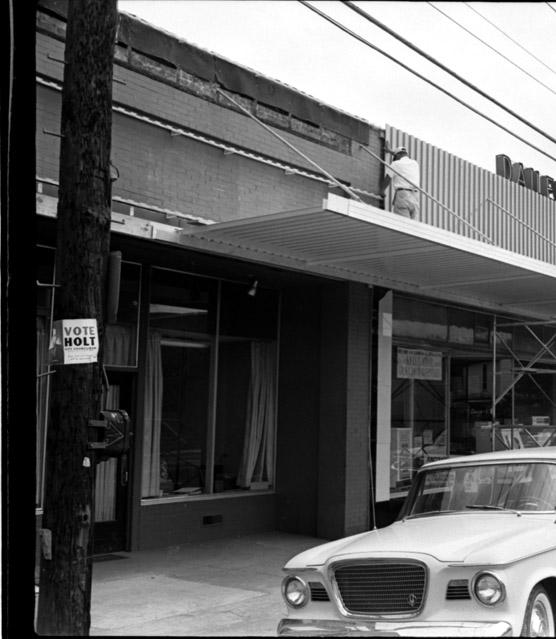 740 Ninth St., 08.29.63
(Courtesy The Herald-Sun Newspaper)

740 Ninth was the location of John Dailey's grocery store by 1926; by 1935 it is noted as Calvin Dailey's grocery store. By the early 1940s, Dailey had moved southward to 736-738 Ninth, and Louis Bonardi had moved his fruit and produce store to Dailey's former location at 740 Ninth.

742 Ninth was the location of the West Durham Cash Store in 1926, which became the Westover Electric Shoe Shop by 1930, the New Champion Shoe Shop by 1935, and the Medlin Shoe Shop by the 1950s.

By the late 1950s, Bonardi's fruit and produce was out of business at 740 Ninth, it became the home of "Niagara of Durham Massage." By 1965, a slightly less shocking establishment on Ninth St., Bryant-Durham Electric, had taken over 740. (Sorry.) By 1970, it housed "Decorative Promotions", and by 1980, Dailer's Hardware.

742 Ninth became Fields Shoe Shop by 1965 (father of Bill Fields) and Charles Chips of Durham by 1975.

By 1985,740 housed Triangle Gun Shop, and 742 housed the Bread and Board Cafe, which I remember fondly from my time as a Duke student. By 1990, 740 housed Delights Ice Cream Shop, which became a TCBY.

For ~ 10 years, 740 has housed International Delights - a Middle Eastern restaurant. (My own most significant memory of which is coming home late on Christmas Day in 1999 after 36 hrs on call in the hospital and eating chicken schwarma for Christmas Dinner because it was the only place I could find open on Christmas Day.) 742 has housed several incarnations of pizza purveyor, Devil's Pizzeria as of 2009.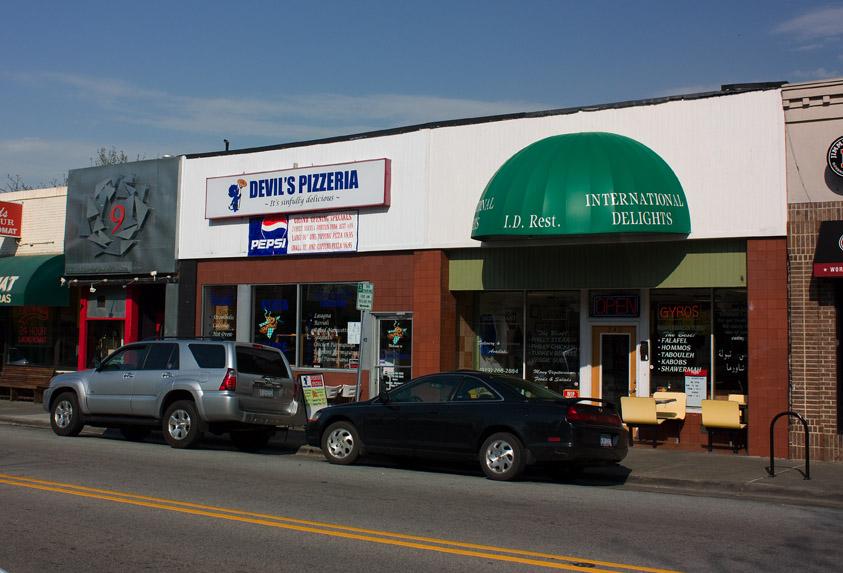 740-742 Ninth, 04.05.09

Find this spot on a Google Map.


36.009189,-78.921903