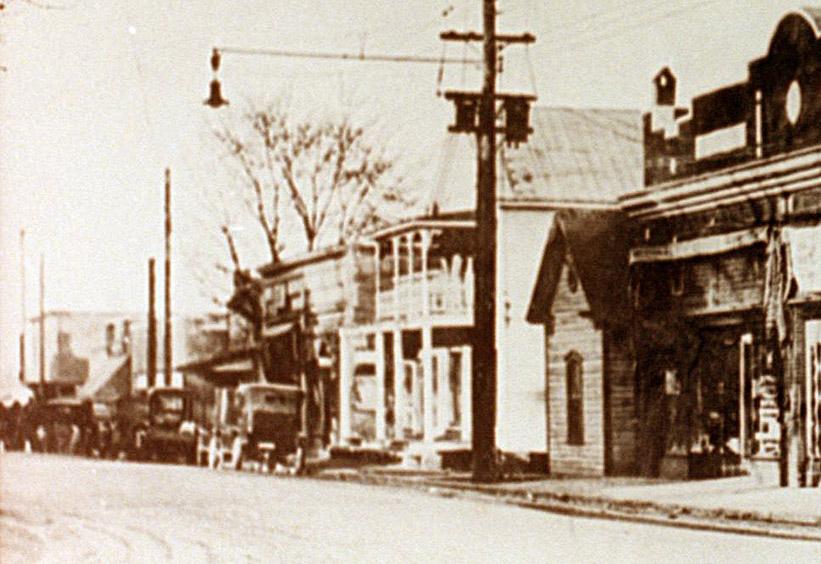 734-738 Ninth, early 1920s.
(Courtesy The Herald-Sun Newspaper)

734-736 Ninth began with a series of frame residential structures that, by the mid-1920s, had begun to be supplanted with frame commercial structures - starting with the West Durham Cafe at 738 Ninth St. By the mid 1930s, Bonardi's Fruit and Produce was located at 734 Ninth St., and the Keeton Furniture Company at 736-738 Ninth. By the early 1940s, John Dailey had taken over the Keeton Furniture Company building for his grocery store. By 1950, Dailey had constructed a masnory building that spanned the 734-738 stretch of Ninth St., Dailey's Household Appliances.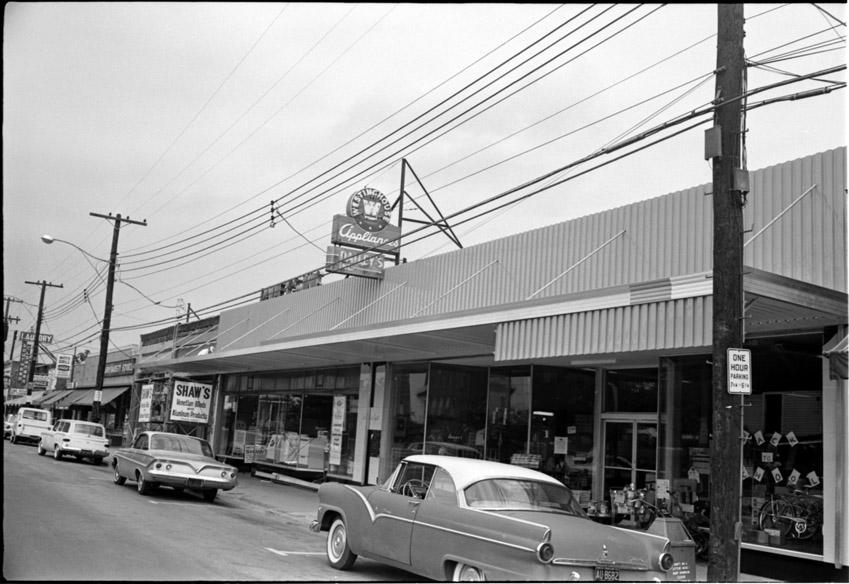 Dailey's, with the infamous Ninth St. awning being affixed to its facade, 08.23.63
(Courtesy The Herald-Sun Newspaper)



Looking south, 08.23.63
(Courtesy The Herald-Sun Newspaper)

Dailey's remained in business until sometime between 1985 and 1990. Bernard's Formal Wear had taken over the former hardware and appliance store by 1990. During the 90s, they remodeled the front facade to its present appearance.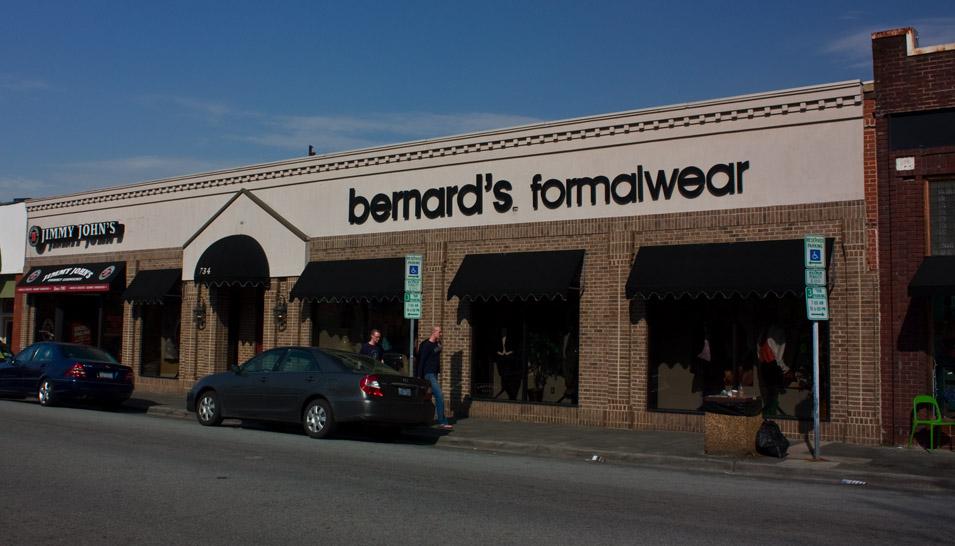 73-738 Ninth, 04.05.09

Find this spot on a Google Map.


36.009016,-78.921918