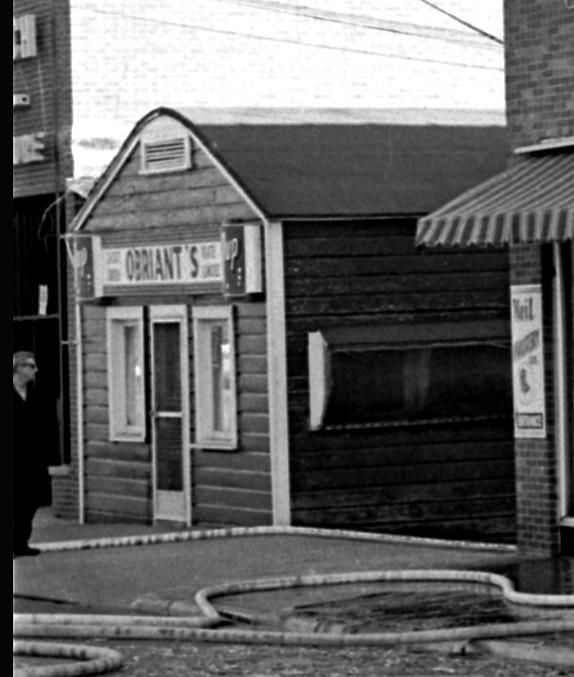 Looking northeast, 12.18.69
(Courtesy The Herald-Sun Newspaper)

The only frame building remaining on Ninth St., the store at 712 Ninth St. appears to have been built around 1930 as Paul's Place restaurant. By the 1950s, the business had become O'Briant's Restaurant.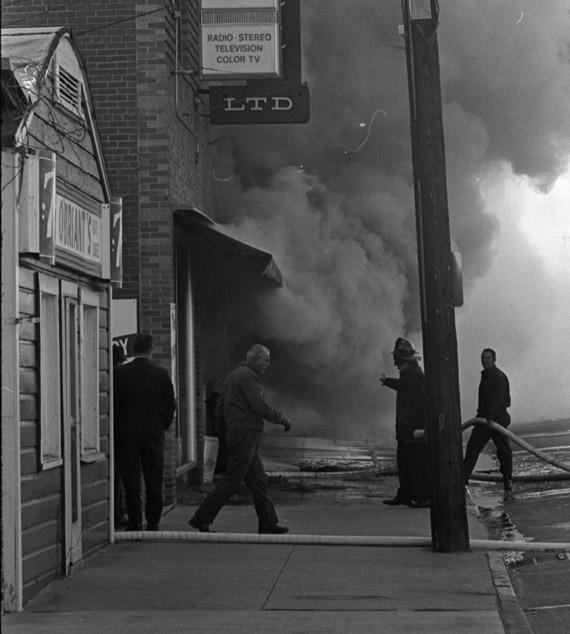 O'Briant's, looking south, 12.18.69.
(Courtesy The Herald-Sun Newspaper)

By the late 1970s, the Navajo Trading Post had supplanted O'Briant's restaurant.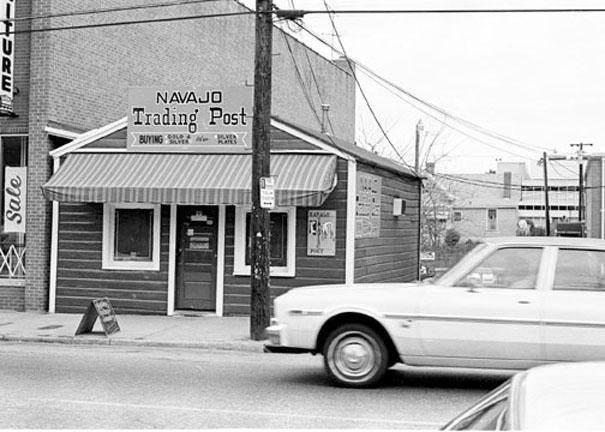 Looking east, 1980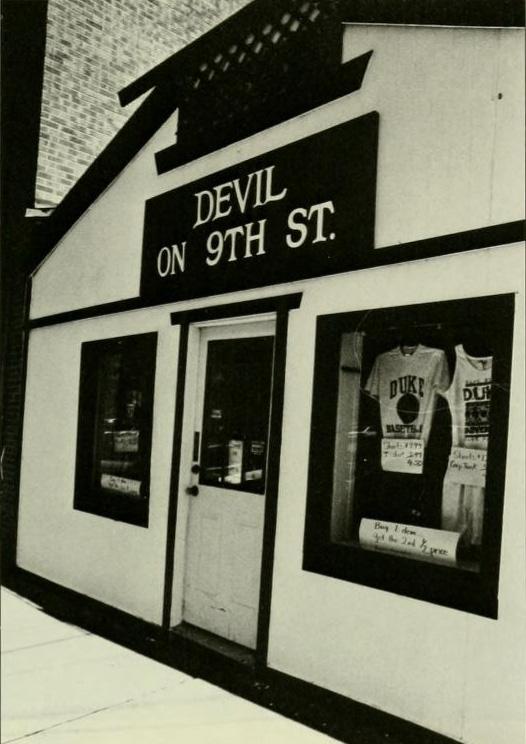 1989/1990 (Duke Chanticleer)

The space was vacant in 1990, but by the late 1990s had become Native Threads, a clothing store well-known for large metal anthropomorphic frogs at the entryway. In 2000-2001, plans were afoot to remove the former restaurant/clothing store for a taller replacement structure.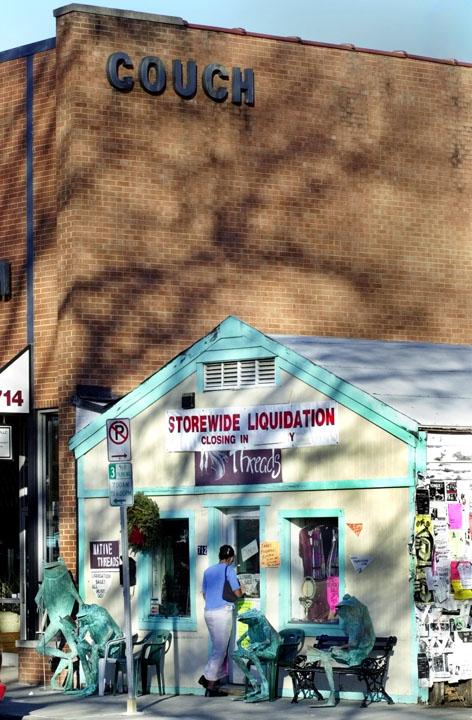 712 Ninth St., 01.25.01
(Courtesy The Herald Sun)




2001 photograph of the model by Ellen Cassilly Architect.
(Courtesy The Herald-Sun Newspaper)

For whatever reason, that plan seems to have been put on long-term or permanent hold, and I can't say that I'm sad about that. However small and un-dense the structure may be, it adds a quaint interruption to the masonry storefronts and a reminder of the early 20th century transition of wood frame commercial and residential structures to the more substantial masonry structures. So do you freeze development, when the proposed development is appropriate in scale and complements the streetscape? No, but I certainly hope the various surface parking lots on 9th St. begin to see infill before structures like this are replaced.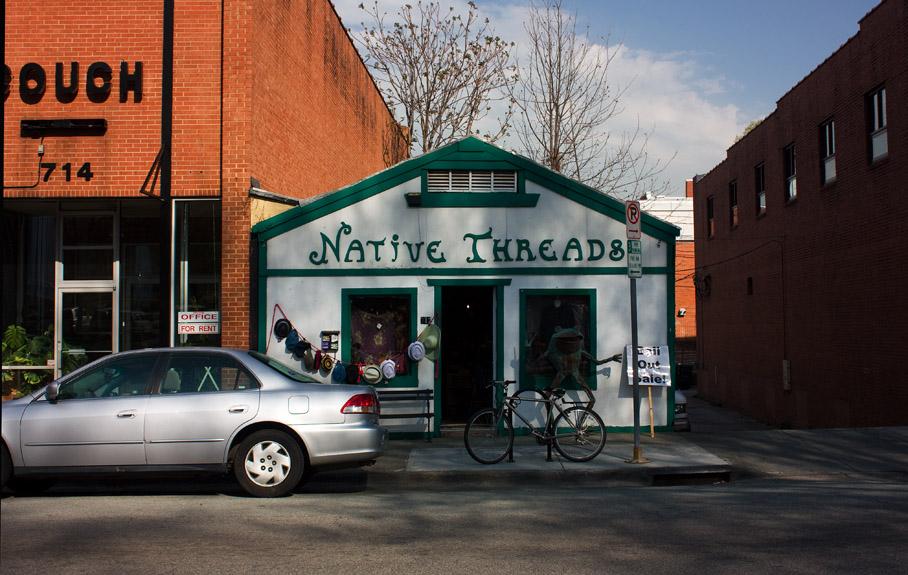 712 Ninth St., looking east 04.05.09

Find this spot on a Google Map.


36.008162,-78.922014