710 Willard, 1965.
(Courtesy Durham County Library / North Carolina Collection)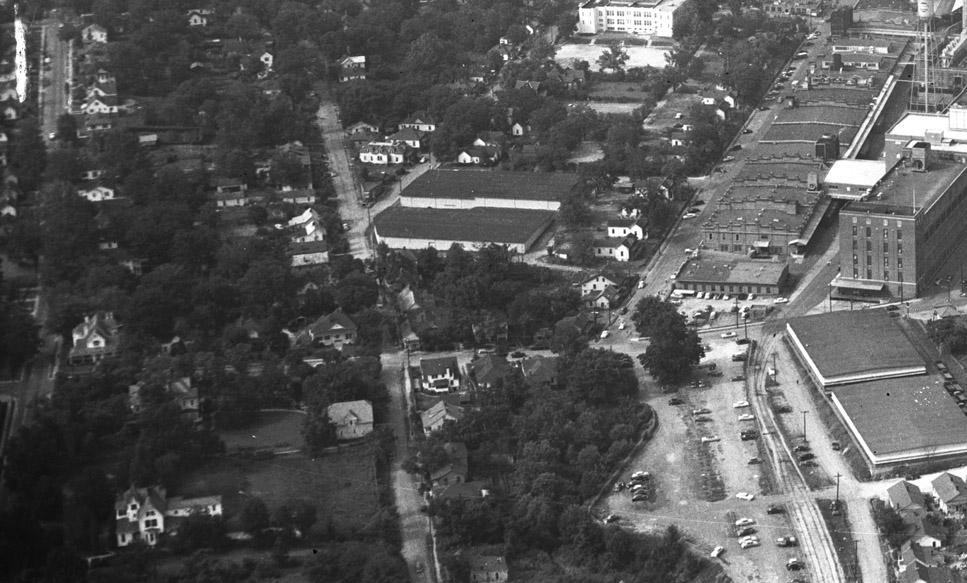 Looking north at the intersection of Morehead and Willard, ~1950
(Courtesy The Herald-Sun Newspaper)

The 600 and 700 blocks of Willard were a continuous block, the numbering divided by the intersection with Warren St. on the east side of the street. The southern end of Willard seems to have been smaller and less embellished houses, and likely poorer residents; this area was really the transition to the neighborhood that extended southward into the current Southside neighborhood.
These houses were demolished by urban renewal, and several of them were in the path of the new East-West Expressway (now called the Durham Freeway.) It's a common misconception that the Freeway destroyed most of the historic housing in Durham during the 1960s. I hope you get the sense from reading this site of the relative proportion of structures affected by urban renewal versus the Freeway.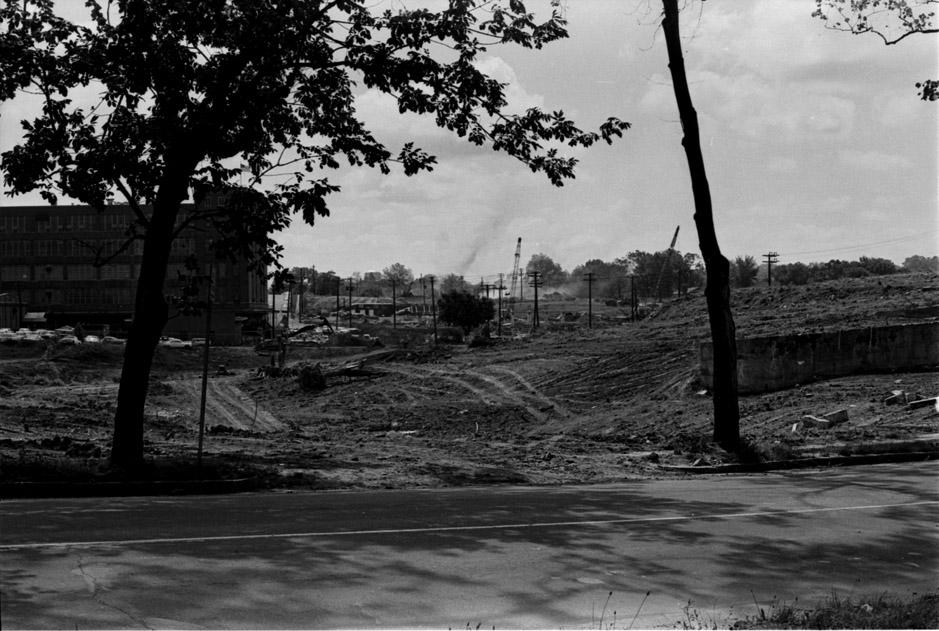 Looking east from South Duke St., before the overpass on South Duke. This is likely from around the middle of the current Duke St. overpass.
(Courtesy The Herald-Sun Newspaper)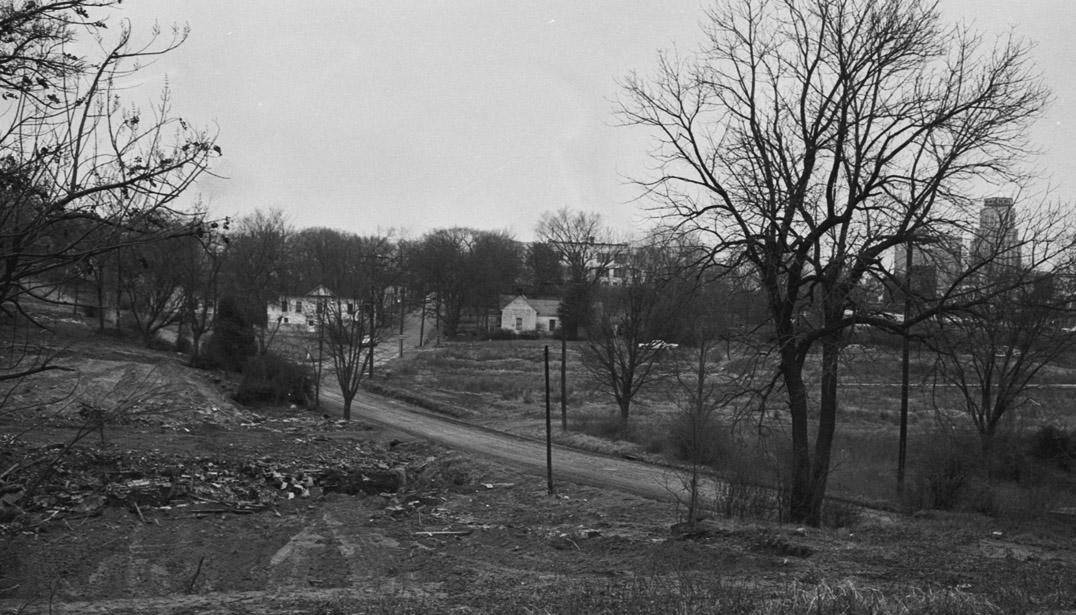 Looking northeast at Willard St. from South Duke St., 1967.
(Courtesy The Herald-Sun Newspaper)

The 700 block disappeared - plowed under by the Durham Freeway.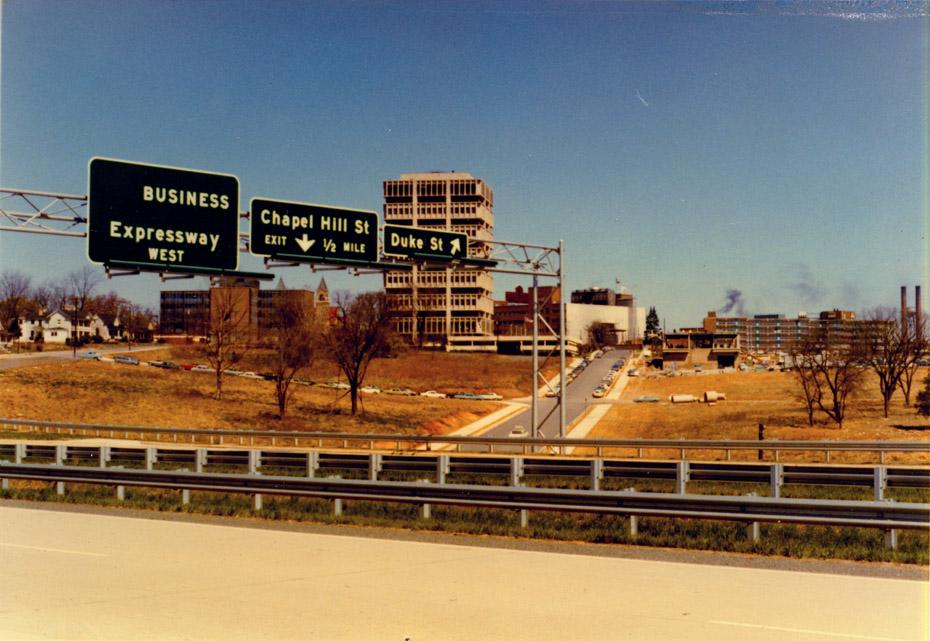 Looking north from the Durham Freeway, ~1970.
(Courtesy Durham County Library / North Carolina Collection)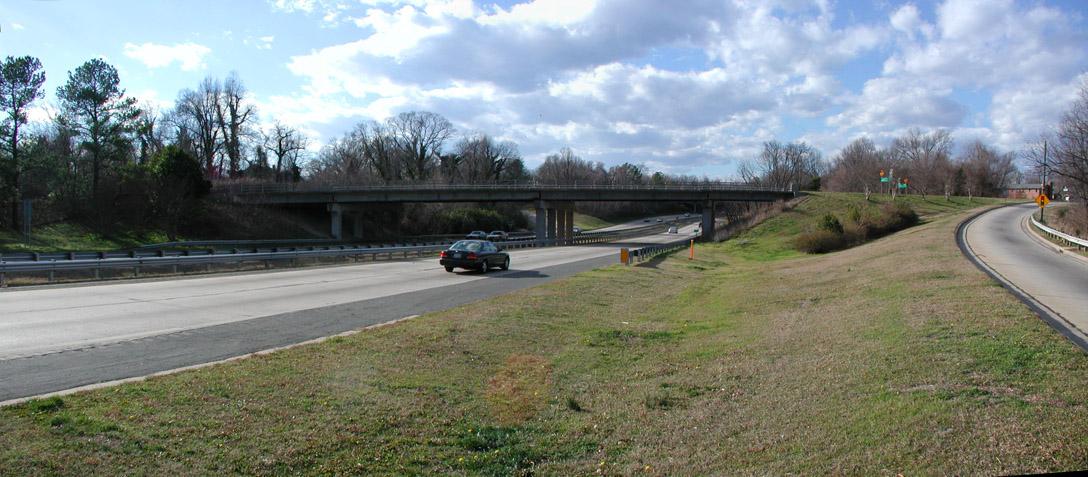 700 block of Willard, looking southwest, 02.10.08