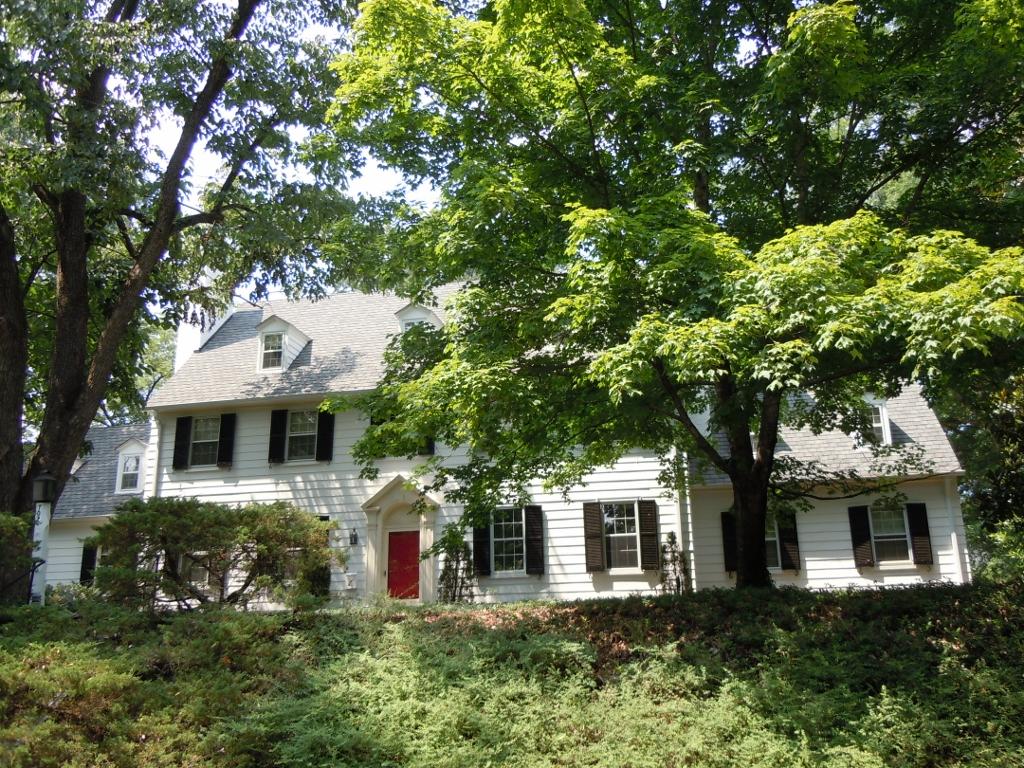 (2010 - Courtesy Will Fuller)
(From the Morehead Hill NR listing; not verified for accurarcy.)
An excellent example of the fully developed Colonial Revival style with its Federal exterior and elegantly appointed Adamesque interior. Instead of the typical glazed surround, the two-story frame house with one-story wings at each end has a carved, shell-like niche above the main entrance. A variety of wainscoting, rich crown molding, mantelpieces, a bands of carved rosettes and triglyphs beneath chairrails characterize the interior. Attorney Frank Fuller, Jr. had contractor George Kane build the house in 1931 according to a design by Baltimore, Md., architect William White; it is a replica of an earlier house in eastern Maryland designed by
White.
Ernie Barnes' mother, Fannie Mae Barnes, worked as head of the household staff for Mr. Fuller. It was here that a young Ernie had access to Fuller's books and art collection, and was able from a young age to familiarize himself with the works of the classical masters.
In 1994, the house was sold by the "Society of St. John the Evangelist" to Phillip and Nnenna Freelon, who still live in the house as of 2013. Nnenna Freelon is a well known jazz artist, and Phillip a prominent architect.