Year demolished
1967-1970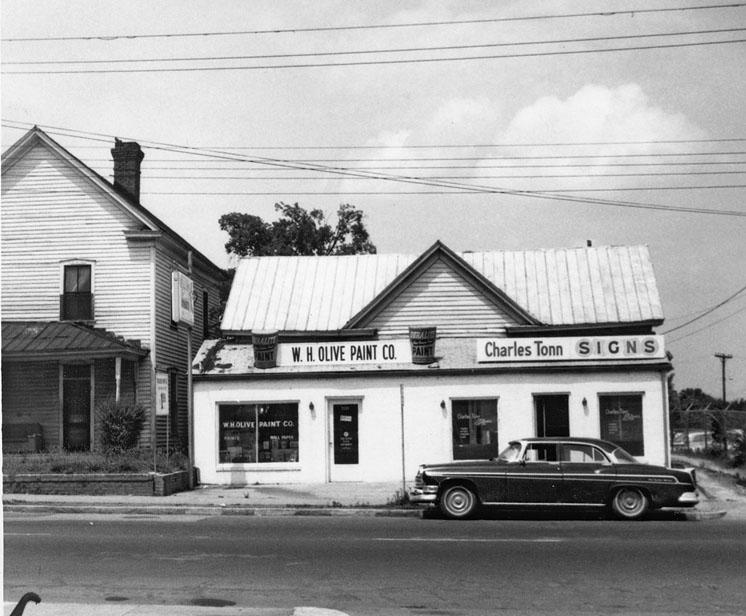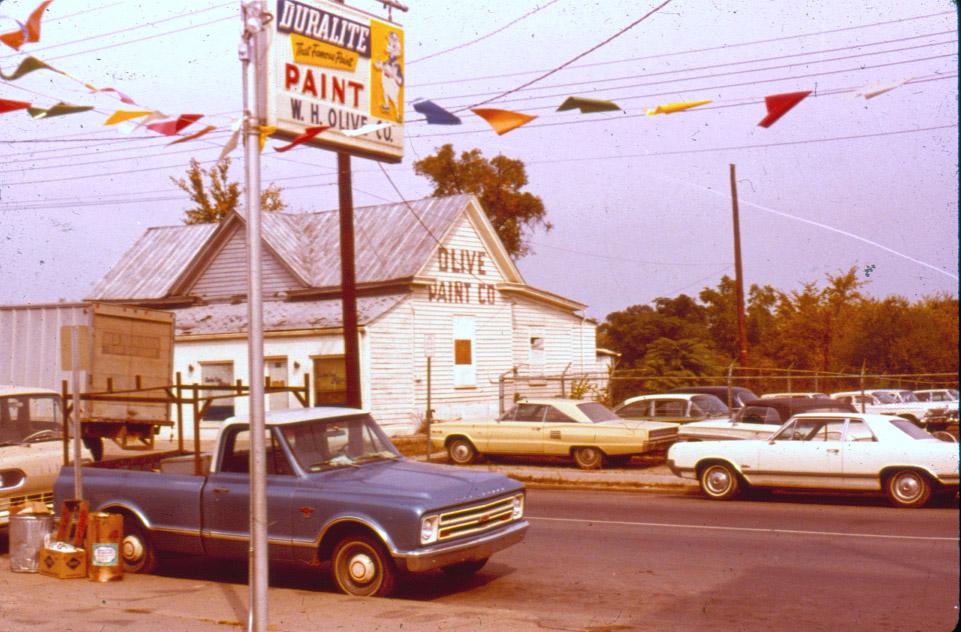 This building was demolished by the city in the late 1960s, using urban renewal funds. N. Elizabeth St., as noted, was re-routed to the east to connect with the re-routed Fayetteville St.
I believe that this was playground space for the public housing complexes to the north and west (Liberty St. apartments and Oldham Towers). By the late 90s, it was empty green space.

In 2005, another investment of Federal funds brought about the construction of new apartments on this block through the HOPE VI program.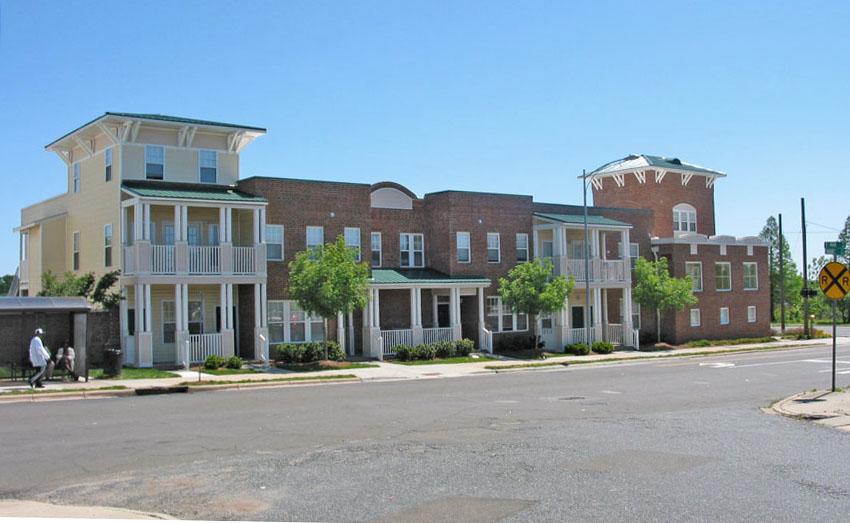 Looking northeast, 2007.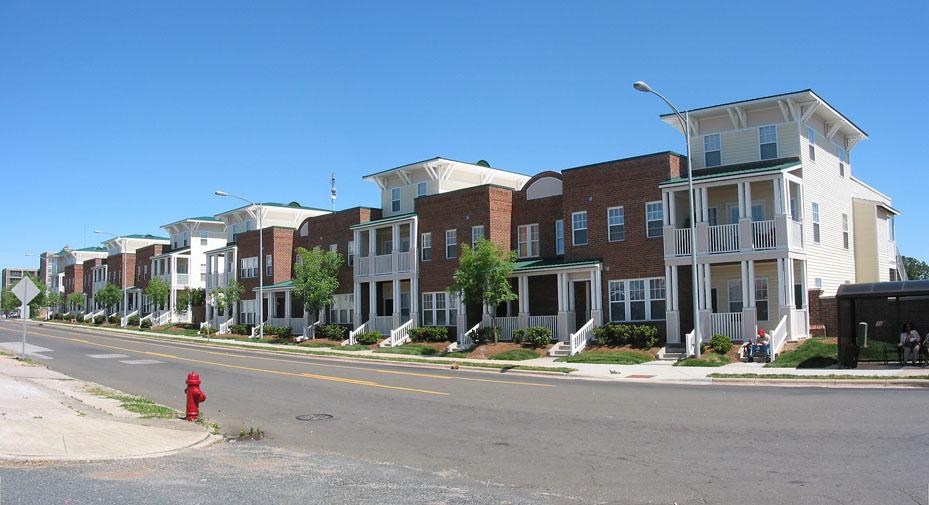 Looking northwest, 2007.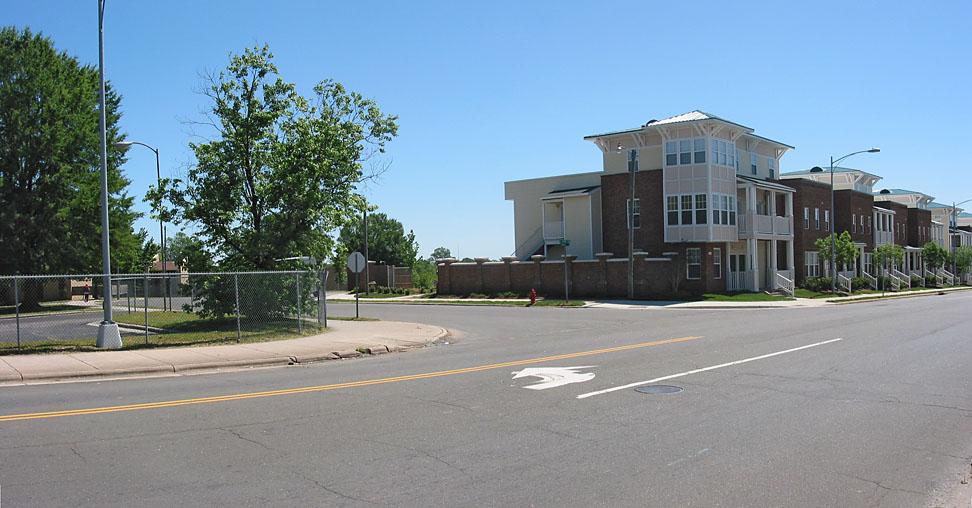 The former corner of Elizabeth and East Main Sts. (site of the Womble Pharmacy) - looking northeast, 2007.

It's the kind of investment this neighborhood needed after the mistakes of the 1960s - good streetscape design that houses low-income families without the stigma of cheap-looking housing.