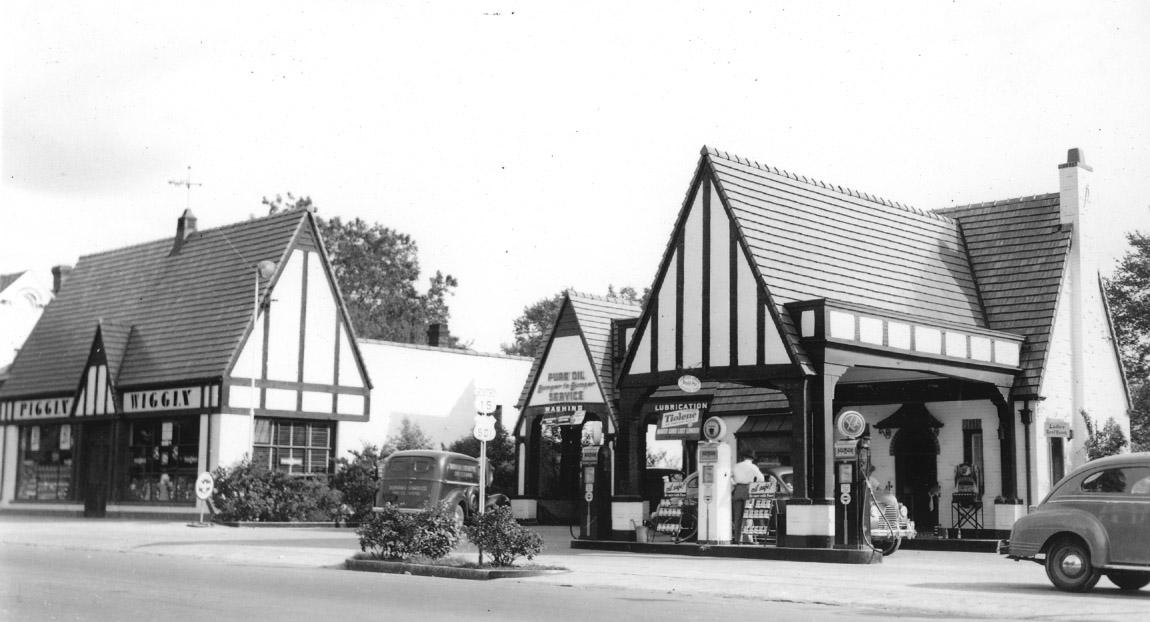 1941
A rather elaborate Pure Oil, cottage style station stood at the southeast corner of Vickers Ave. and West Chapel Hill until the 1960s.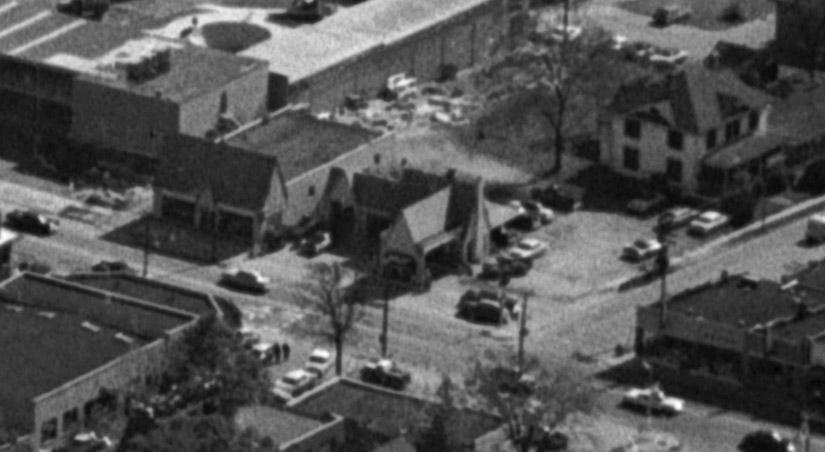 Between 1960 and 1969, the Pure Oil station was torn down and replaced by another mid-century modern classic - the Phillips 66 station with the large triangular awnings.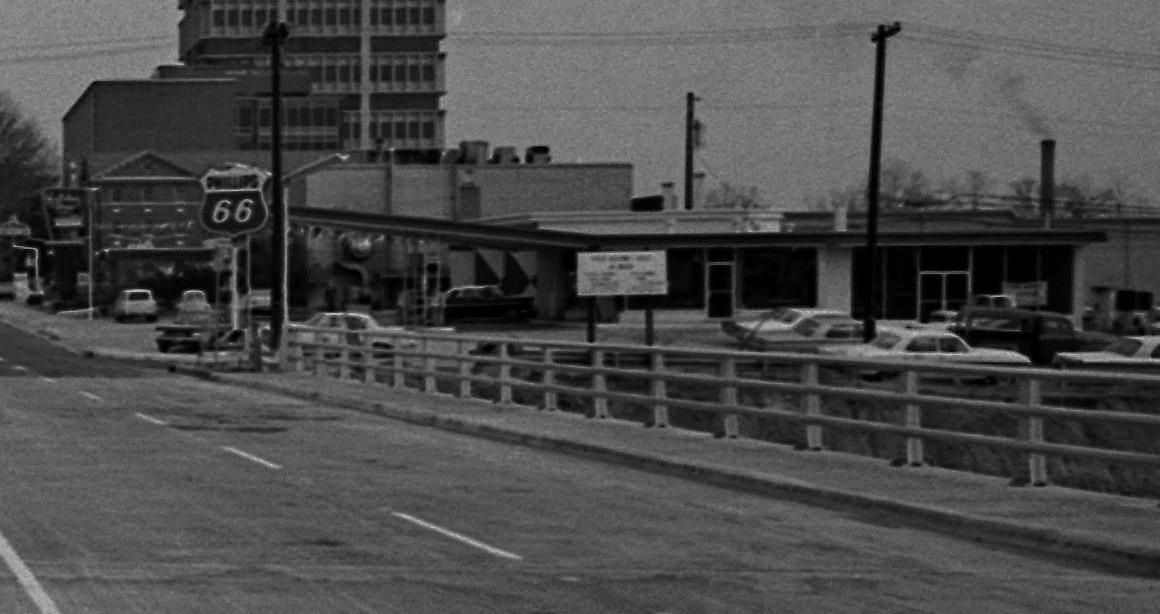 01.17.69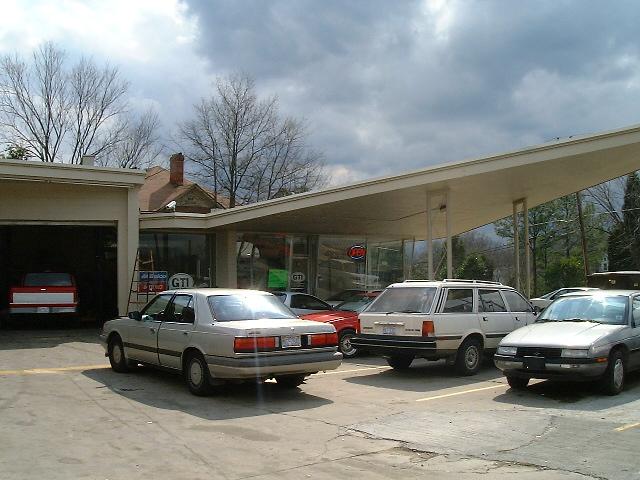 03.31.2001 (G. Kueber)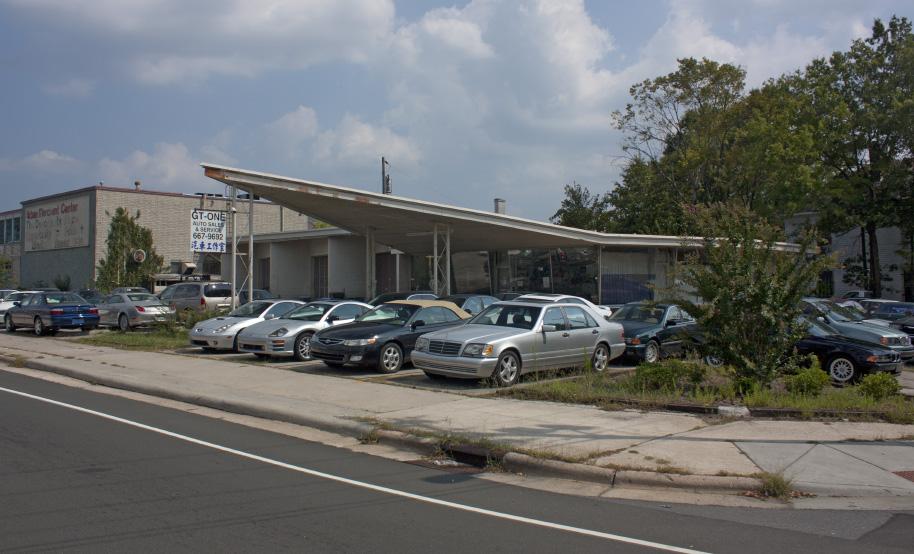 In 2013, this was demolished by EDR for their apartment complex development on this and the former Holiday Inn site.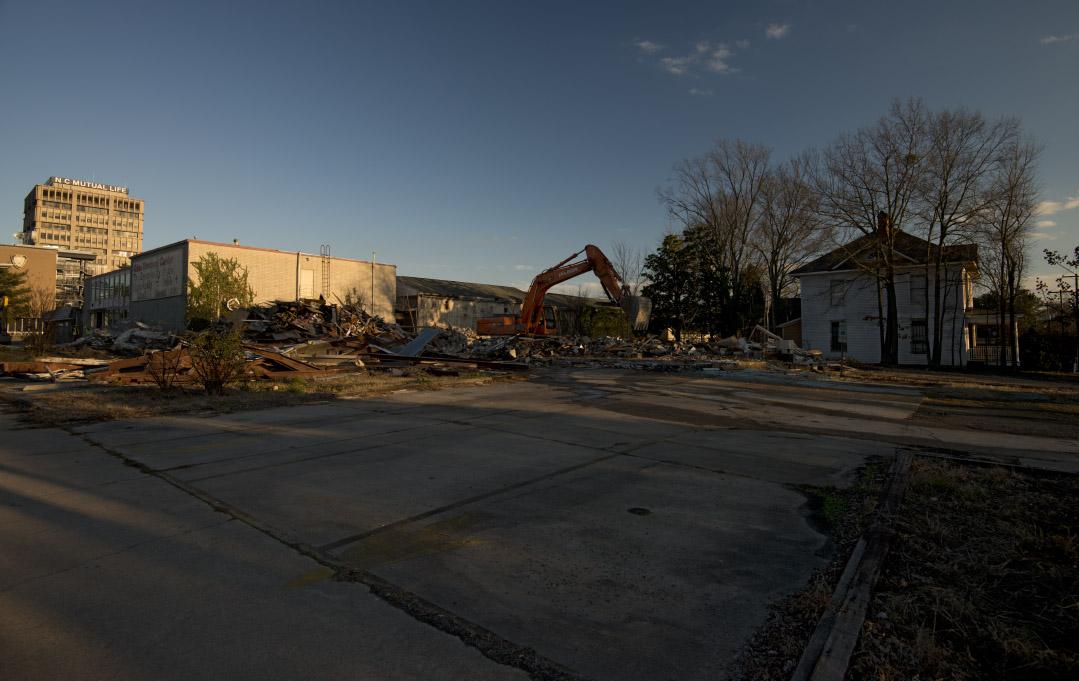 02.27.13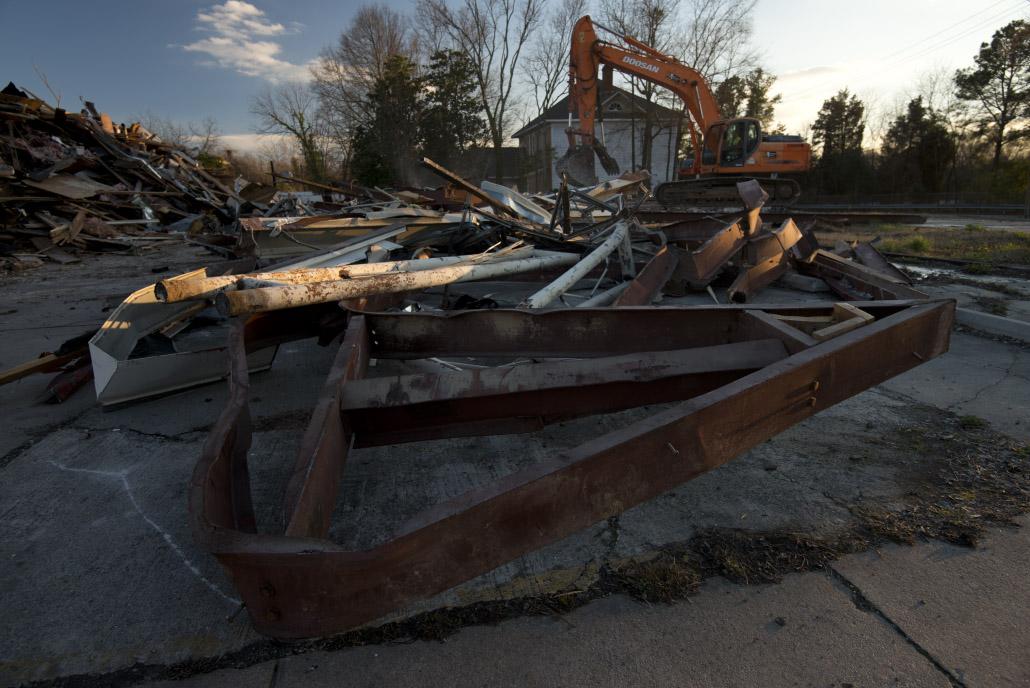 02.27.13