Year demolished
2017-2021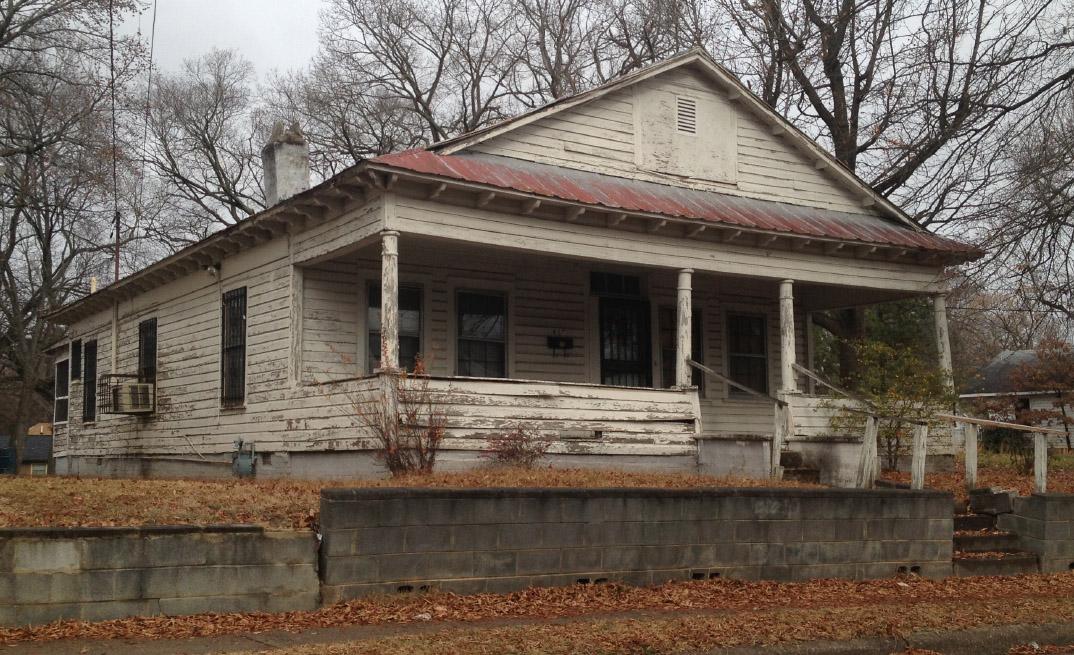 12.07.12 (Photo by Gary Kueber)  
Noted as lot 14 of the Geerwood Park Subdivision, PB5A/P74. Unusual combination of features, including short Tuscan columns with a solid porch rail, corbeling throughout the eaves, standing seam pitched roof across the front gable.
This was the long-time home of Thomas J. and Bettie Thompson.  Thomas (T. J.) purchased the property in 1919, and the couple likely had the house built around the time of their 1920 marriage.  Bettie Evans Dixon Thompson had children from a previous marriage, some of whom are listed in documents living here with their mother and step-father.  The Thompsons appear to have been active members of Pine Street Presbyterian Church; both of Bettie's weddings were officiated by its ministers and T. J. served as a trustee.  Thomas worked at the Venable Tobacco Company until his death in 1945.  Bettie remained in the house until she passed in 1978, when ownership passed to her son-in-law, Vernon Allen.  When his estate sold the property in late 1990, it had been in the family for over seven decades.
Google Street View, February 2017
The house was demolished between late 2017 and 2021.