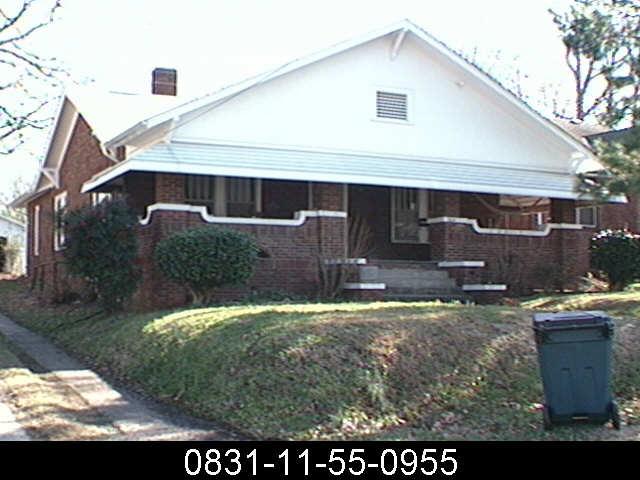 (Below in italics is from the 2004 National Register listing; not verified for accuracy by this author.)
Intact 1 1/2-story side-gable brick bungalow with 4-over-1 vertical sash windows, eave brackets, exposed rafter tails, and a full gabled Craftsman porch. The porch has brick piers, a ramped brick balustrade, and a stuccoed gable.
1930-1935 CDs: V. Claibome Mansfield occupant (salesman Piedmont Clothing House). 1937 SM.
C Garage. Ca. 1950. Front-gabled garage with German siding.