Year Built: ~1920s
Owner: James Marvin Bradford
Around the corner from 502 and 504 Roxboro (which I wrote about several posts ago) on Queen Street are these great small Craftsman houses.
603 North Queen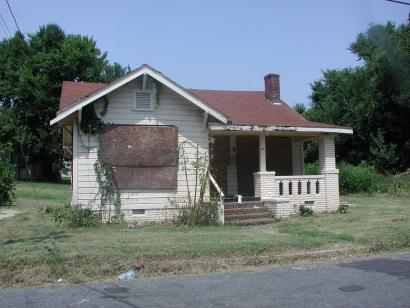 Unfortunately, they have the same owner as 502 and 504 North Roxboro. Together with those damaged houses, and other parcels owned by Mr. Bradford, they form a chunk of property that takes up about 2/3 of the block.
From the National Register Listing, 2009 (not checked for accuracy):
This one-story, Craftsman-style house is three bays wide and triple-pile. The house has a painted brick foundation, German-profile wood siding, an asphalt-shingled, side-gabled roof, and two brick chimneys. A projecting front gable on the left (south) side of the façade shelters a small room. An engaged front porch fills in the space between the main block of the house and the projecting bay. This porch is supported at the exterior corner by a painted brick post on brick pier. A simple square wood post has been added to the brick pier with concrete cap at the top of the stair and a brick baluster with concrete cap runs between the piers. The windows and doors of the house are boarded, but rectangular louvered vents are visible in the gables, which have Craftsman-style knee brackets. A one-story, hip-roofed rear addition runs the width of the house. The house's first known resident Arnold R. Thompson is listed there in 1934.
This entire neighborhood is severely threatened by neglect, those who are amassing parcels as an investment, institutions looking for surface parking, and a city that 'fixes' such problems by knocking down houses. No non-profit, city agency, or downtown booster organization is fighting for the integrity of this neighborhood.

It is a common tactic by absentee landlords (another top 5 winner in the anti-preservation sweepstakes) to milk historic properties for all they can get out of them, investing nothing in them. Once the properties become truly uninhabitable (because they push it way past what should be the definition of habitable), they wait for the city to tear it down. If the city doesn't move quickly enough, they push people to complain about the property. If that doesn't work, sometimes there is a fire, which can always be ascribed to the homeless folks who were squatting in the house.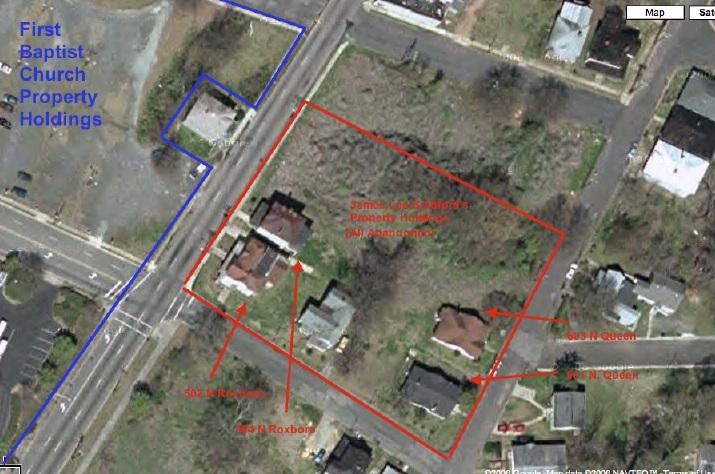 James Marvin Bradford's abandoned property, outlined in red, including 502 and 504 N Roxboro (see my earlier post) and 601 and 603 N Queen.

Update: Four years have passed, and this mess is still going on. Bradford thinks he is going to sell these houses to someone to move for him, saving him the demolition costs - all for a development pipe dream that will never come to pass. Meanwhile, two houses that could be part of the rejuvenation of Cleveland-Holloway continue to rot and bring down the neighborhood. This should be criminal.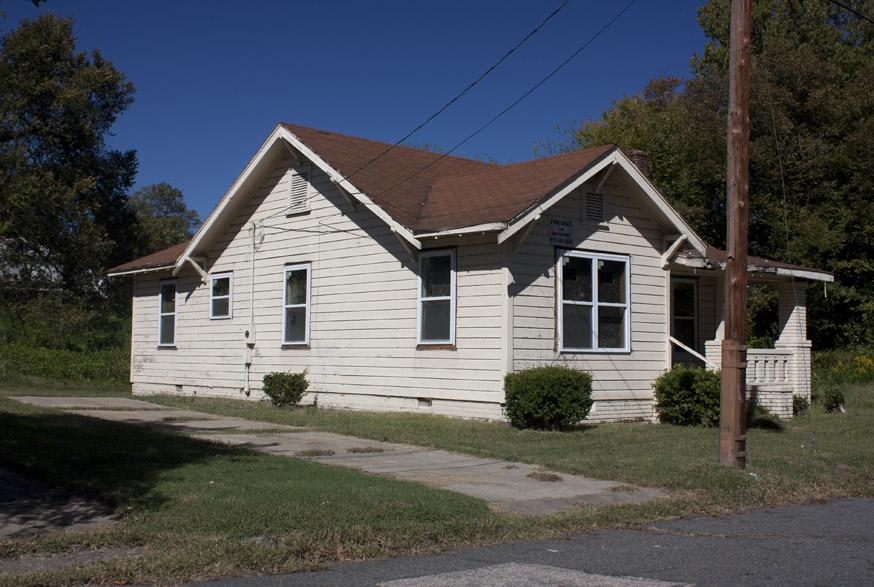 603 Queen 10.22.10
On 04.12.12, this house was moved to 603 Gurley Street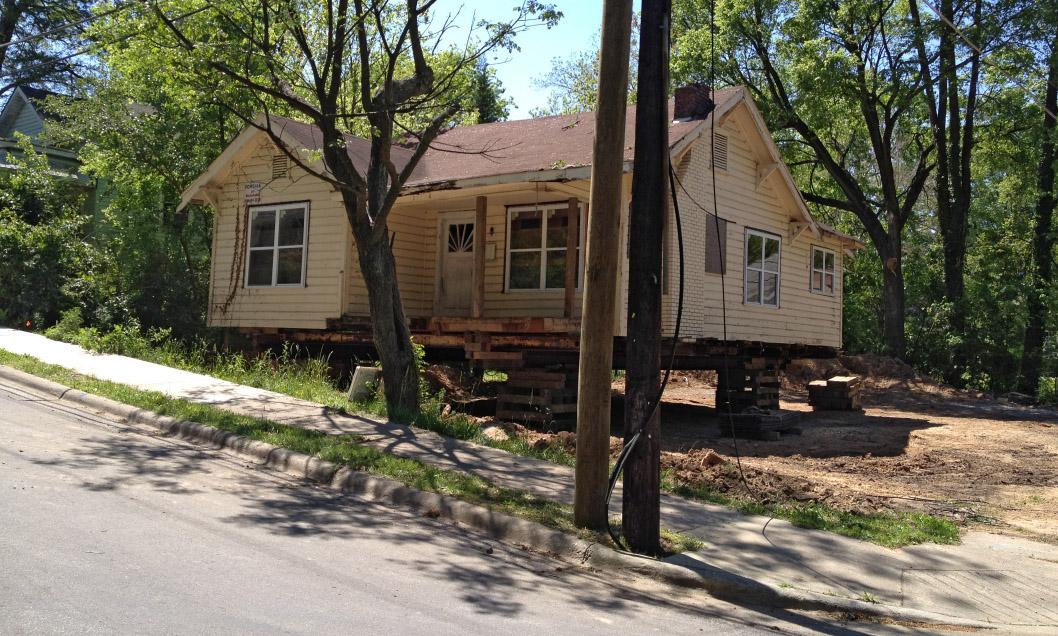 603 Gurley Street, 04.12.12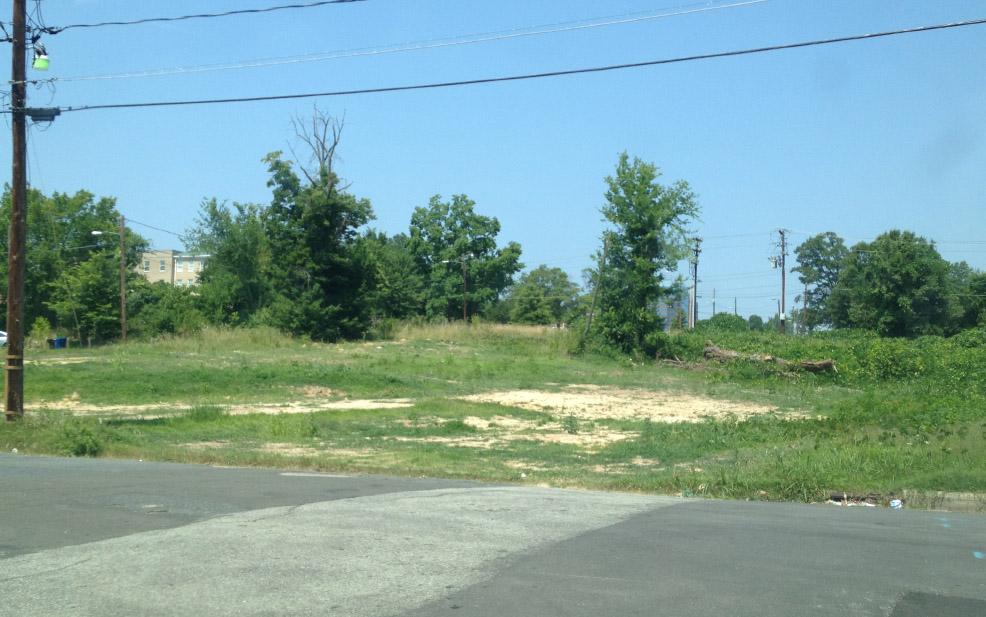 603 N. Queen, 04.2012