The house at 602 Holloway was constructed in the late 19th century by James Ferrell (also associated with the two houses profiled yesterday, 606 and 610 Holloway. After moving to Liberty St. in the early 1900s, Ferrell gave this house to his daughter's family - Lydie and Marvin Moore. According to the historic inventory, Marvin Moore was secretary-treasurer of the Southern Land and Lumber Co. The Moores expanded the house towards the rear as their family grew (to 11 children.)

At some point, this house was stripped of its original detail, likely sometime between the 1920s and 1940s.

In the 1960s, it became a rooming house.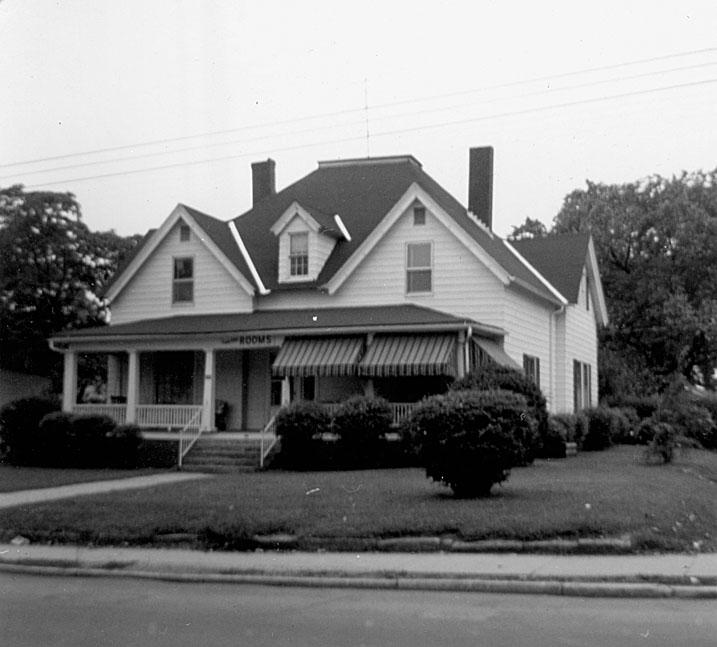 Looking south, 1964

During the late 1960s, the house was moved several feet to the east when Elizabeth St. was widened.

Really, only the roofline reflects the original character of the house at this point. Vinyl, and those terrible plastic tack-on shutters don't help. The proximity to Elizabeth St. is harsh on this house. It is owned by Housing for New Hope, which uses this house as transitional housing for up to 16 recently homeless men. (The organization calls this house "Phoenix House")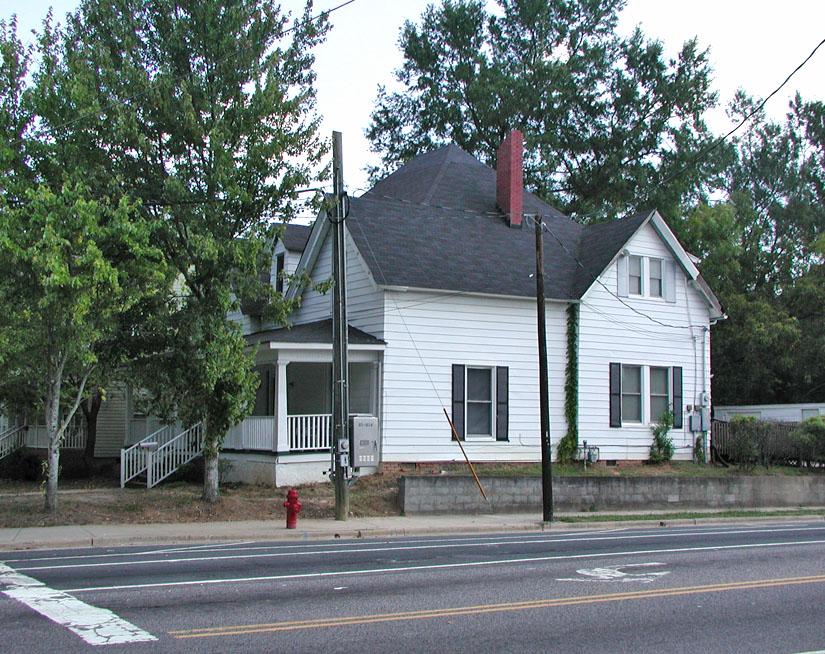 Looking southeast, 2007.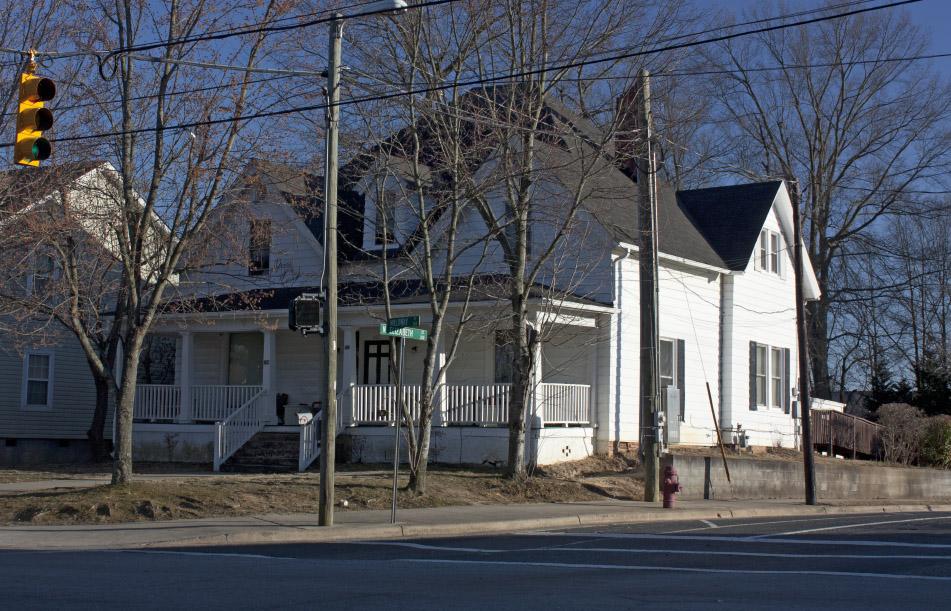 02.19.11
Update: For sale as of March 2014 for $119K. Cleveland-Holloway has come a long way over the past few years, and perhaps that's enough to overcome the smack-dab-up-against-Elizabeth situation of the house. It's certainly a gut job for anyone who wants to redevelop this as residential.