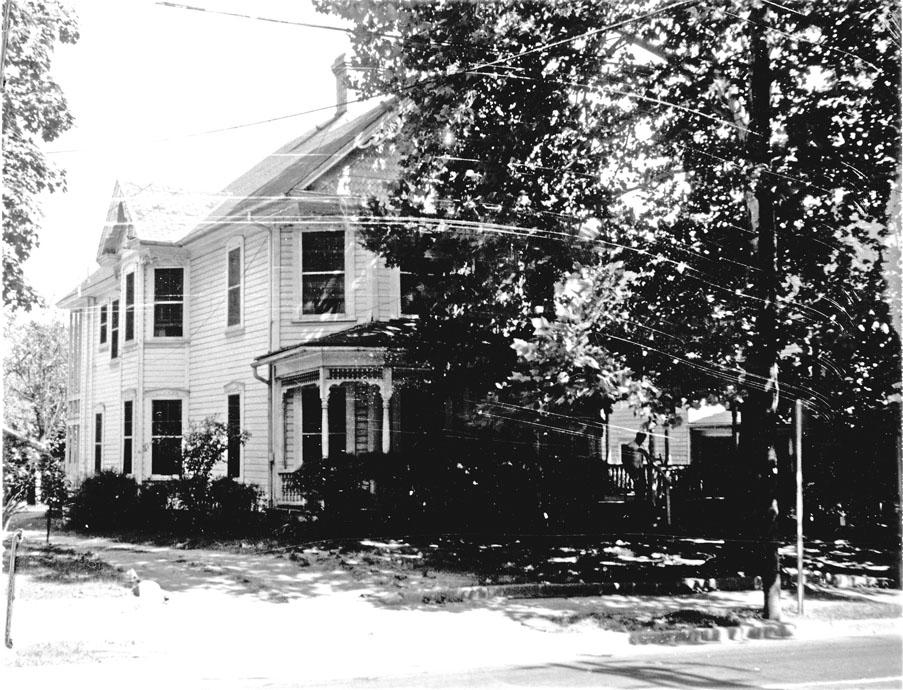 527 Holloway St. was likely built near the turn of the century by the Gilbert family and sold to RM Jones, who lived at 521 Holloway, after Mr. Gilbert's death in 1908. Later, JJ Whitley moved into this house from 525 Holloway, next door. Subsequent residents included Herbert Mason, a bookeeper for Thomas and Howard, who lived here around 1920, and M. Donald Bright, a partner in Pritchard and Bright Clothing store at 122 West Main. (Which has a big bright green wall on one side these days)
From the Durham Tech Cleveland-Holloway inventory, 1981
a large and lovely, early 20th Century two-story, five bays wide and three rooms deep, weatherboarded, Victorian house resting on a solid brick foundation. With the exception of a one-story, shed roof rear addition, the exterior is unaltered. Two interior, brick chimneys break the asphalt shingled, high hip roof with boxed cornices, small pedimented side gables. and a large front gable with scroll and pendant cornice brackets which projects over a two-story, three-sided bay. The attached, hip roof, wrap-around porch follows the contour of the building and is adorned with turned posts and balusters, a spindle frieze, and scrolled brackets. The windows are all trimmed with simple flat surrounds and the original front door has been replaced with two as the house has been divided into apartments.
The division into a duplex is evident in the picture from the mid-1970s, below.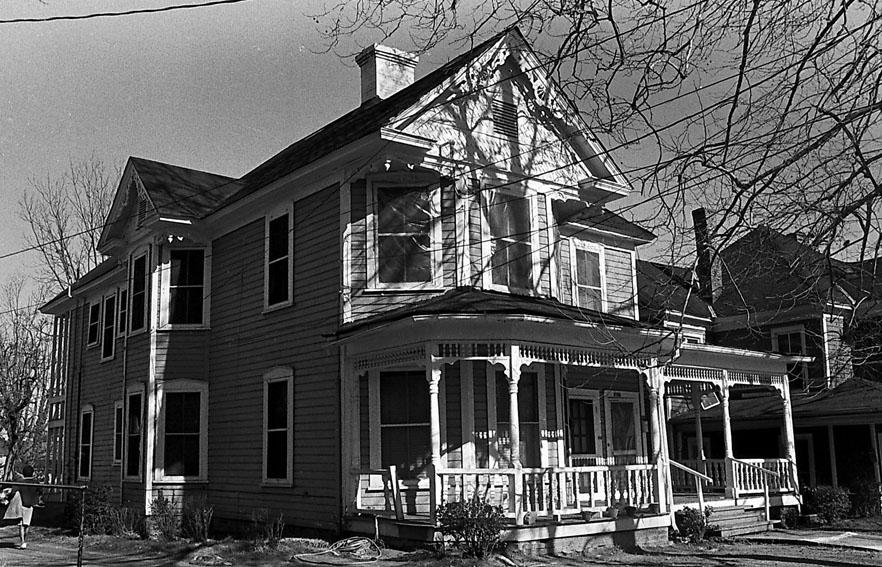 It appears fairly well maintained, although the original 2-over-2 windows appear to have been replaced with single light windows (with loss of most of the pedimented casings,) and the porch rail replacement is too high with too-skinny balusters. At least they didn't replace the windows with Home Depot specials - the 6 over 6 with the fake plastic muntins (pane dividers).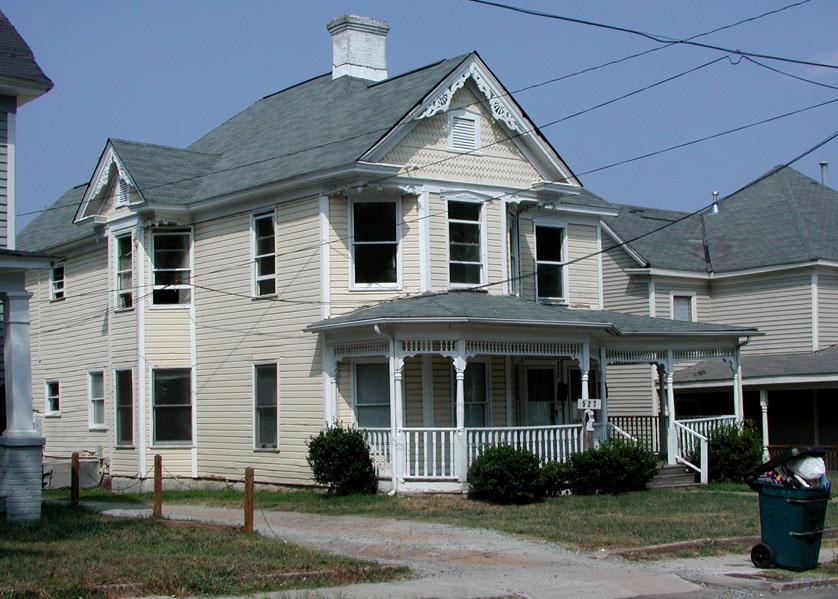 Looking northeast, 2007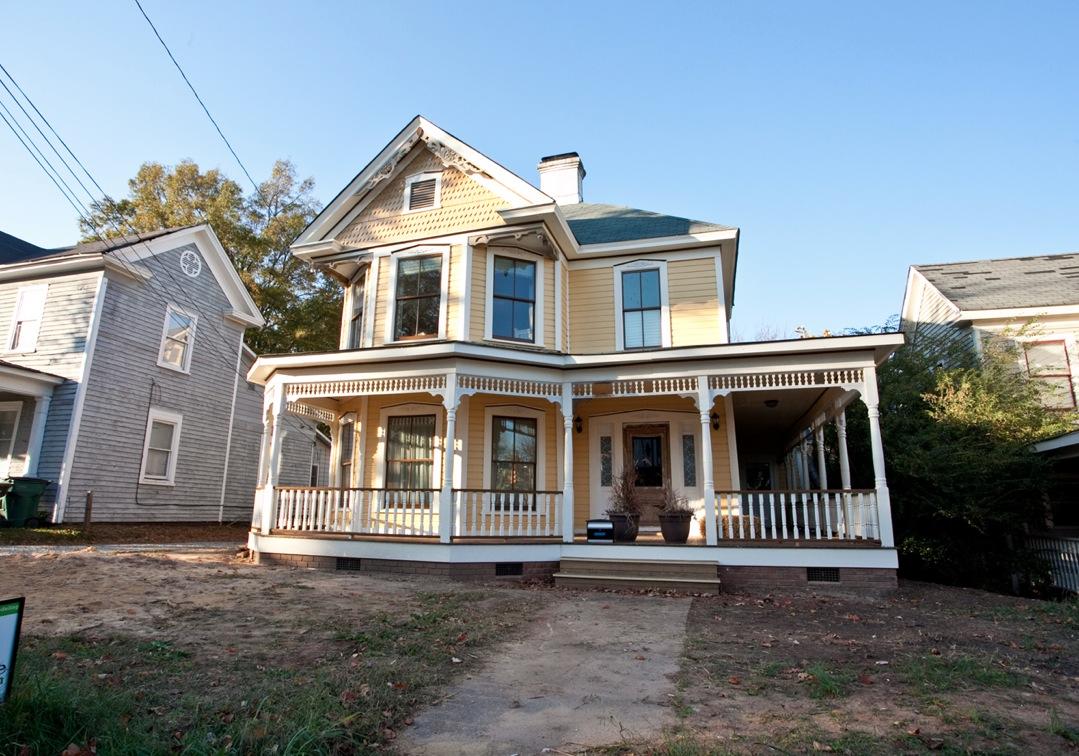 2012 - from the homeowner's blog.