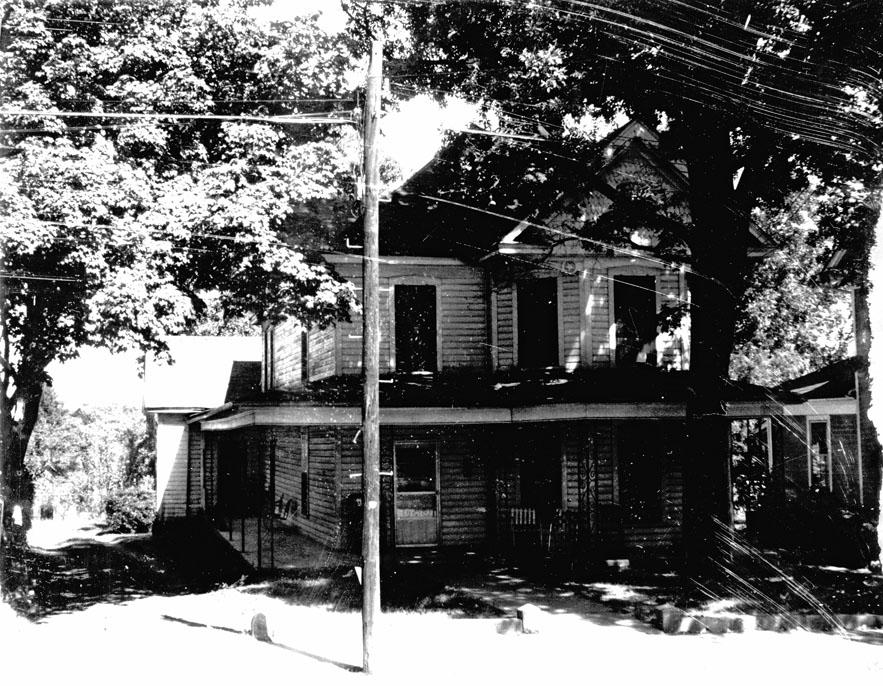 Credit goes to Heather's comments on my post yesterday for today's historical background:

She wrote that 523 Holloway, a cross-gabled Victorian with a front-facing bay and large corner brackets, was "likely constructed by Robert (and Susan) Gilbert who purchased the property in the mid-1880s." When Robert Gilbert died in 1908, RM Jones, the owner of 521 Holloway, profiled yesterday, purchased 5 properties on the north side of Holloway.

The above picture dates to 1964, at which point the house was not looking in the best of shape - and had already lost its original porch columns.

This post is an update - I posted on 523 in August of 2006, at which point I noted that the house had been vacant for several years, and was condemned.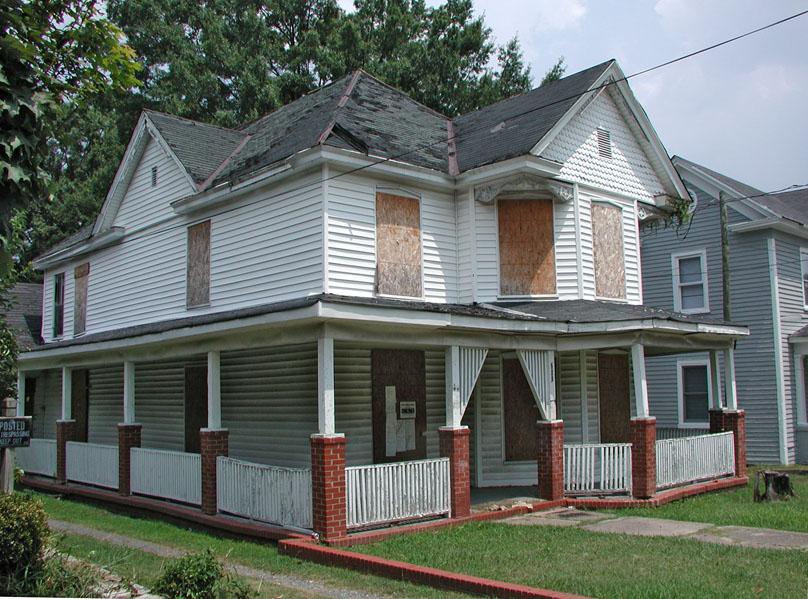 Looking northeast from Holloway St. - August 2006.

Fortunately, in November of 2006, it was purchased by the owner-occupant of 510 Holloway, who has been in the process of renovating the house over the past several months.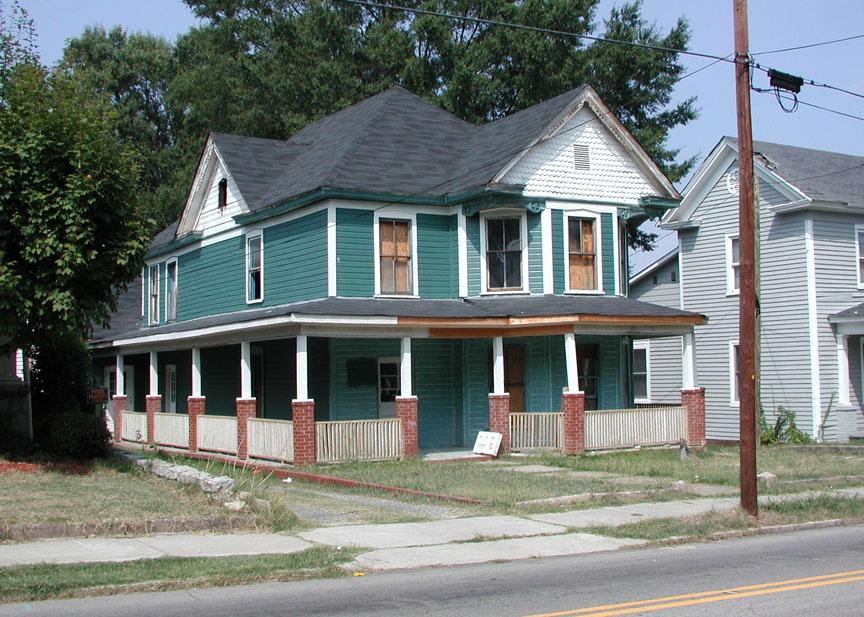 523 Holloway, September 2007.

A burning question that I don't have the answer to - what happened to the all of the big shade trees on Holloway?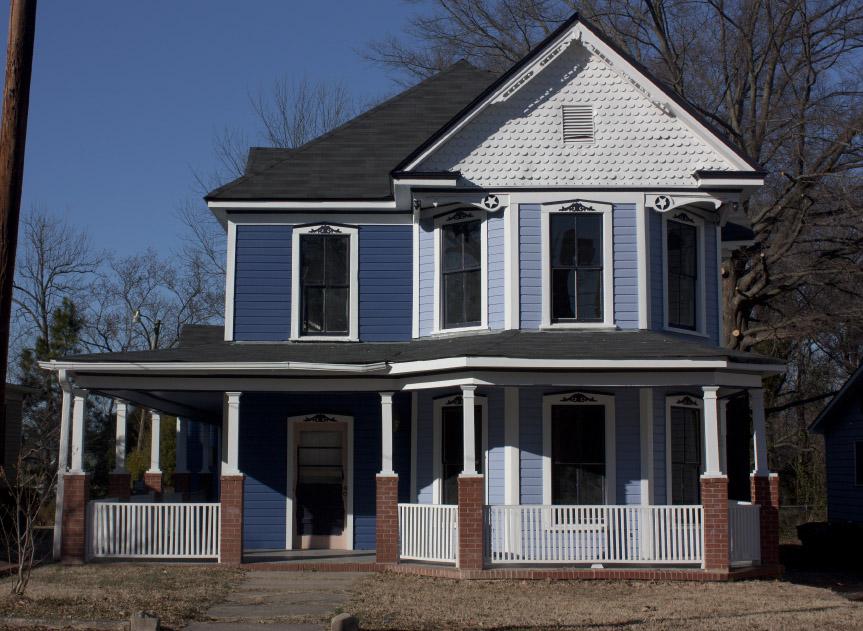 02.19.11