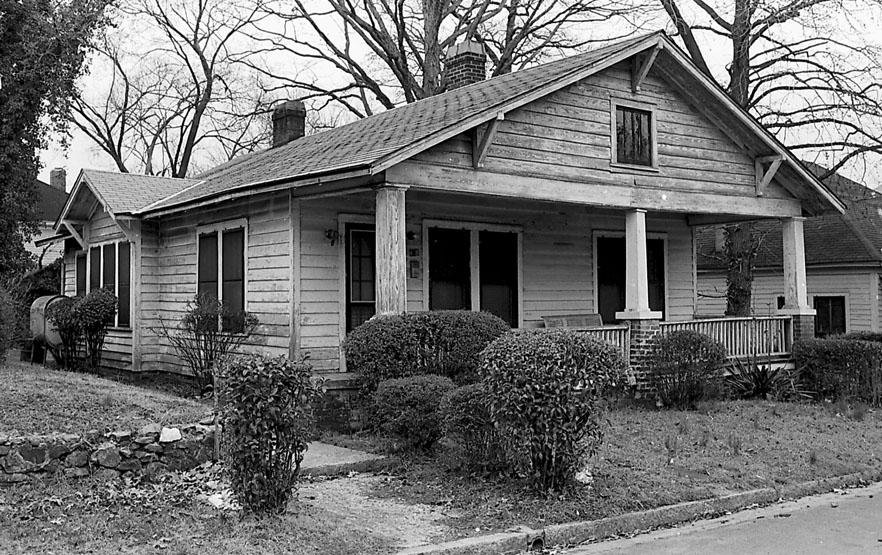 505 Carlton Street, 1980
From the National Register listing:
This large, one-story, three-bay, front-gabled bungalow is typical of the Craftsman style, with an engaged front porch and knee brackets along the gable. The house has a stucco-covered foundation (likely brick), two interior brick chimneys, and an asphalt-shingled roof. Vinyl siding covers the exterior and all windows have been replaced with vinyl six-over-six windows with a large, twenty-light picture window replacing a pair of windows to the right of the door. The front porch is defined by the battered wood porch supports on brick piers and has a wooden replacement rail. There is a large gable vent in the front gable and exposed rafter tails throughout. A small, gabled projection on the left (west) side of the house has knee brackets matching those on the front.
The first known resident is W. L. Roach (Assistant Engineer for the City) in 1929.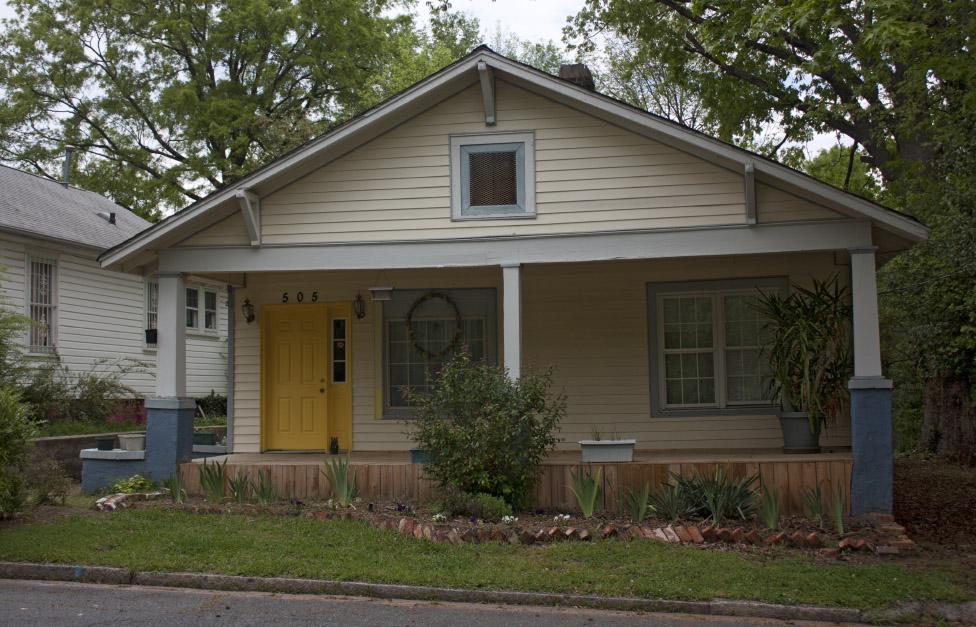 04.05.12