In tours
This building does not appear in any tours yet.
Last updated
Thu, 08/18/2011 - 10:36pm by gary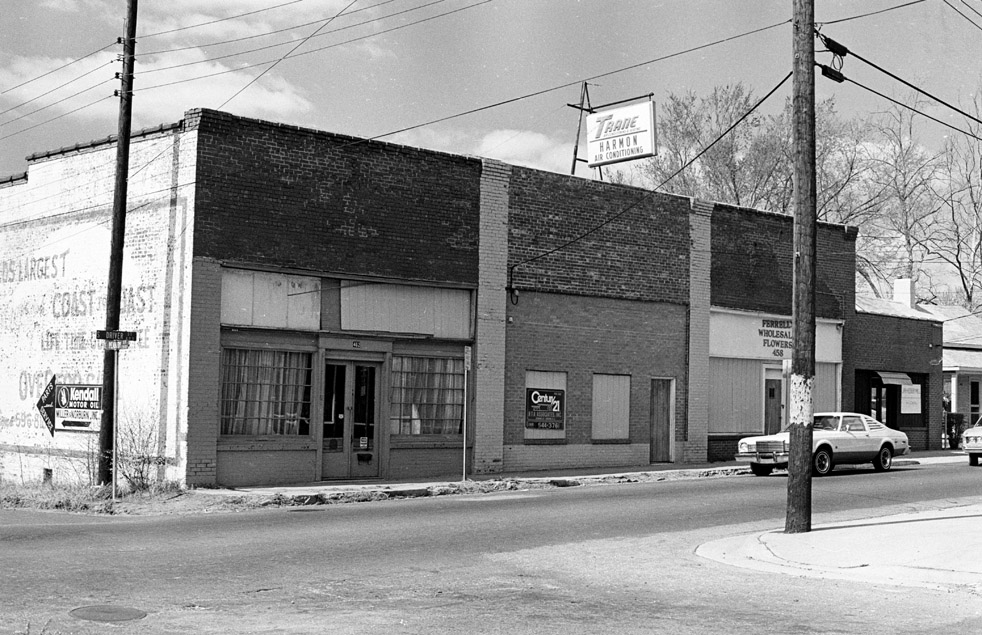 458-460-462 South Driver Street was likely built in the 1930s, replacing earlier frame structures on the site, but could have been built earlier. By 1940, 460-462 housed Dub's Sandwich Shop. By 1944, the Warner Hosiery Mill was at 460, and Garland Woodcraft had offices at 462. By 1950, the Jay Hosiery Mill was at 460, and the Cramo Hosiery Mill at 462.
By 1955, Carolina Ron-del Co. Awnings was at 458, and the Southern Sales Agency at 460. In 1960, Southern Sales Agency had the whole building.
By the 1970s, Ferrell's Wholesale Flowers was at 458.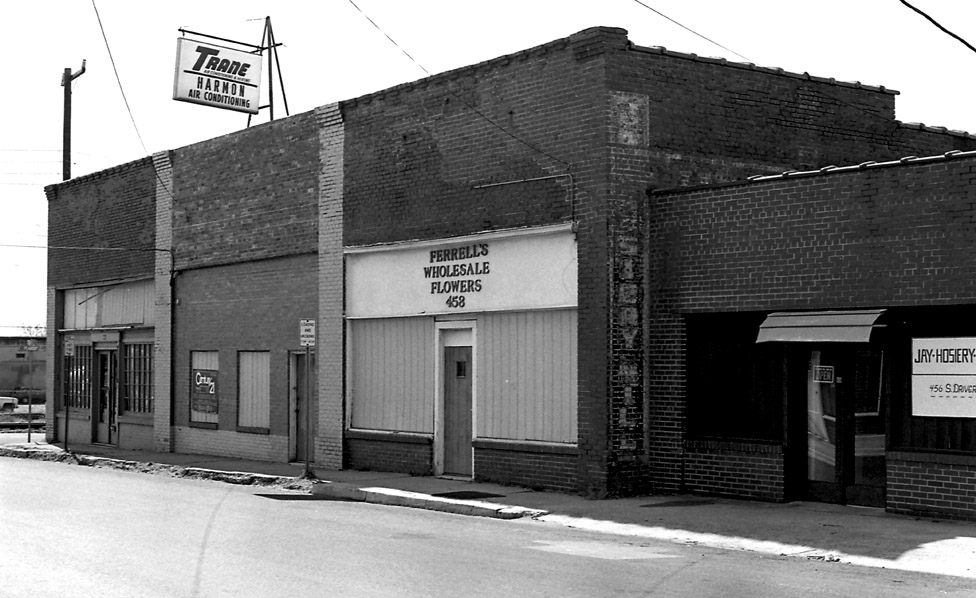 1980s
Currently, the building houses a funeral parlor - Hanes Funeral Service, and the Prosperity Holiness Church.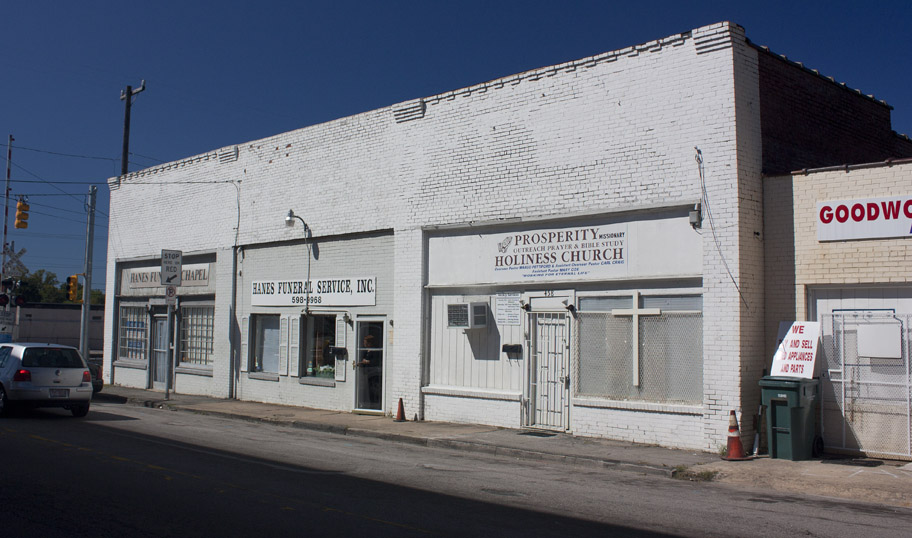 10.02.10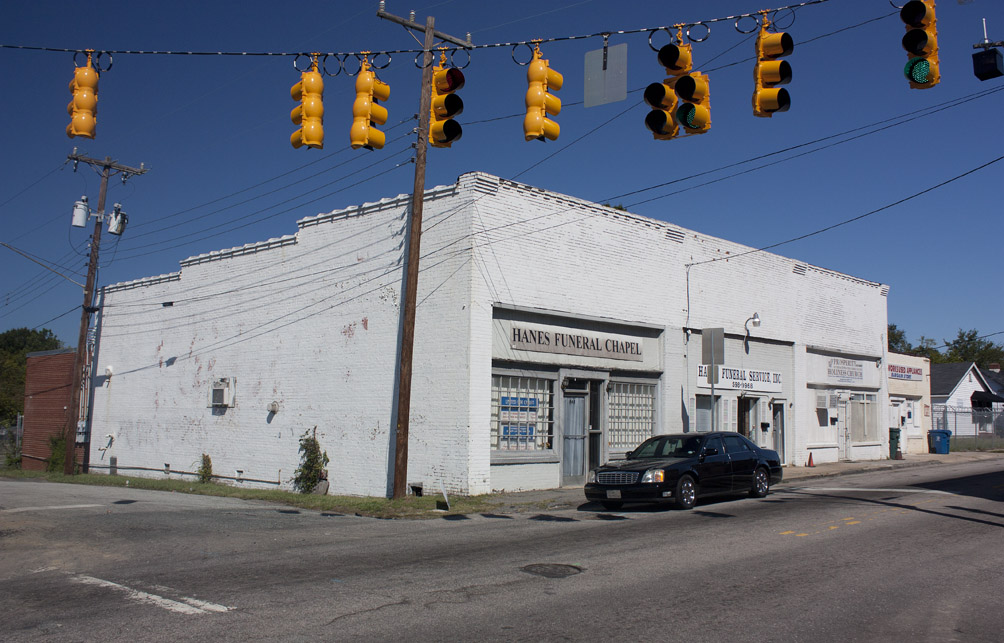 10.02.10
Find this spot on a Google Map.
35.980275,-78.879255